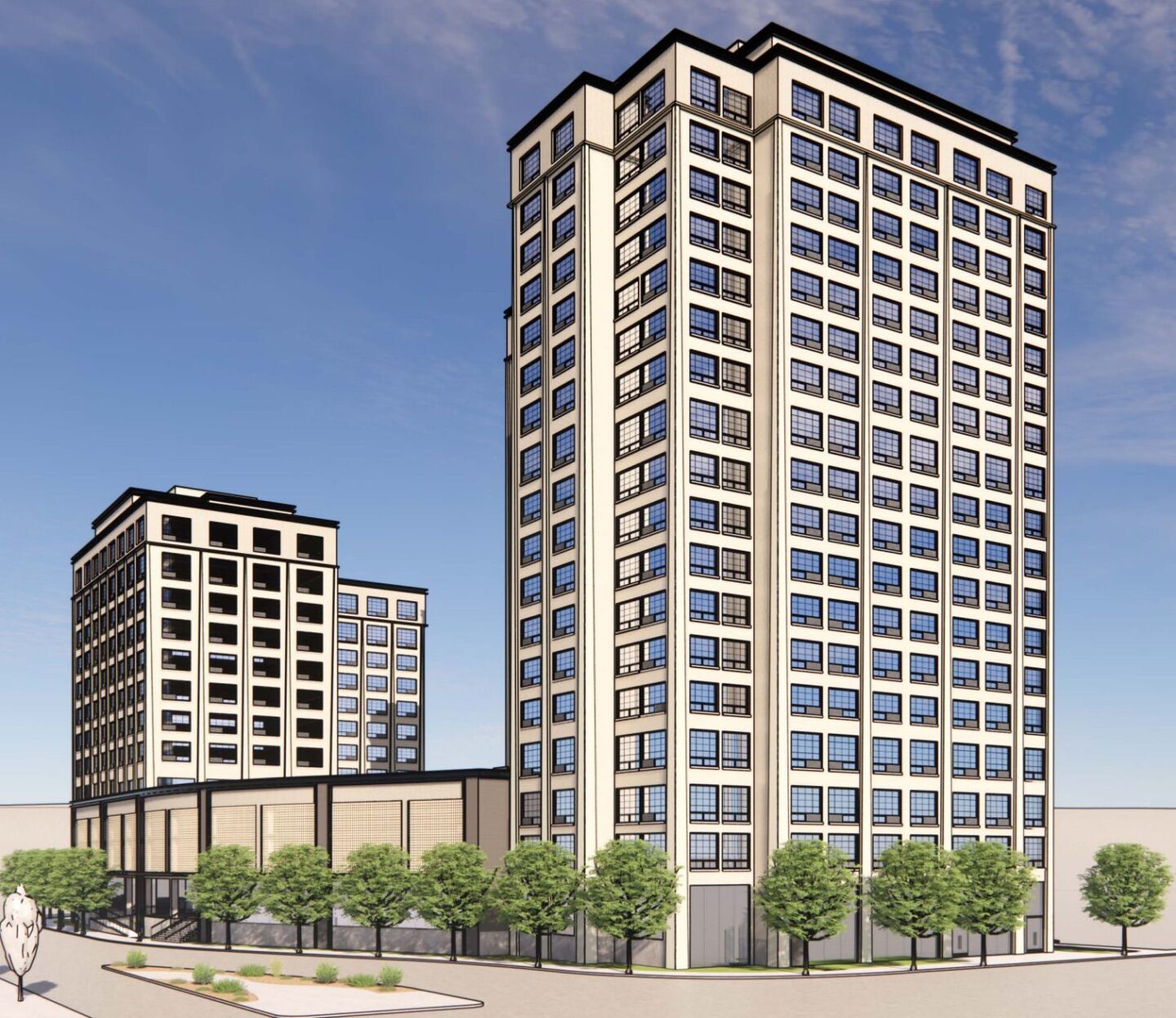 One of Jersey City's big names in real estate has been given the go-ahead to revitalize a large lot near the Hoboken border as a vacant piece of land could soon be transformed into a tiered mixed-use complex.
During their August 9 meeting, Jersey City's Planning Board unanimously approved an application for 853 Jersey Avenue. The 1.4-acre parcel, currently a vacant lot, sits across from SoHo Lofts and abuts the Hoboken border and NJ Transit's train tracks.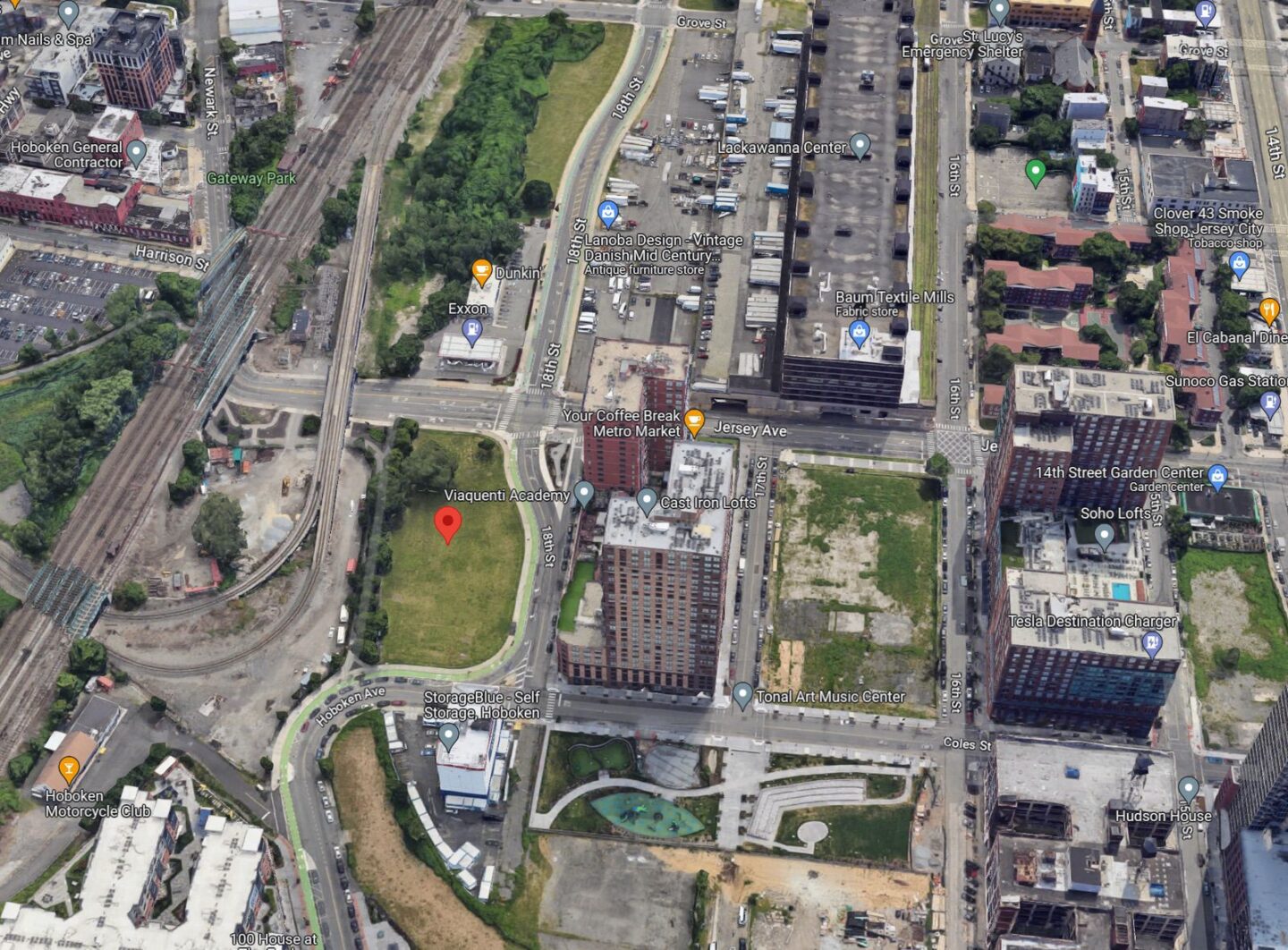 A subsidiary of LeFrak owns the land and has been greenlit to construct a modern building with varying heights of 13 and 19 stories over a three-floor base. Designed by HLW Architecture, the project includes a total of 322 residential units and 164 parking spaces.
The 13-story residential tower is slated to rise on the western portion of the property, while the 19-story component will occupy the eastern section of the podium. The residences in the complex, which does not include any affordable housing component, break down as 32 studios, 191 one-bedrooms, and 99 two-bedroom units.
Besides the parking component, the ground floor of 853 Jersey Avenue is slated to feature 3,256 square feet of retail space. The plan will beautify the streetscape a bit, adding approximately 8,900 square feet of ornamental plantings and trees along a stretch of property that backs up to a bike path and pedestrian walkway connecting the area to Hoboken.
LeFrak's latest project also includes a green roof amenity terrace and was granted a "c" variance related to the building's setbacks and sidewalk width. A groundbreaking for the project has not been announced.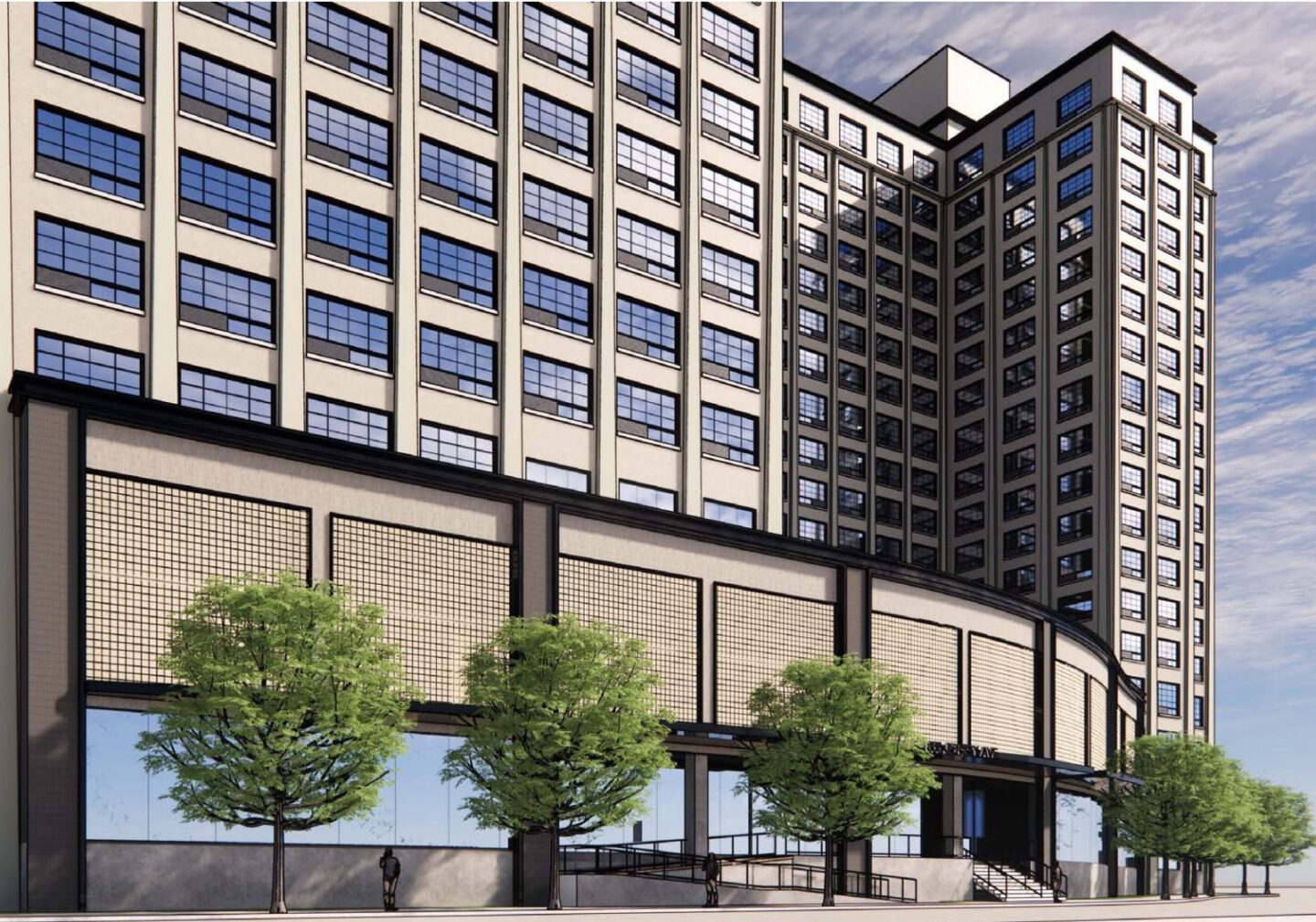 LeFrak has gained approvals for other projects in this emerging area and a notable one nearby never got built. The company won approvals in 2017 on two long narrow lots across the street at 854 Jersey Avenue that would have replaced two gas stations with a 258-unit development.
On the flipside, the company has revitalized a former rail line along 10th Street into the Embankment House and Revetment House. A third building along the elevated stretch, Rampart House, was approved last year.
Downtown Jersey City's northern end has changed dramatic over the years, becoming a bit of a development hotspot. Major endeavors like Hudson House are revitalizing a former Emerson Radio Factory, while two phases of The Enclave have added new residents at a significant clip.
Coles Street Park opened just about two years ago and several other major developments like 286 Coles Street and 305 Coles Street are fully approved in the neighborhood despite not beginning construction.