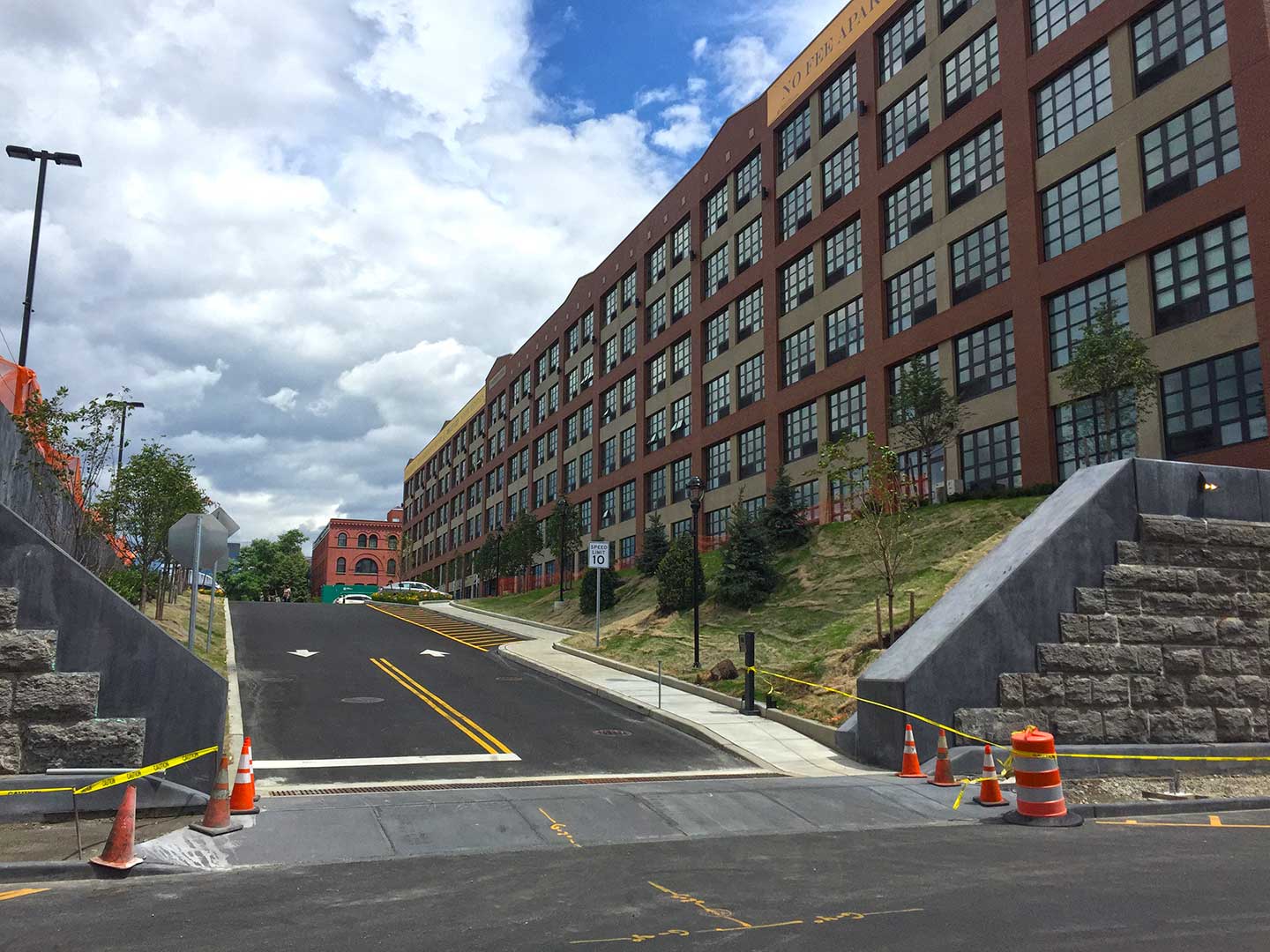 In its bid to restart construction at The Revetment House, representatives from Newport Associates presented a revised site plan last Wednesday to the Hamilton Park Neighborhood Association (HPNA), the group that successfully convinced the Jersey City planning board to deny LeFrak's request to lower their parking ratio.
If you expected jeering, shouting or drama Wednesday night, you would have been sorely disappointed. LeFrak's team's new solution seemed to largely appease residents who were happy to hear that 1 to 1 parking had been restored, and the dog run was back. The revised plan provides access to parking for Revetment residents via the Embankment House ramp, utilizing an existing old rail bridge for pedestrians. Traffic will now feed into one location from the road versus two separate entrances from the building.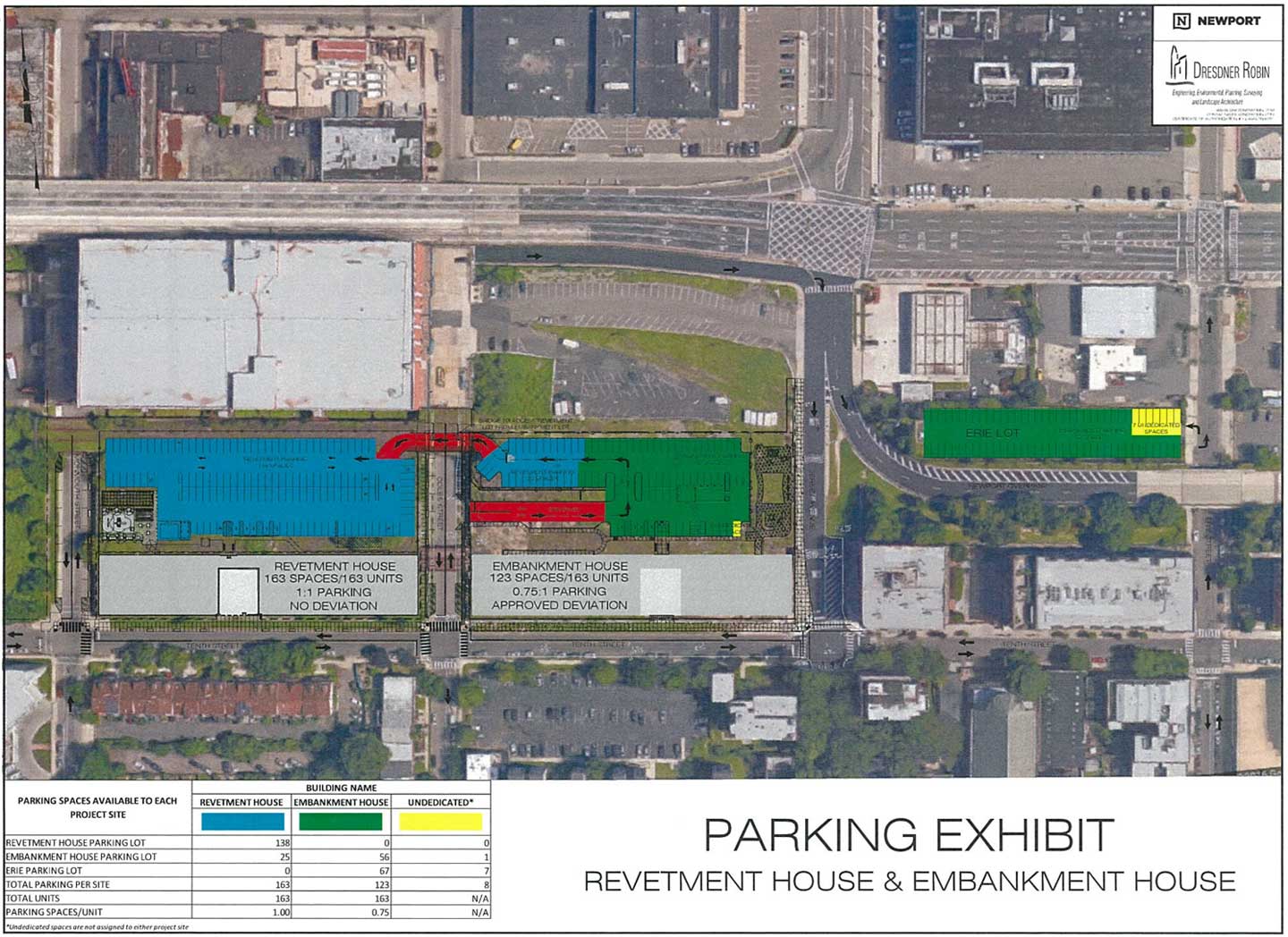 Total spots now assigned to both buildings? 163 to Revetment and 123 for the Embankment.
One small item of contention were the currently unassigned spots in their Erie lot: would they be available to the public if unused? LeFrak's representatives stated that that was not currently on the table but could be discussed with the developer.
Kirsten Greene – president of the HPNA – asked that they include the community when developing their 3rd lot on the embankment between Monmouth and Brunswick. She'd like to see the building's footprint adjusted to create open public green space with the monies collected from the residential bonus funds from the Embankment and Revetment project.
Money was collected for every unit over 50 units per acre, allowing for an additional 30 units per acre and the funds need to be used within the redevelopment plan area. "Let's make sure that our neighborhood, which will be absorbing the impact of this added density, gets the open public green space it desperately needs which is exactly why those bonus funds were added to the RDP."
Newport Associates stated that they are only obligated to donate public use funds and do not get to dictate where the funds will be used; however, the residents were welcome to comment on where those funds would go.
Sounds like THAT is likely Hamilton Park's next battle.
The revised parking plan and additional proposed changes to the Revetment House will be heard by the city planning board on July 19th . If you'd like more information on the plan, including updates to the landscaping and further details on the parking adjustments, reach out to the HPNA: [email protected]