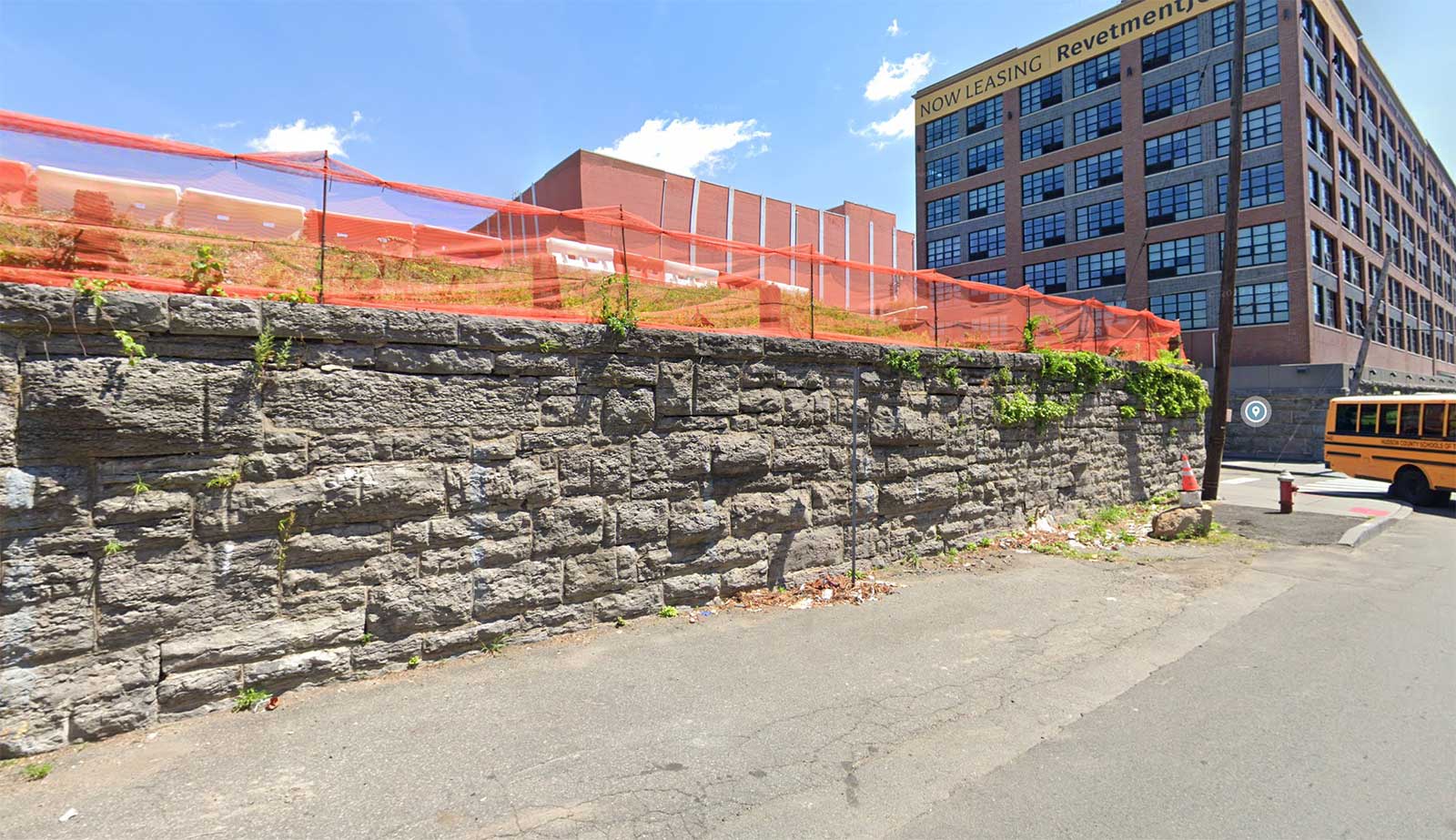 A former rail line along 10th Street in Jersey City could soon be completely revitalized as the developer behind the Newport neighborhood has been given the go-ahead to bring a third building to the fringes of Hamilton Park.
During their August 23 meeting, Jersey City's planning board approved an application from Newport Associates Development for 535 Monmouth Street. The vacant parcel, spanning just about three acres, is situated atop a former railroad embankment that runs along 10th Street.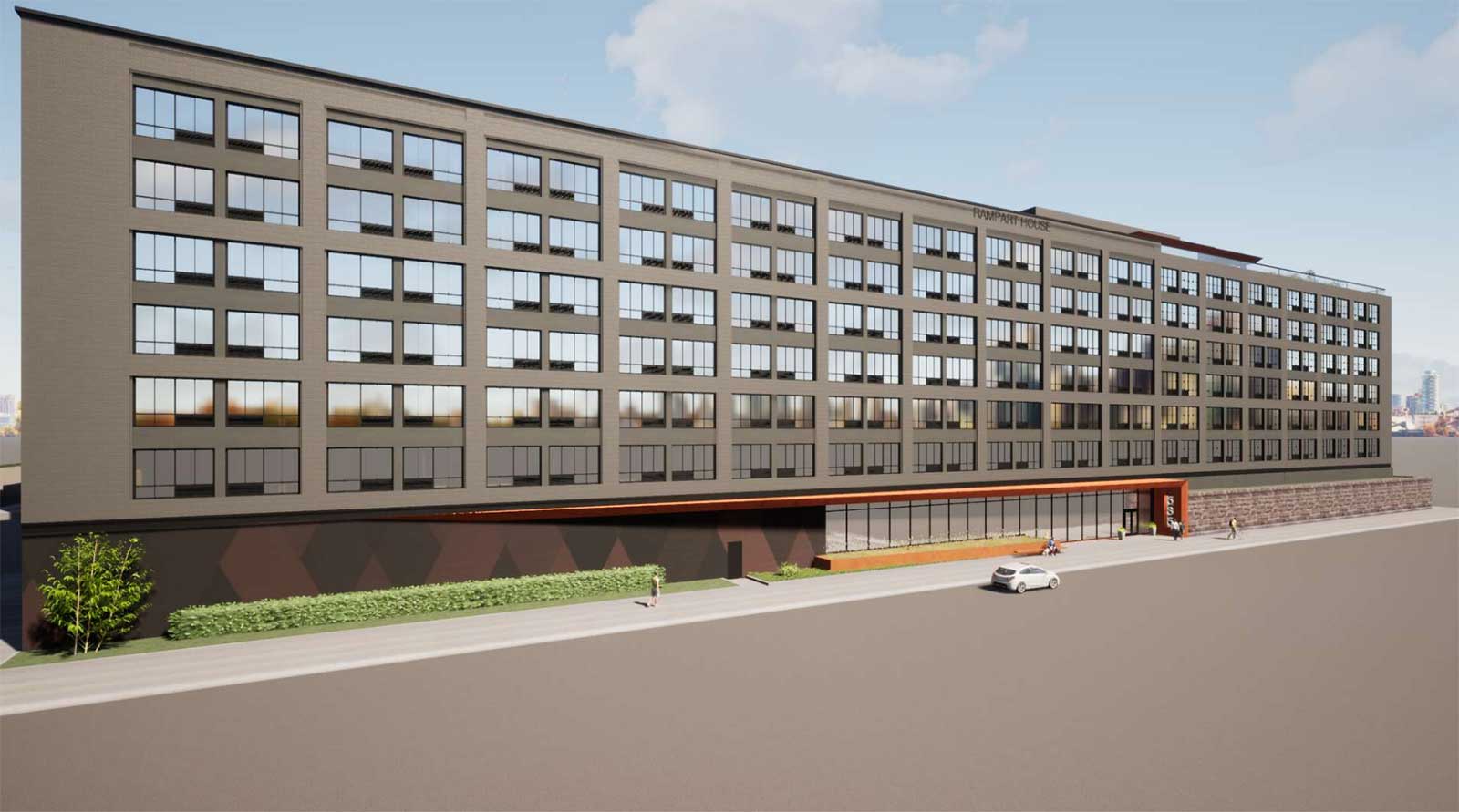 Minimal excavation will take place at the property as stone walls on the east and west side of the land are set to remain under the plan. The partial structures will instead be incorporated into the design of the project, which was drawn up by HLW International.
Dubbed the Rampart House, the L-shaped building will rise seven stories and just over 67 feet. The entirety of the complex is slated to include 246 units that skew smaller, breaking down as 17 studios, 203 one-bedrooms, and 26 two-bedrooms spaces.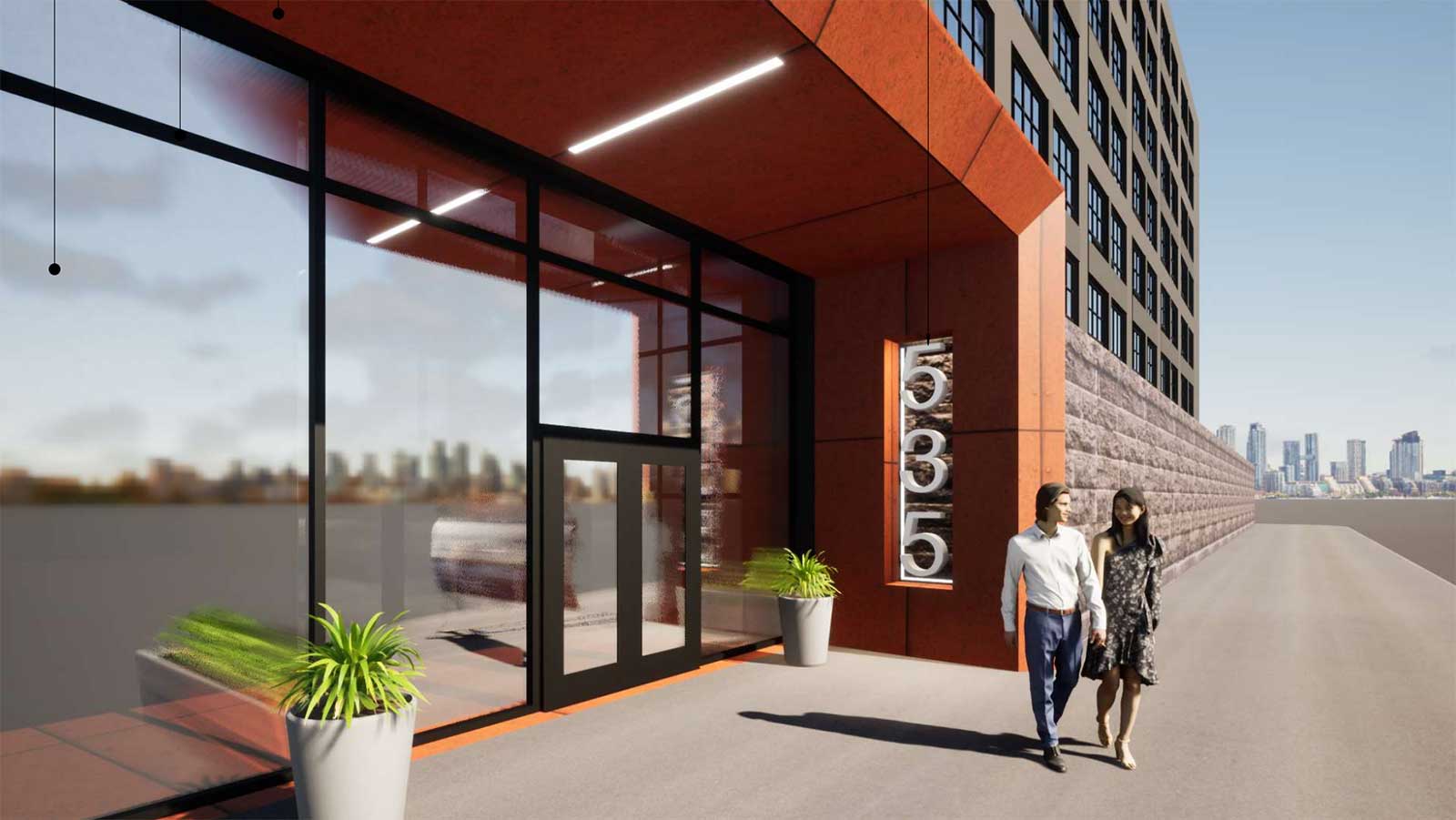 Amenities included within the Rampart House will consist of co-working spaces, a playroom, a fitness room, and laundry room. The roof is slated to feature a common deck for residents complete with several seating areas and significant landscaping.
222 parking spaces are included in the plan to be located in a surface lot outside of the building along the north end of the property. The development also sets aside interior space for 132 bicycles and the buildout of the complex will create a proper sidewalk along 10th Street in addition to planting several street trees.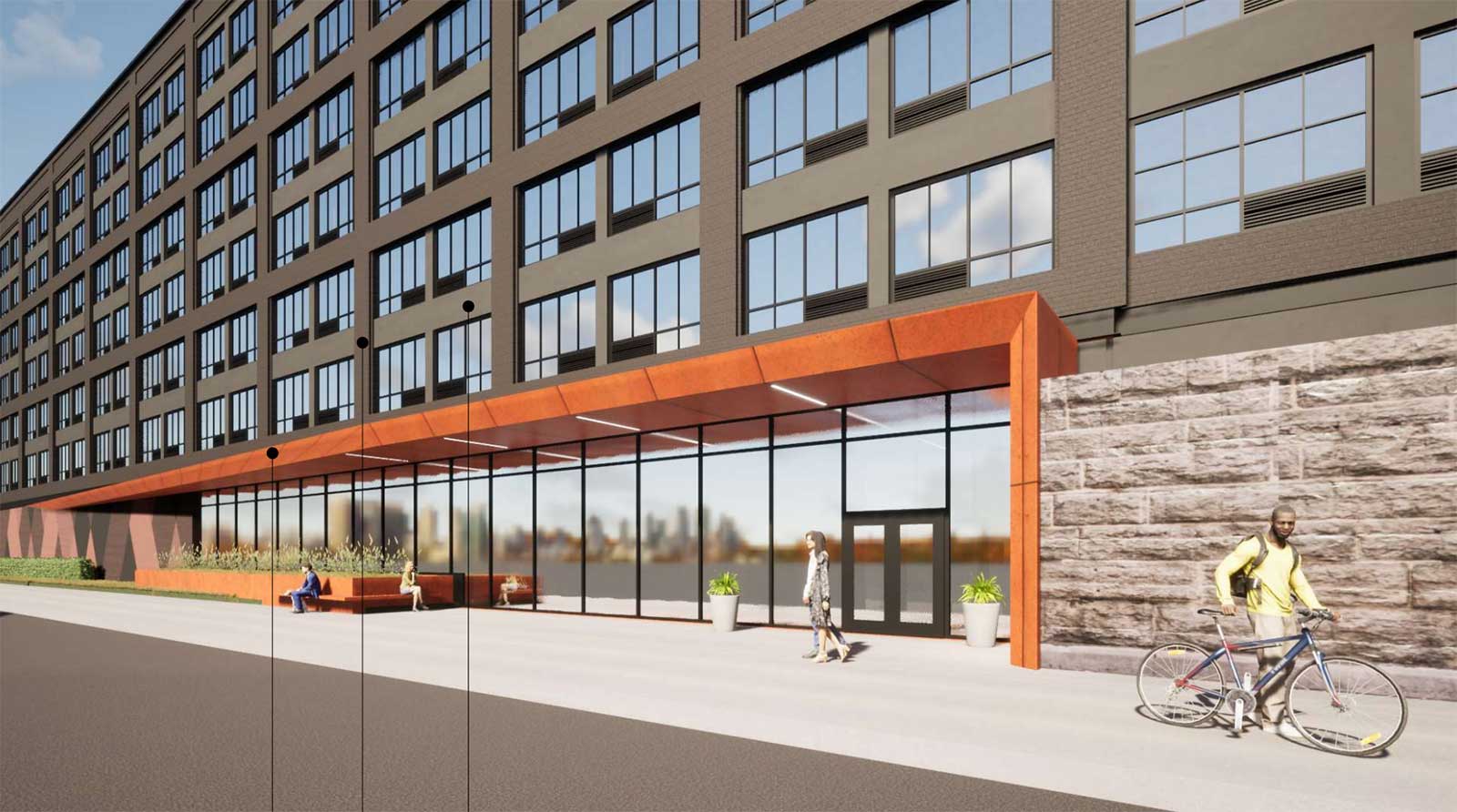 The building will sport an industrial look in keeping with the area, utilizing grey concrete, brick, and aluminum framing along its exterior. A weathered steel finish will be featured where the development's first floor meets the existing stone embankment.
Rampart House will complete a three-building renaissance along the former 10th Street rail corridor, as LeFrak has already built the Embankment House and the Revetment House atop the other portions of the former railway. The final phase falls within the "transition district" of the Jersey Avenue Tenth Street Redevelopment Plan and did not require any variances from existing zoning.
LeFrak has kept busy in recent months constructing a 387-unit tower at 30 Park Lane and obtained initial approvals for three buildings near the Downtown waterfront's northern border earlier this summer. The company also gained preliminary approvals for a project that could bring four buildings to a pier along Sixth Street back in March.