While inclement weather slightly delayed a ribbon-cutting planned for earlier this week, Jersey City residents can finally celebrate the opening of a new green space that will add more components in the coming months.
The endeavor that has become Coles Park began construction almost two years ago on a vacant parcel along Coles Street between 16th and 18th streets. The surrounding neighborhood has seen massive residential development in recent years that includes the nearby Enclave complex opening not one but two buildings over the last 12 months.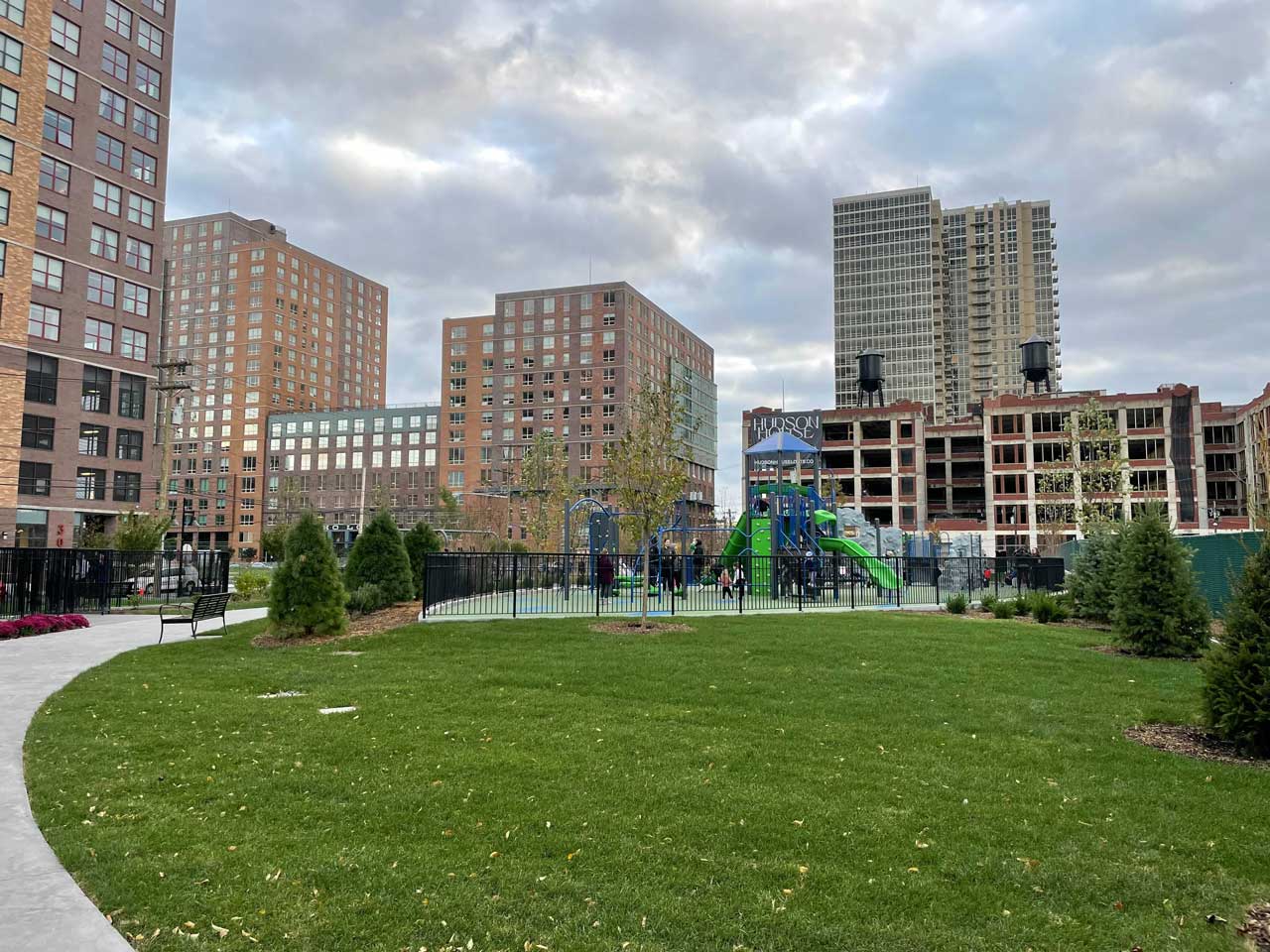 Manhattan Building Company spent $2.5 million to construct Coles Park on land that Jersey City acquired as part of the approval process for Hoboken Brownstone Company's upcoming 305 Coles Street development. The 1.5-acre space, drawn up by Jersey City-based Urban Architecture LLC, includes an enclosed playground, two separate dog runs, and open areas featuring various landscaping and decorative lighting.
The entire lot is elevated six feet above flood elevation and the greenery features a few other sustainable components. Coles Park was designed with a bio basin to promote filtration back into the groundwater and the entire park is crisscrossed with underdrains encapsulated in clean gravel to eliminate runoff.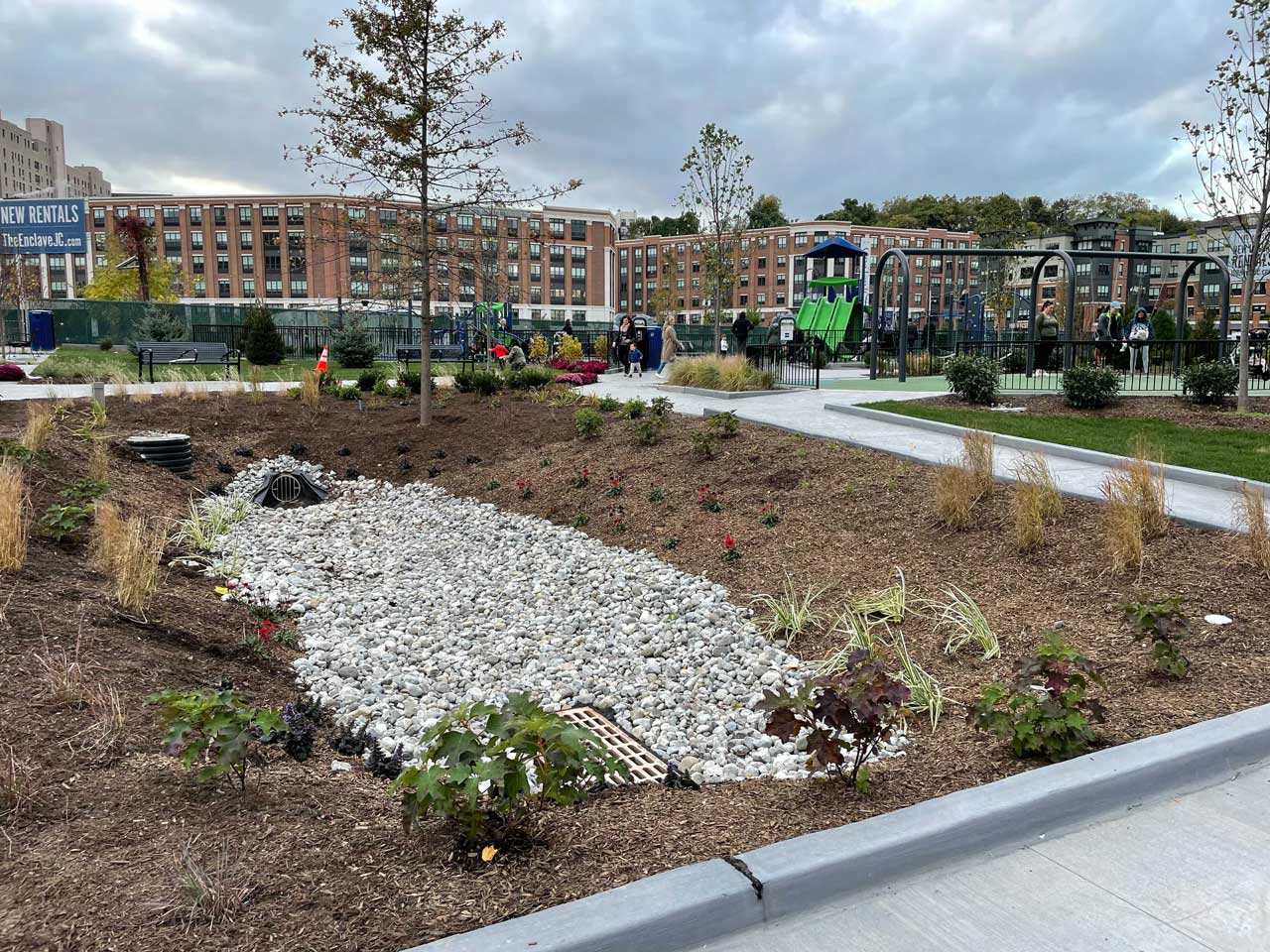 Coles Park is also set to feature an amphitheater that is still under construction. Jersey City will be deeded the park upon its completion under the redevelopment deal, which Mayor Steve Fulop hailed as one that helped spark a revitalization in the neighborhood.
"Seven years ago, there was nothing here," Fulop remarked during an October 28 ceremony. "We couldn't get any investors in this part of the city. Today, you look around, you see big buildings. People forget what it looked like just a mere decade ago."
Manhattan Building Company was required to construct the park as part of the first phase of their Emerson Radio Factory redevelopment that has since been re-branded as Hudson House Lofts. The complex, set to include about 1,000 units when completely built out, looks to open its first portion next year.