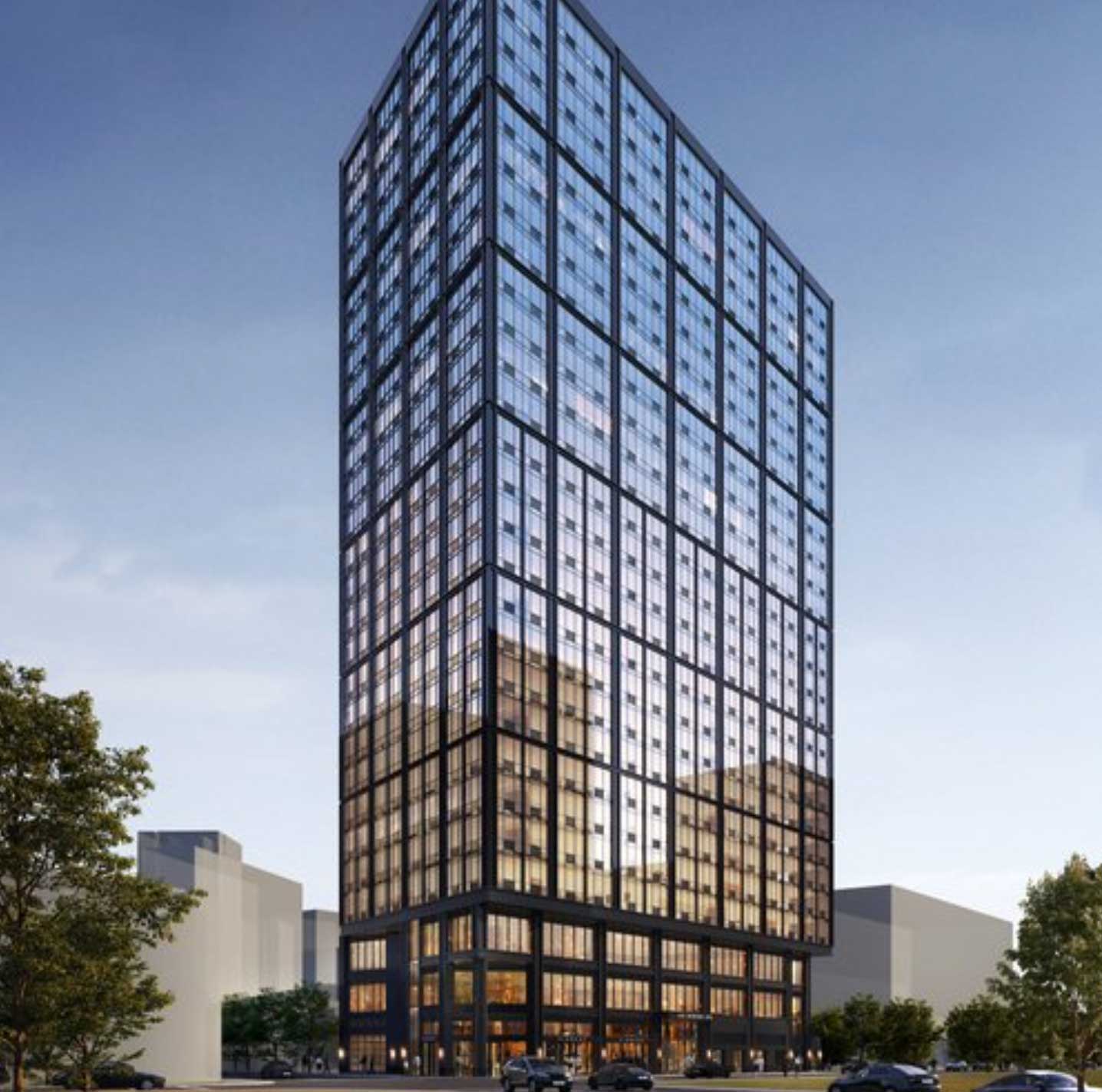 One of the most prominent developers in the Journal Square section of Jersey City appears to have their next project lined up as new images have been released of what their latest tower will look like.
Almost five years ago, Jersey Digs broke the news about a high-rise planned for 626 Newark Avenue. Several low-rise buildings that stood at the lot have been demolished since the emergence of the proposal, which was supersized and modified a bit before gaining full approval in 2021.
The project comes from Long Island-based The Namdar Group, who are bringing a total of six towers to the neighborhood. The first, at 28 Cottage Street, is already completed, while the company is in the final stretches of constructing two more at 618 Pavonia Avenue and 26 Van Reipen Avenue.
The company recently released some images of their vision for 626 Newark Avenue, which became a corner lot back in 2020 when Hudson County completed the Central Avenue extension. The property sits across the street from the future Frank Guarini Justice Complex along one of the fastest-growing stretches in Jersey City.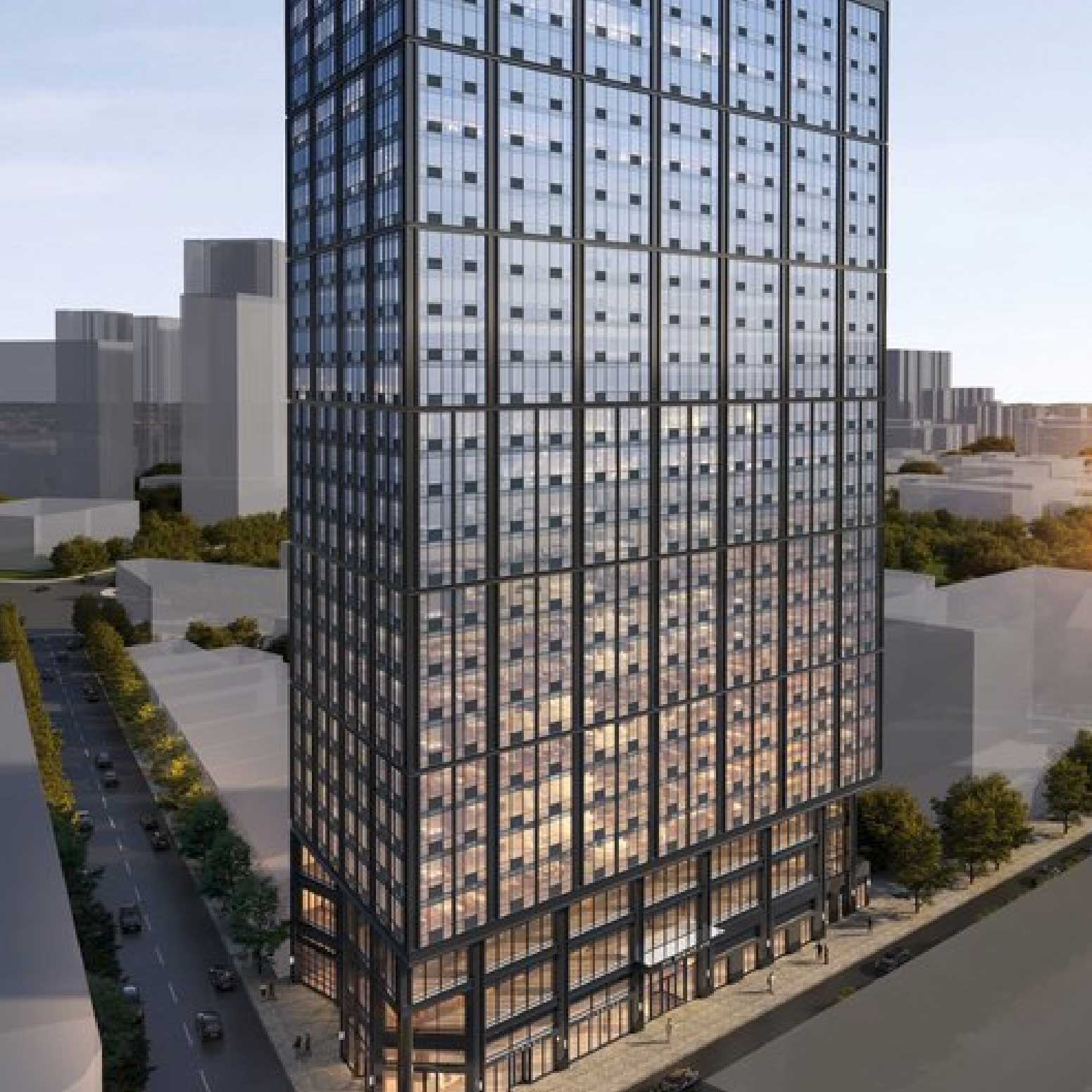 Designed by C3D Architecture, 626 Newark Avenue is slated to rise 27 stories and top out at 293 feet. The project includes a total of 576 residential units that skew smaller, breaking down as 504 studios, 38 one-bedrooms, 24 two-bedrooms, and 12 three-bedroom spaces.
While no affordable housing component is included in the development, the project is set to feature 8,231 square feet of ground-floor retail fronting the new Central Avenue extension. The second and third floors of 626 Newark Avenue will include a combined 9,988 square feet of office space to be accessed via a separate entrance from the residential component.
The project does not include any off-street parking for vehicles but does call for bicycle parking areas capable of storing 276 bikes. A rooftop amenity space is also called for at the development, which continues the aesthetic of Namdar's other developments in Jersey City by featuring a glass-heavy and modern exterior.
The company has not yet announced any potential groundbreaking date for their 626 Newark Avenue development, but the emergence of renderings along with the anticipated completion of Namdar's other two Jersey City towers are a strong indicator that the project is the next one in the pipeline.