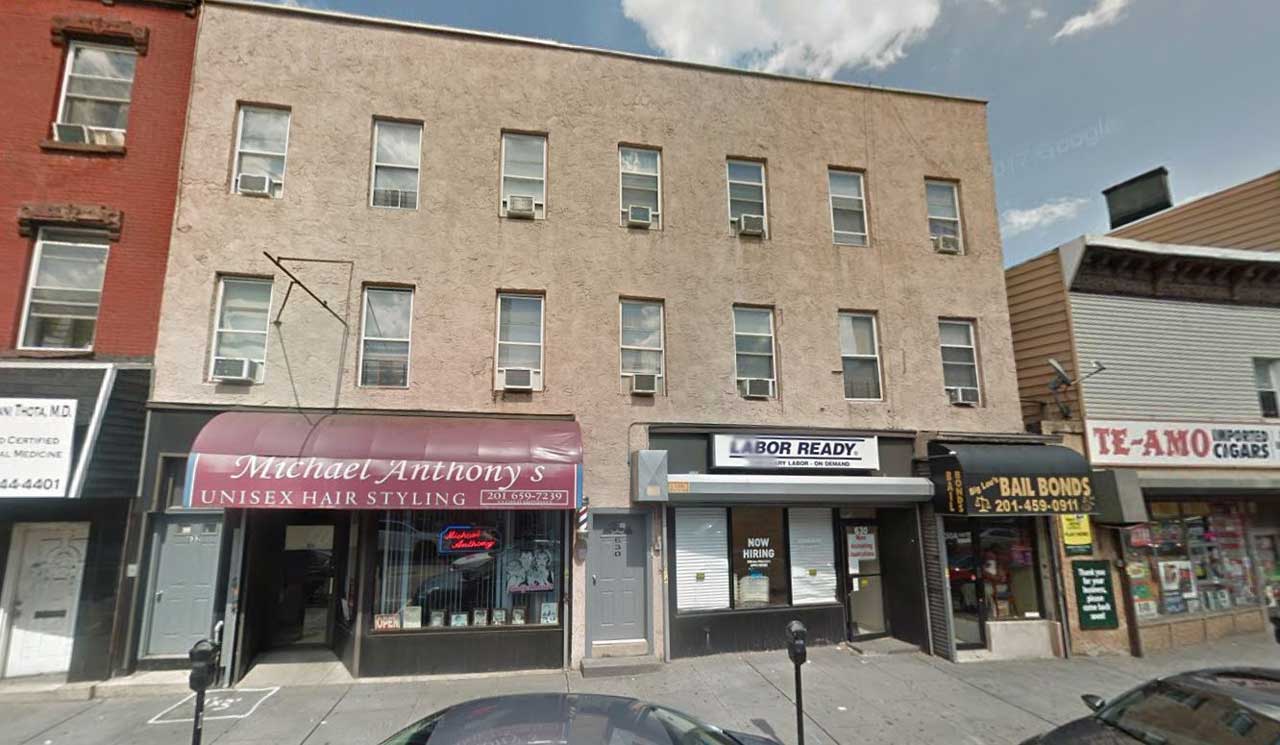 From Journal Squared to 808 Pavonia to the SasVic Tower, the skyline of Jersey City's Journal Square neighborhood is continuing to rise. Many of the upcoming residential towers in the city's Ward C, most of which are being proposed for sites within a short walk of the PATH station, will be among the tallest buildings in the entire state. Now, another developer is moving forward with plans to construct a high-rise in this community.
The Namdar Group from Great Neck, Long Island is seeking to build a 27-story mixed-use building at 630-632 Newark Avenue, between the Five Corners and Cook Street. A resolution from the Jersey City Redevelopment Agency (JCRA) shows that the Board of Commissioners voted during its meeting on Feb. 20 to designate Namdar as the property's redeveloper. The resolution states that the company's proposal includes plans for around 450 residential units and ground floor retail space, adding that "the newly constructed project will be designed to complement the surrounding neighborhood."
The property sits near the Hudson County Administration Building in the Journal Square 2060 Redevelopment Plan Area. It currently is occupied by a three-story building and a private parking lot. The existing structure contains Michael Anthony's Unisex Hair Styling, Labor Ready, and Big Lou's Bail Bonds, along with apartments on the upper floors. It is not immediately clear whether the new building would only occupy the undeveloped portion of the site or if the existing building would need to be demolished and if current occupants would be displaced. However, if given the necessary approvals, the new building's retail space would face the proposed extension of Central Avenue, according to JCRA records.
This is far from Namdar's only proposal in this corner of the city. The company is planning to develop three additional towers just a few blocks away with approximately 750 units combined and is involved in the upcoming 87 Newkirk project.