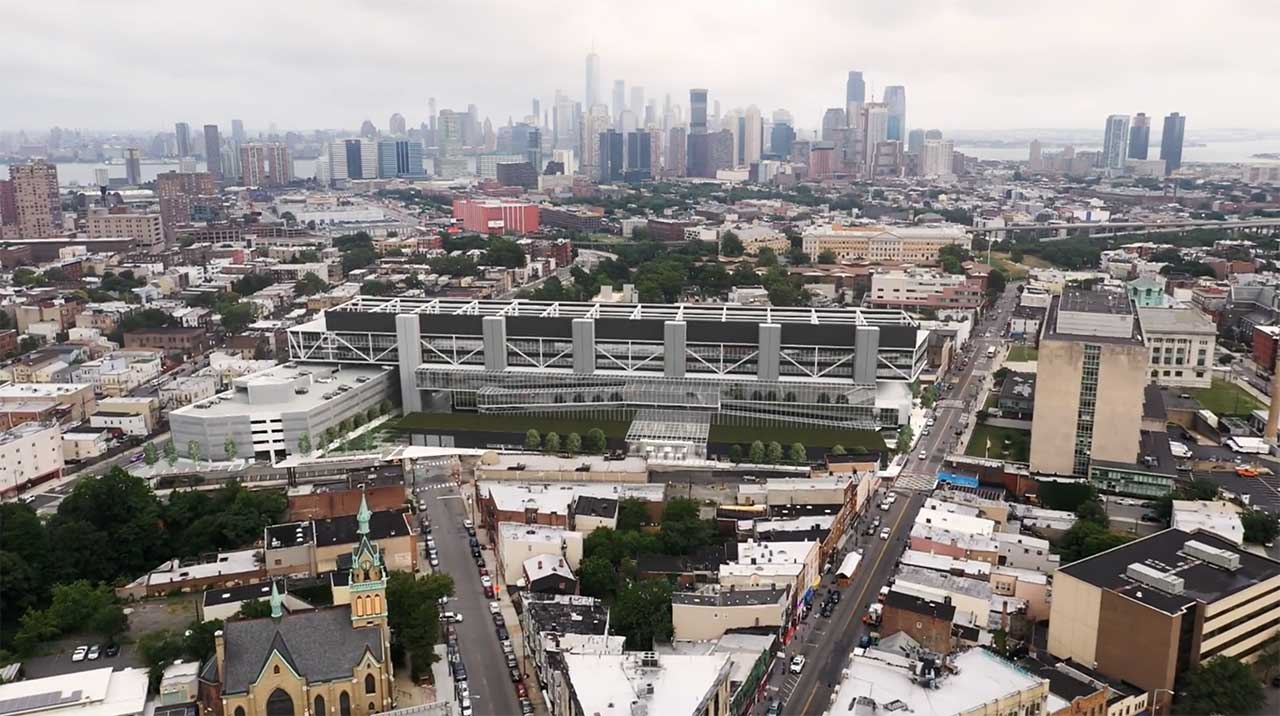 One of the largest public developments in New Jersey will be ending 2020 with a big step forward, as a contract has been awarded and construction will commence at several Jersey City parcels.
The Frank J. Guarini Justice Complex, set to rise at several properties near Journal Square, has been in the works for some time. The $345 million scheme will replace Hudson County's outdated Administration Building at 595 Newark Street with a new five-story structure across the street that is designed by New York City-based Rafael Viñoly Architects.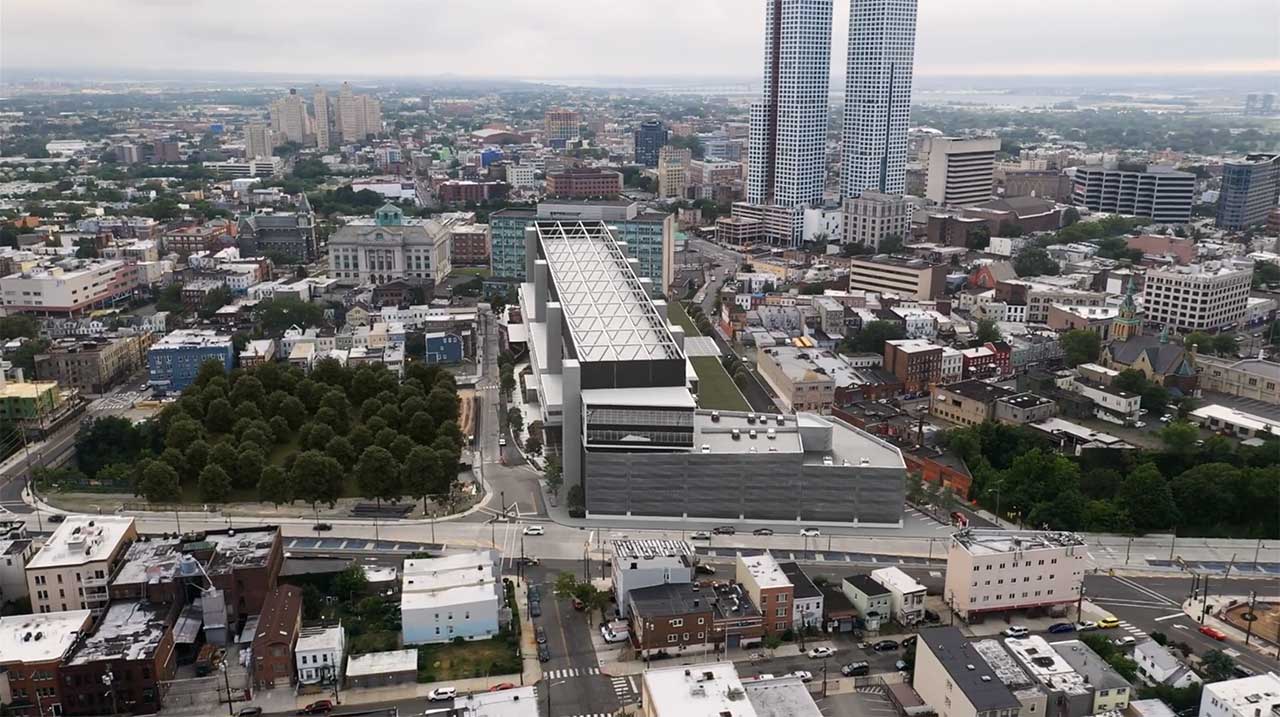 Jersey Digs was the first news outlet to reveal the preliminary look of the facility back in February and the summer saw major work on the area's infrastructure. Cook Street has been eliminated and several local roads were reconfigured to allow an extension of Central Avenue that connects with Newark Avenue. Oakland Avenue was also widened to accommodate two-way traffic as part of the work.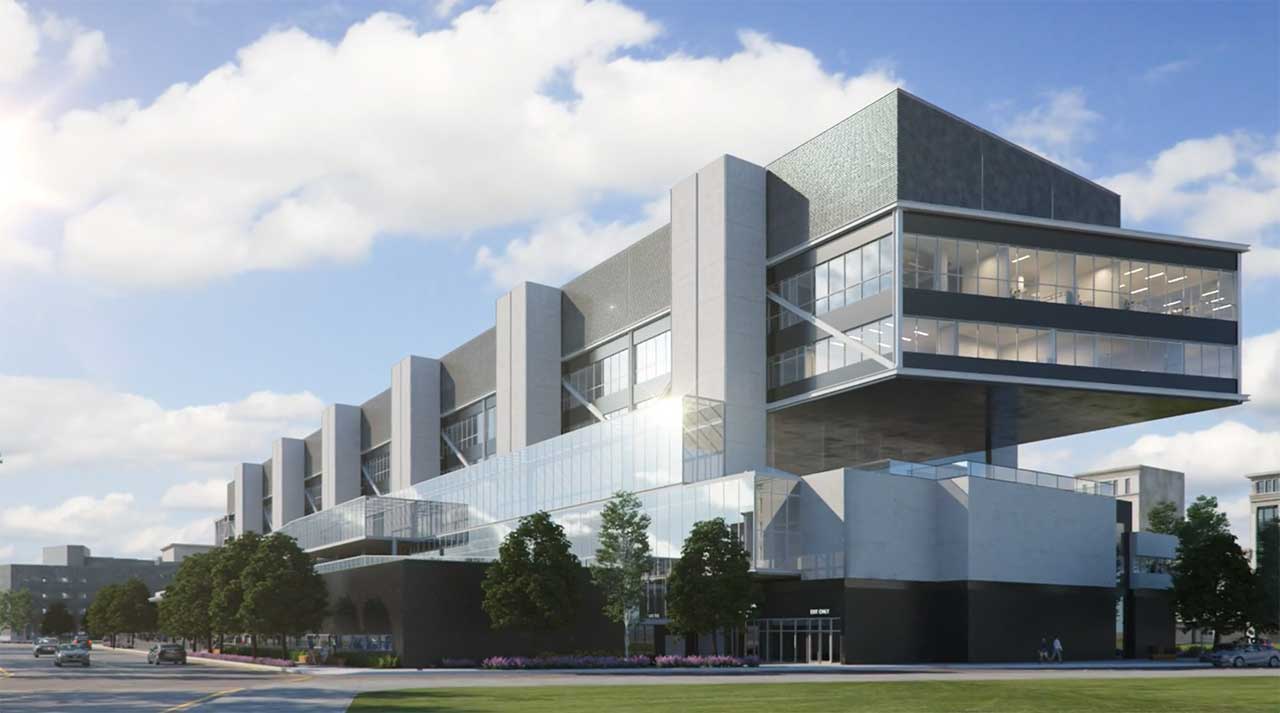 Hudson county has officially awarded a contract for the courthouse portion of the project. Wood-Ridge-based Terminal Construction Corporation has already begun to mobilize and work is expected to begin before the end of the year.
"After many years of planning, this once-in-a-generation transformational project is finally breaking ground and underway," said Hudson County Executive Thomas A. DeGise in a statement. "While the courthouse will be a catalyst for the revitalization of the neighborhood, the community will begin to see immediate traffic improvement benefits as we complete improvements to the roadway network as the first phase of construction."
Terminal Construction is required to enter into a Project Labor Agreement for the endeavor, which will create up to 600 well-paying construction jobs. The Hudson County Improvement Authority is committed to working with building trades to maximize minority apprenticeships on the courthouse work, which they claim will have the largest component of small, minority, women and veteran-owned vendors of any project in the county's history.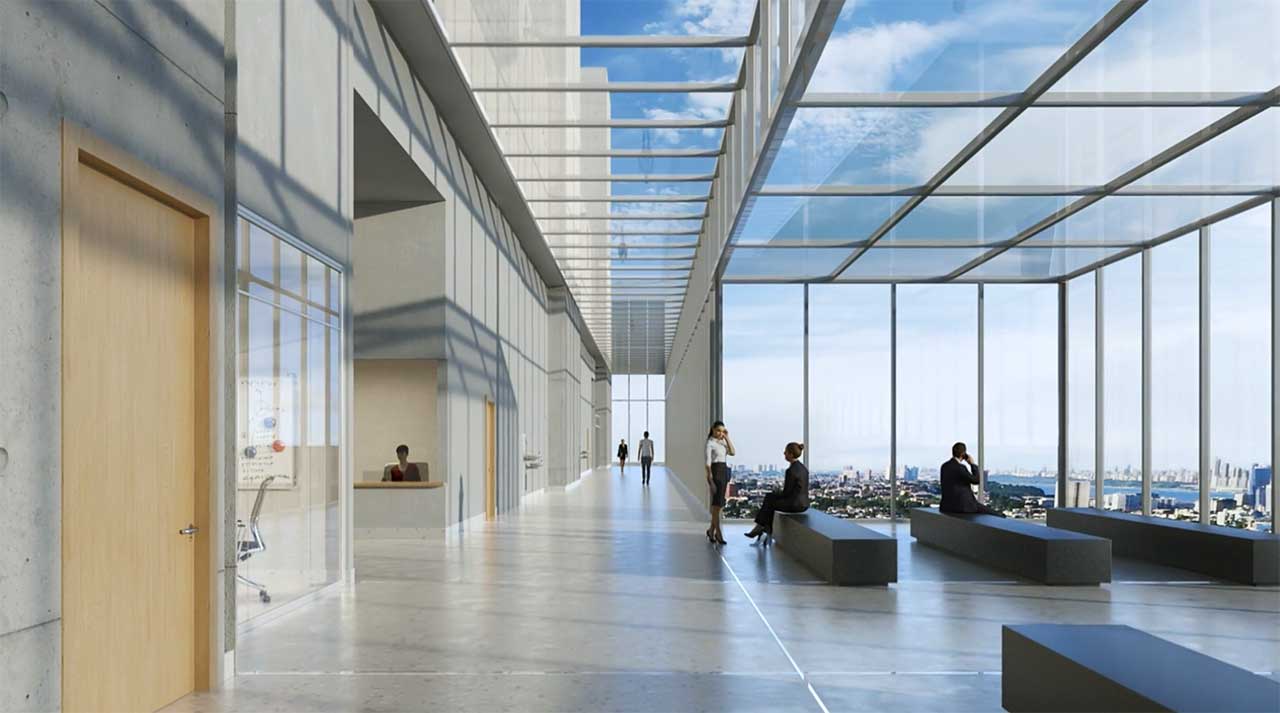 The future justice complex, which will be certified LEED Silver, is set to feature 24 courtrooms, jury assembly spaces, various offices, the Sheriff's Department, a 75-seat public food court, a self-help law library, a children's play area, and training spaces. The facility will also include a 459-space parking garage to be built along Route 139 that will be separated from the courthouse by a pedestrian plaza.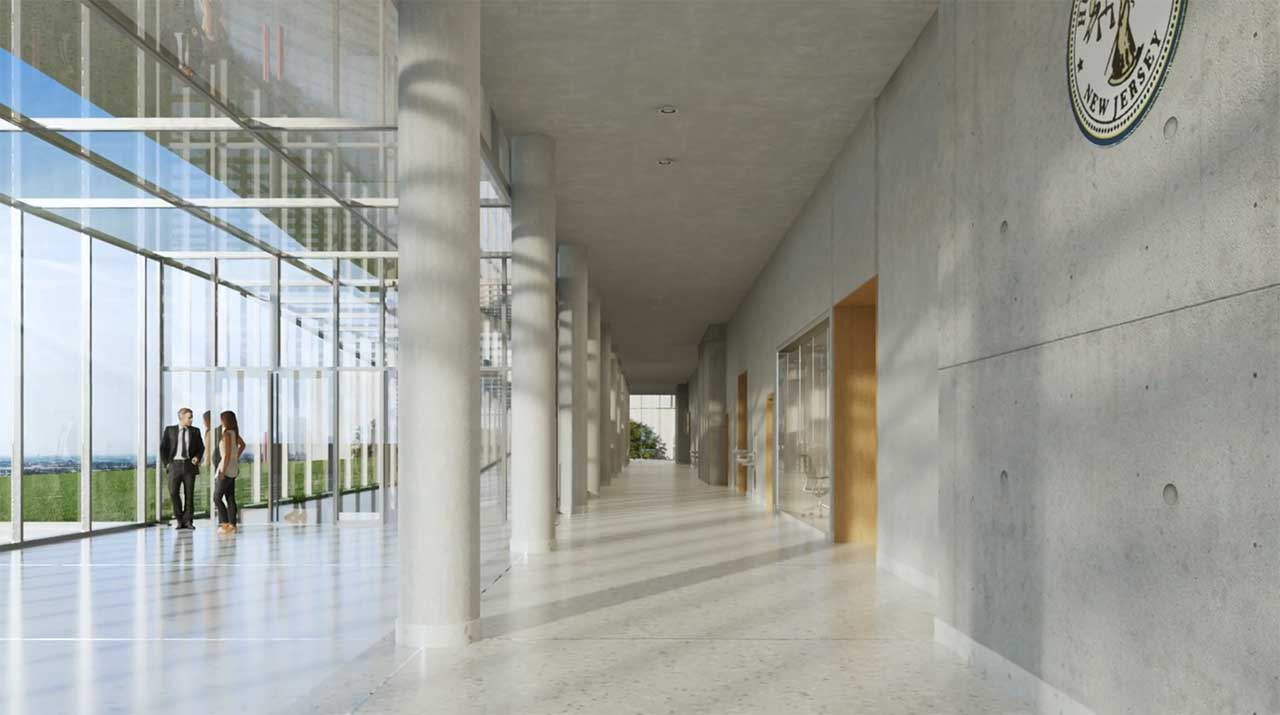 Hudson county released a new video better detailing the facility, which includes a first look at the interior. The complex will be glass-heavy, feature several breezeways, and provide great natural light and views of the surrounding area.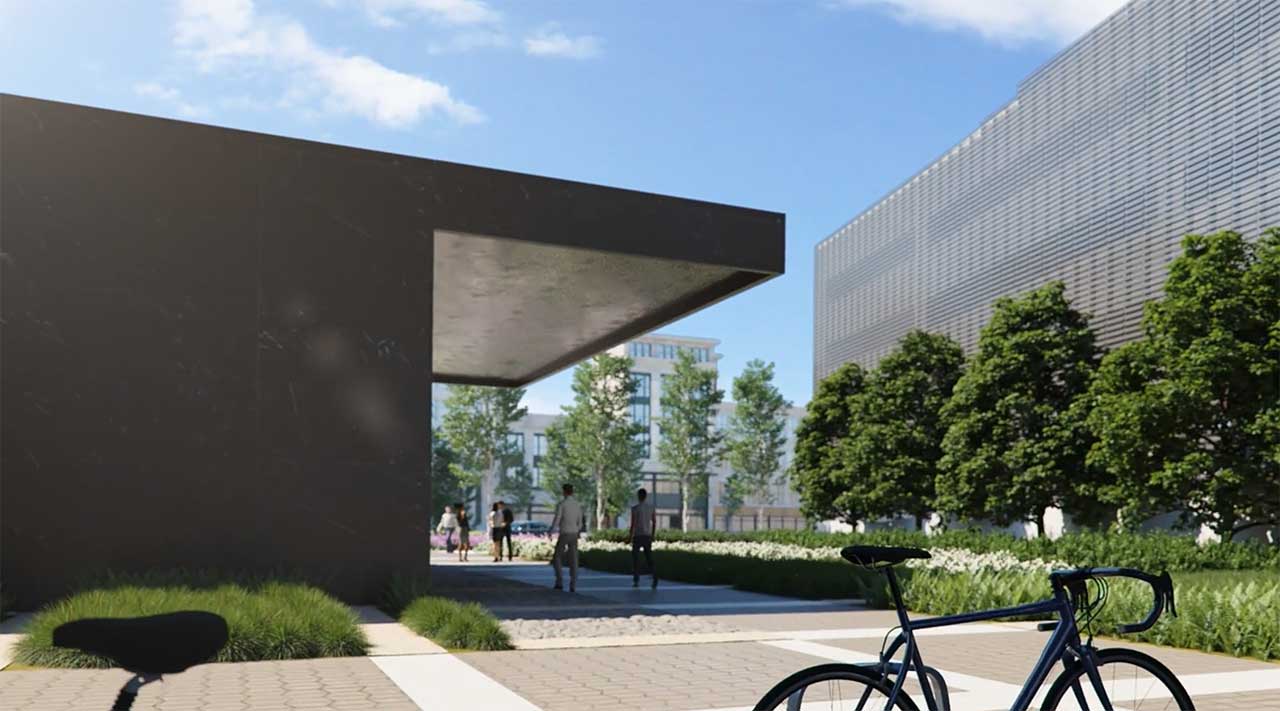 The new courthouse will be named after former U.S. Congressman Frank Guarini, who donated a parcel of land for the project and was recently presented with a framed rendering as a token of appreciation. The existing Brennan Courthouse will also be getting a light renovation as part of the project, which is slated to be completed by 2023.
After the new facility is open, Hudson county has agreed to give up control of their current Administration Building at 595 Newark Avenue. Jersey City will be responsible for tearing down the structure and constructing a three-acre park in a deal was announced late last year.