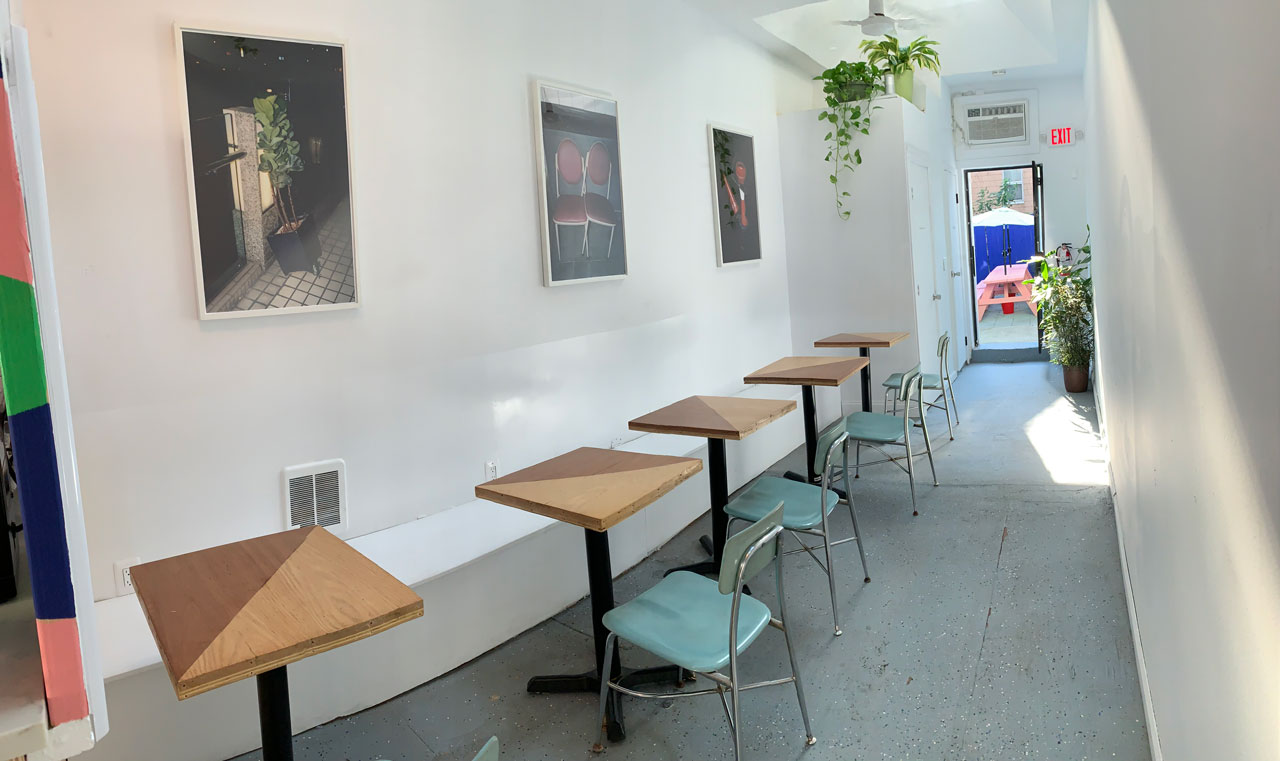 A new coffee shop on the West Side of Jersey City, three blocks from the West Side Avenue light rail station, is serving an array of coffee and tea drinks to go with its creative vibe.
Frank Young, a former Tribeca restaurant manager, wanted to work closer to home after buying a house in the Lincoln Park area with wife Diana in 2016. The couple opened Tree House, on the corner of Ege and West Side avenues at 434A West Side Avenue, on Wednesday, September 4.
"It's a nice change of pace, reconnecting with my neighborhood, especially since my son goes to school here," Frank said. "We put so much time and effort into this place. Even people from downtown and Greenville and adjacent neighborhoods have been coming and supporting us based on Instagram alone."
The western border of Jersey City, near the Hackensack River and Route 440, may be one of the last frontiers where someone can live relatively affordably and still get to New York City in a few transit stops. The shop is also a half-mile walk from New Jersey City University.
Frank and Diana met 12 years ago while frequenting the same cafes in New York City. They both lived in Bedford Stuyvesant, but heard about the West Side through friends.
"We drove around and noticed this crown jewel of Lincoln Park," Frank said. "I love how the shop and my neighborhood are close in proximity to the park. That's where I get my moment of peace."
Diana is an artist and Pratt Institute alum who's designed everything from album covers to jewelry.
"When we saw the inside of this place for the first time, we were shocked by the skylights in the back," she said. "It felt like a secret place to hang out, so because of this, the name Tree House was fitting. I never had a tree house growing up, but I definitely dreamed of having one to play in."
View this post on Instagram
She used materials like plywood and garage paint to evoke a treehouse feel.
Frank said, "This isn't a pretentious shop. It's a humble shop trying to serve everyone caffeinated beverages. And non-caffeinated beverages as well."
He added, "We're just trying to serve good coffee, make people happy, and build a community."
The coffee comes from Brooklyn Roasters, tea from a local socially conscious company called Wise Ape, and they receive daily deliveries of pastries from Chocopain, a small, growing chain in Jersey City and Hoboken. For kids, they offer juice boxes and milk boxes.
The shop has 400 square feet of space inside and a small backyard with a picnic table.
Frank has seen evidence of the neighborhood's growth already. "David's Barbershop opened next to us," he said. "People are getting their hair cut and jumping in for an Americano."
In his past life, Frank ran or helped run Manhattan establishments such as Tiny's and the Bar Upstairs, Summer Day Cafe, Holy Ground, Warren 77, and Navy in Soho. But he's glad to be close to home.
"It's just one of the friendliest neighborhoods I've ever lived in," said the Pittsburgh native. "There are a lot of families, and people trying to do their thing. A lot of hardworking families."
Tree House is open Monday through Friday, 7 a.m. to 5 p.m., Saturday 8 a.m. to 4 p.m., and closed Sunday.
Related: