Bayonne has been no stranger to large redevelopment proposals in recent years and another sizable project along Avenue E could take a big step forward this week.
Bayonne's planning board is slated to hear a new proposal that could rise at 197 Avenue E. The property, which spans about 28,000 square feet or about two thirds of an acre, is situated within Villanova Site Redevelopment Area and was previously the site of the Villanova Catering Hall.
Parsippany-based Anak Development has applied to redevelop the property into a 13-story development referred to in paperwork as The Standard. The company has spearheaded several recent Jersey City developments including projects at 669 Bergen Avenue and 99 Storms Avenue.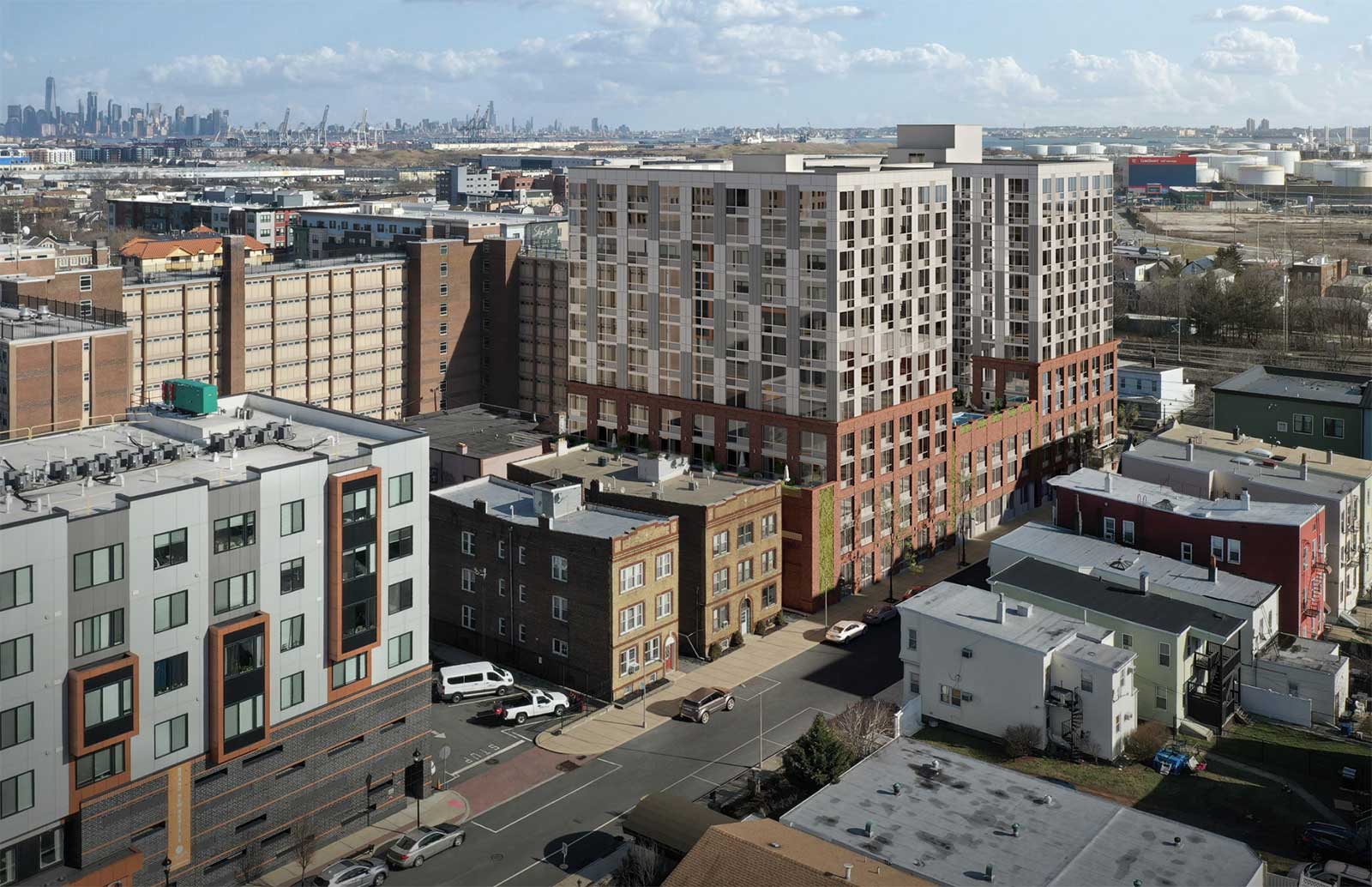 The planning board had previously granted approvals for an 11-story development at the Avenue E site, but the new plans reach even higher. Drawn up by Hoboken-based MHS Architecture, the modern development would rise just over 132 feet and include 250 residential units.
A 682 square foot retail space would adorn the corner of Avenue E and 19th Streets under the plan, while 250 parking spaces would be featured in the cellar and inside the building's first three floors. A bicycle room with space for 125 bikes is also included in the plans.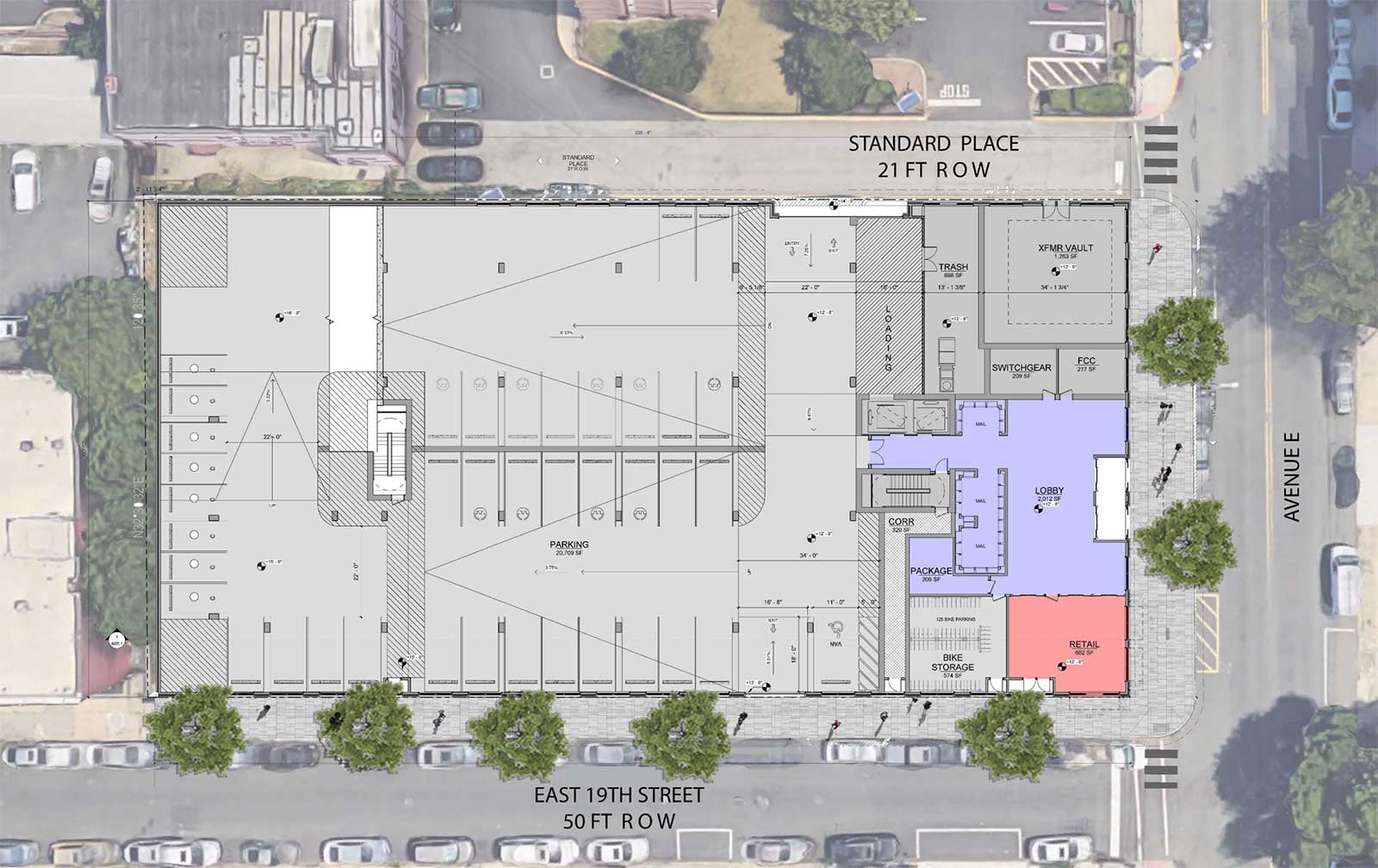 Residential units would begin on the fourth floor, which is slated to house many of the property's amenity spaces. An outdoor pool on a fourth-floor terrace is called for, while a roof deck spanning almost 8,000 square feet would additionally feature a separate dog run area.
The lower floors of the building would sport a brick exterior while the sixth floors and higher would feature metal panels. The current application is seeking variances from current zoning related to the lot width and lot coverage of the proposed plan.
Bayonne has seen a flurry of activity over the last year, with large scale projects gaining approval throughout the city. The planning board greenlit the 26-story NY Vue earlier this year and the next high-rise phase of Silk Lofts gained approval last year.
The city is also preparing for several other major undertakings including the 58-acre 1888 Studios project, while other developments like a 354-unit complex on Avenue E continue to rise at their construction sites.
The building boom is happening just months after Bayonne ended a city-initiated "development pause" that was rescinded due to the high demand for new residential units.
The application for The Standard is scheduled to be heard by Bayonne's planning board during their June 13 meeting, which begins at 6 p.m. and is being held inside the City Council Chambers at 630 Avenue C.