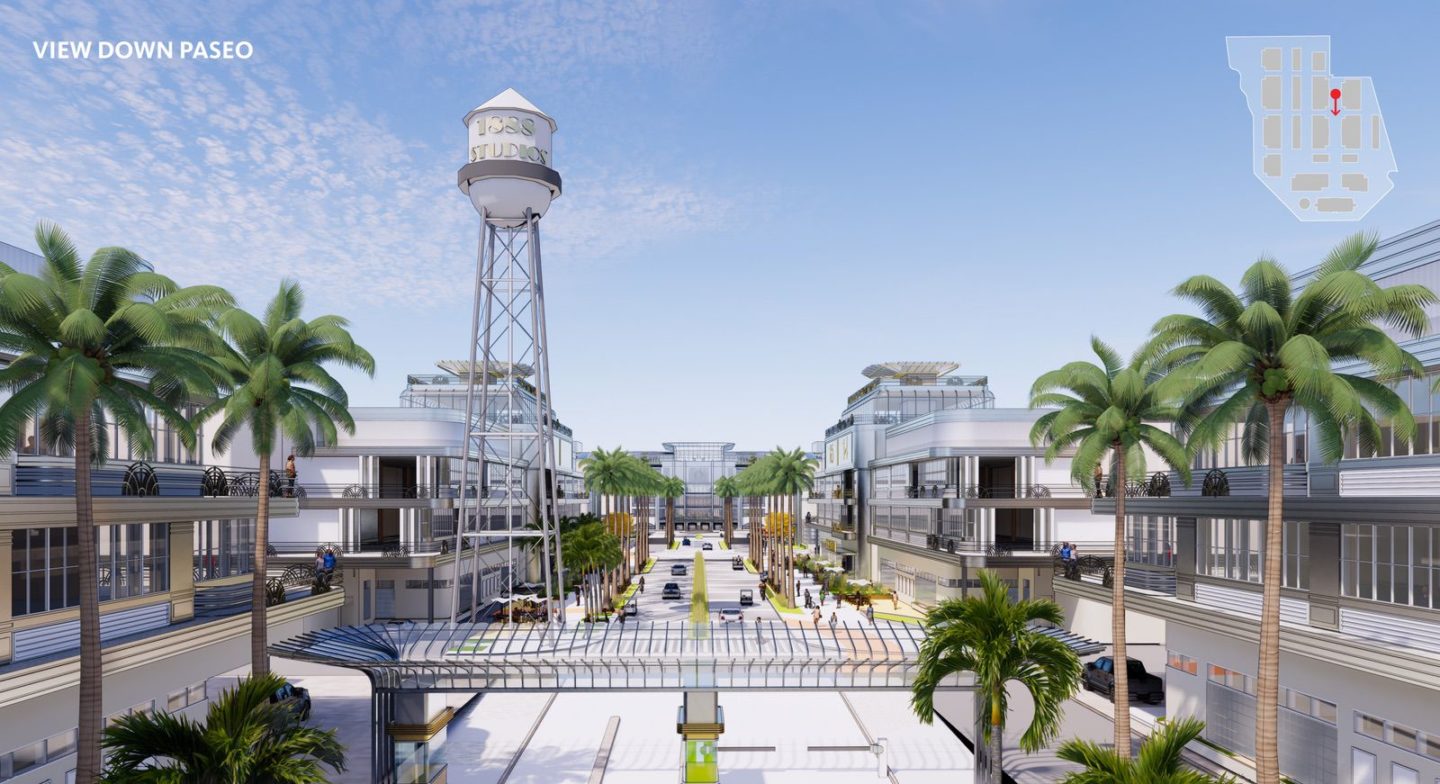 The company behind one of the largest revitalization efforts in Bayonne's history has officially revealed a timeline and new details about a sprawling film production facility that's coming to the city's waterfront.
Representatives from Togus Urban Renewal held a community meeting earlier this month to better explain their 58-acre redevelopment to the community. Jersey Digs was the first news outlet to profile the proposal for 1888 Studios when in emerged earlier this year, and it quickly gained approval from the planning board in March.
The future facility will completely transform 13 lots near the city's southern border along First Street near Avenue A in the shadow of the Bayonne Bridge, which formerly housed a Texaco oil storage facility. The 1.5 million square foot motion picture and television facility will be named after the year Thomas Edison filed a patent for the motion picture camera.
Bayonne Mayor Jim Davis kicked off the festivities with a bit of history by noting that Bayonne residents David and William Horsely launched the country's second film studio, Centaur Film Company, way back in 1907. But the biggest news to emerge during the meeting was that construction of the $700 million facility is slated to begin during the first quarter of 2023.
Designed by San Francisco-based firm Gensler, 1888 Studios will consist of 17 buildings that are a mix of studio sound stage buildings complemented by attached office structures. The complex will feature a post-production office plus several mill buildings for stages to be constructed and stored.
Other aspects of the plan include a lighting and grip building, a central utility plant, a utility yard, a trash and recycling area, and a facilities yard to support the studio use along with surface parking. Four sub-surface parking structures are to be built on the land, which will provide a total of 2,127 parking spaces.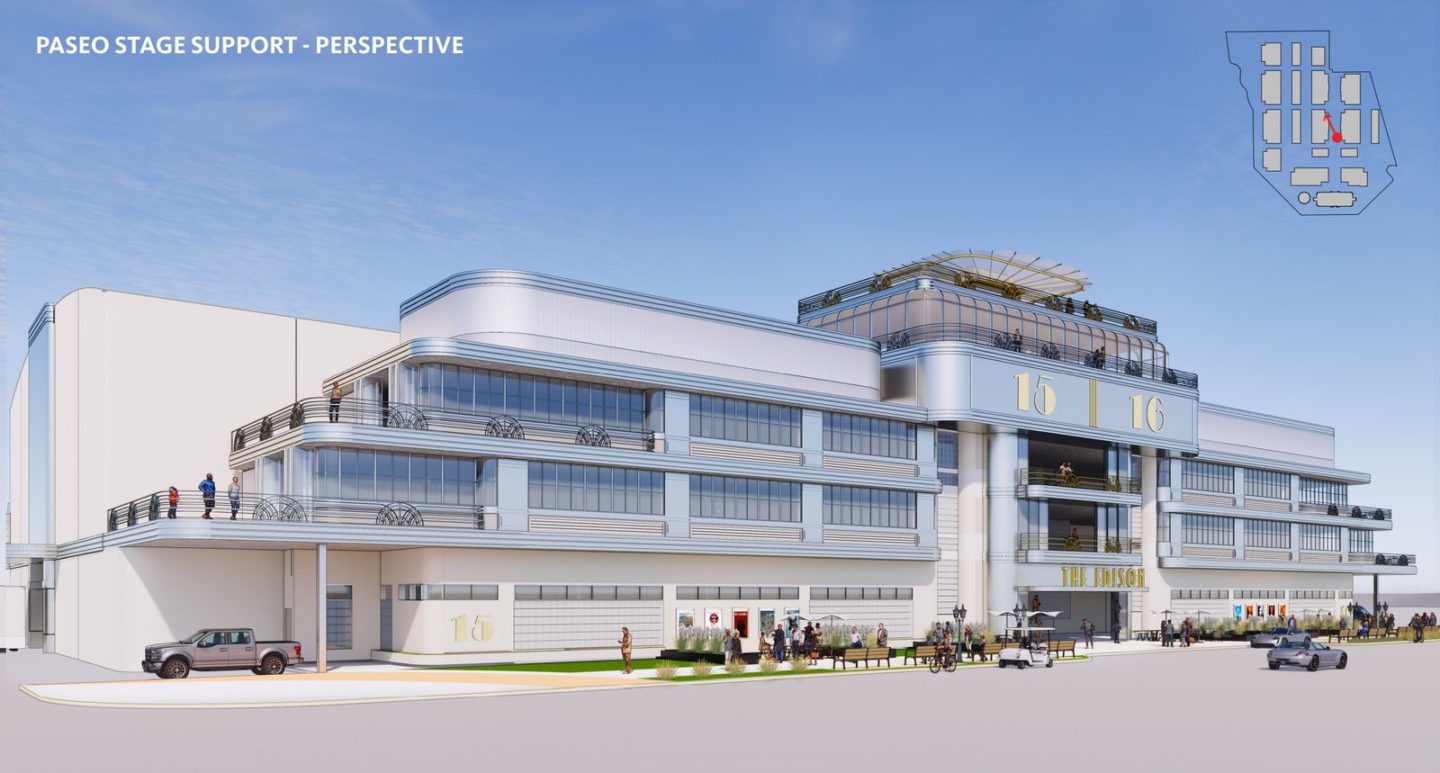 The plan also calls for a sixteen-foot-wide walkway adjacent to both the Newark Bay and the Kill Van Kull complete with seating, lighting, and landscaping components.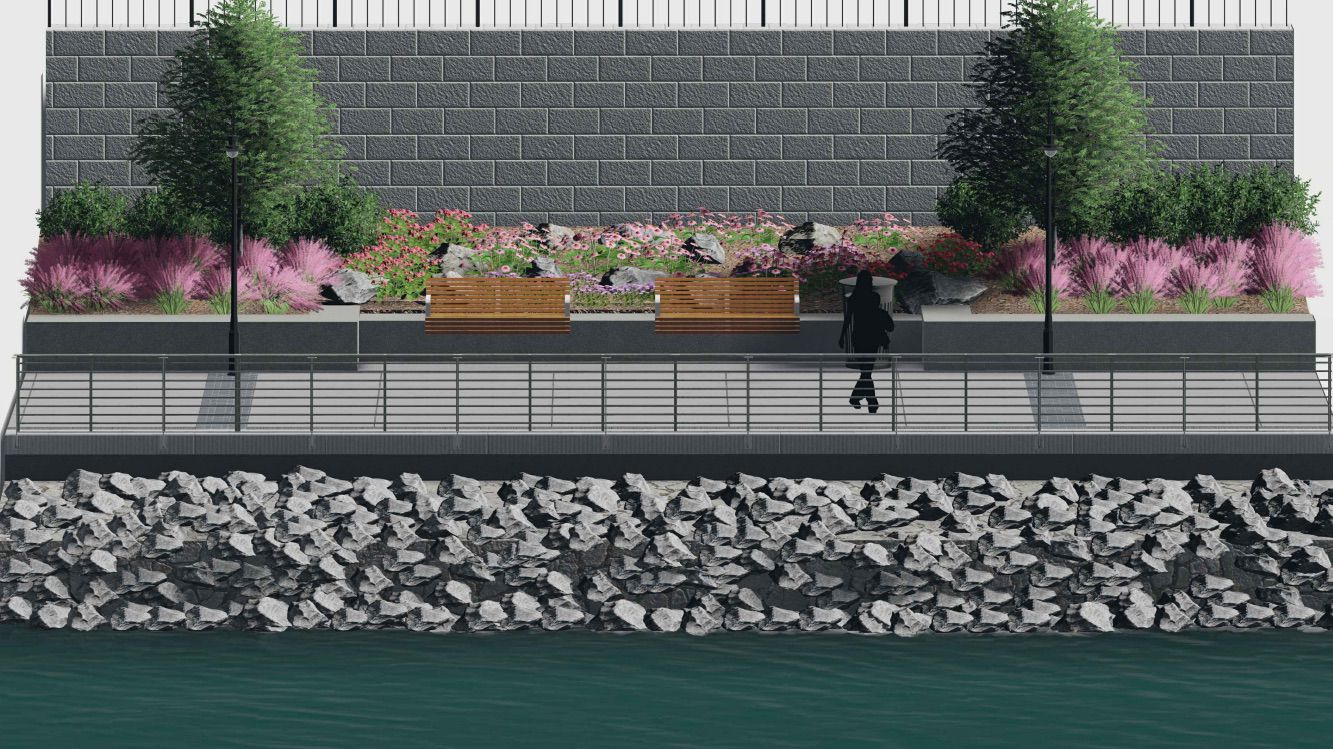 Togus Urban Renewal's presentation claimed that the company has already invested $60 million dollars into remediating and grading the property for the film facility, which they estimate will bring in about $7 million in annual taxes when completed.
Turner Construction is slated to undertake the work and the project will utilize 100 percent union labor, according to the developer.
1888 Studios will blow past Cinelease Studios Caven Point to become New Jersey's largest film production facility when it's open for business. The developer is aiming to finish work on the entire facility by the middle of 2025.