A historic neighborhood could be getting a modern residential project that still embraces the area's aesthetic following a developer's new plans sailing through a recent hearing.
During the November 16 meeting of the Historic Preservation Committee (HPC), an application was heard to redevelop a current parking lot at 669 Bergen Avenue. A company named Bergen Avenue 669 LLC purchased the land in January 2017 and has worked with New York-based GRO Architects on a scheme to transform the property.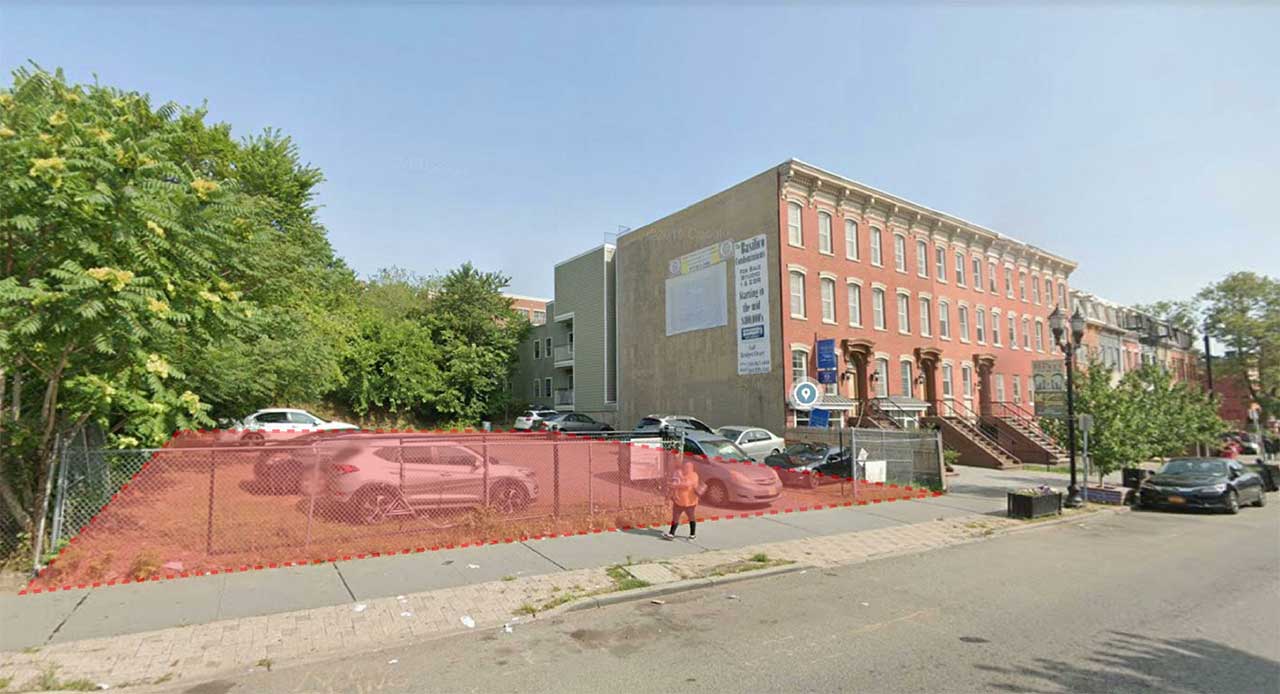 While few would argue much historical value exists in a surface parking lot, the parcel falls within the boundaries of the West Bergen – East Lincoln Park Historic District governing the area. That designation required the plans to go before the HPC, who voted 5-0 to recommend the project to the planning board for a hearing.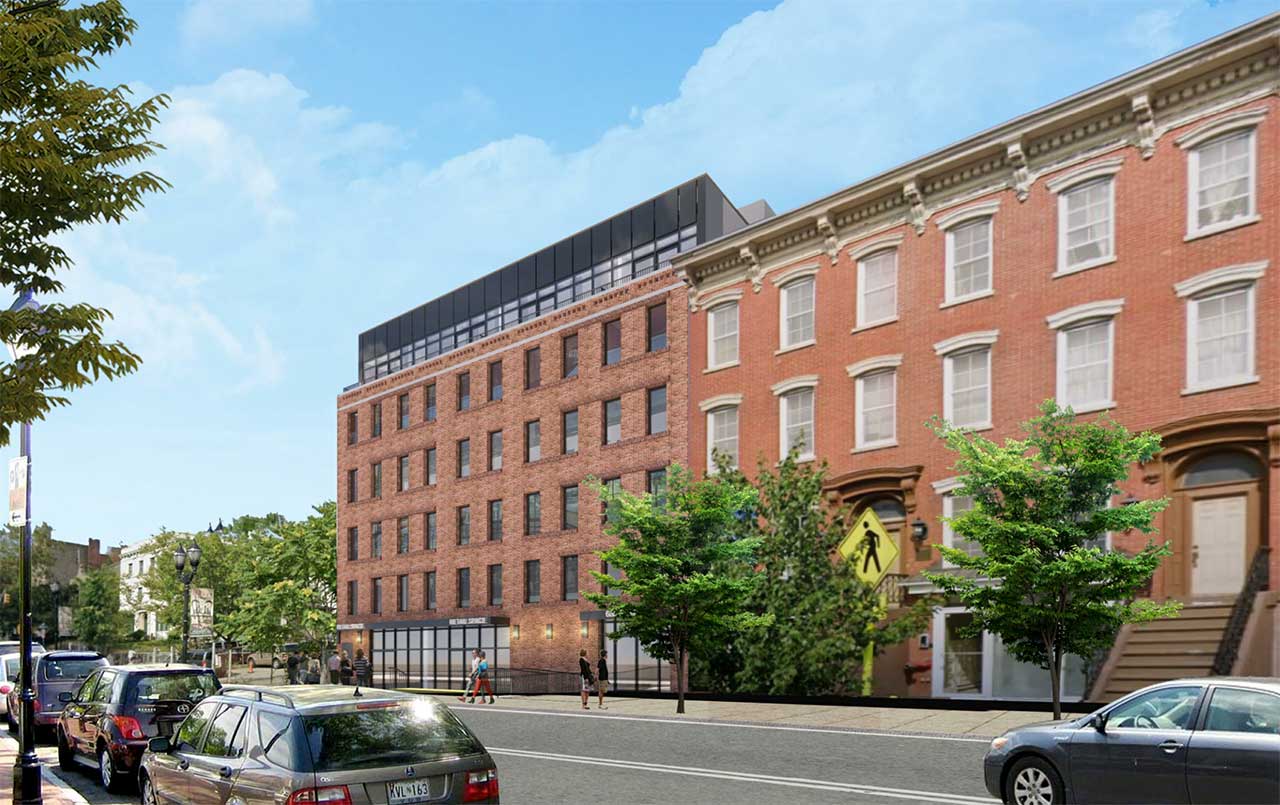 Slated to rise six stories, the plans for 669 Bergen Avenue feature a 20-foot front yard setback consistent with adjacent row houses. The proposed development would use that space as a 550-square foot "outdoor living room" of sorts for future residents complete with built in furniture and a retractable canvas awning.
The development would utilize brick masonry as its' primary façade in keeping with the neighborhood. The building would set back at the sixth floor and sport black metal panels on that portion, a design that creates top floor deck space for select apartments.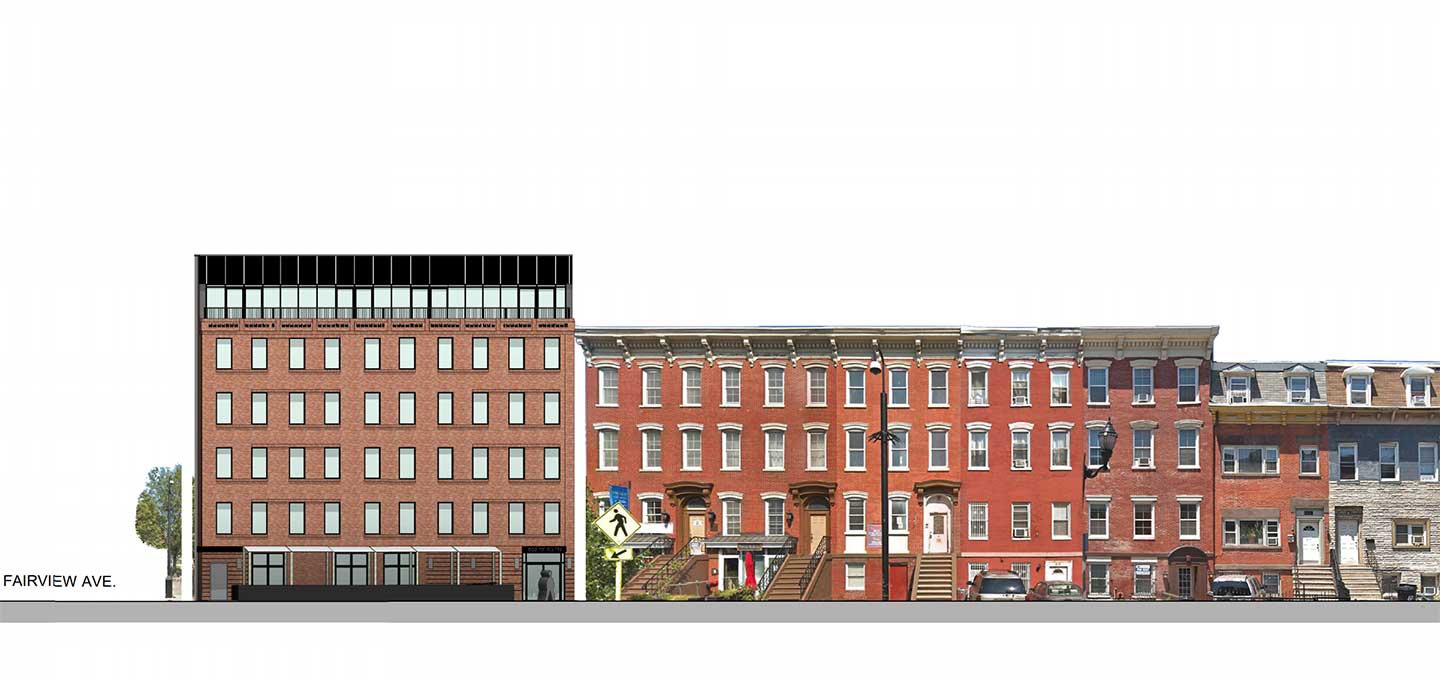 A total of 46 units that skew smaller are included in the project, breaking down as 12 studios and 34 one-bedroom spaces. First floor units at the elevator building will utilize a 15-foot rear yard and other amenities at the development include an on-site laundry room, a bicycle room with space for 46 bikes, and a 2,000-square foot common roof deck.
No on-site parking is included in the proposed development, as new curb cuts are completely prohibited along Bergen Avenue under current regulations.
The development will be asking for a height variance of just over 60 feet where only 55 is allowed, but a review from the HPC demonstrates officials believe the request is reasonable.
"Despite the clear height difference between this building and the rest of the row, the applicant is making an effort for this proposal to reflect the scale of the neighborhood, which is especially obvious in the front yard setback," the commission noted. The project still needs be approved by the city's planning board, who look to review the application next year.
669 Bergen Avenue is located in an emerging neighborhood home to restaurants like Carvao BBQ, Crema, and ITA Italian Kitchen. A portion of the street was converted into a pedestrian plaza and "streatery" during the summer months.
Related: