Home
Tags
MHS Architecture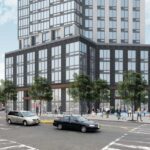 A 285-unit development with some affordable housing in McGinley Square, Jersey City has obtained a bridge loan for the final stages of construction.
This Journal Square, Jersey City high-rise will add 390 apartments and two retail spaces to the booming neighborhood.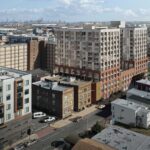 A mixed use project could rise in Bayonne at the site of the former Villanova Catering Hall. The development has 13 floors and includes retail space.
A new rental building with 399 units is nearing completion in Harrison, New Jersey.
A Hoboken developer is looking to transform a block of Clinton Street into a mixed-use development with two sizable plazas and a large space for the community.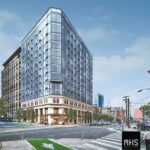 The path has been cleared to bring a 12-story project to downtown Jersey City that features a cast-stone look on the first floors plus a glass high-rise portion.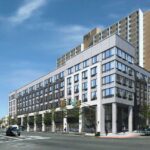 Mixed-use building Le Léo has received a $37 million-dollar permanent loan to refinance from Lakeland Bank.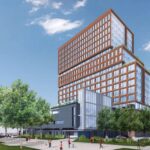 A major Jersey City project that includes a marketplace, recreation center, and several community-minded components can now move forward at a former industrial site in Bergen-Lafayette.
270 Johnston Avenue, which recently celebrated topping out, will be the tallest building in Bergen-Lafayette, Jersey City.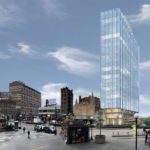 Two companies have been given the greenlight to bring a 28-story high-rise that includes affordable housing and retail space to Jersey City.