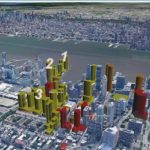 Mock-up images from social media provide a glimpse into how the neighborhood might transform if projects approved in the area get built during the coming years.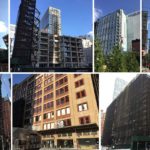 A multitude of projects along a four-block stretch will add 1,407 residential units, almost 11,000 square feet of retail, college dormitories, and two theater spaces to the most rapidly transforming stretch of the Garden State.
Silverman's 482-unit high-rise has been in the works for several years and is now ready to break ground.
A&S Convenience and Smoke Shop sits in the last standalone building on Marin Boulevard. With the building expected to be demolished by January 2018, owner Mohammad Aqeel plans for the future.
Marin Boulevard's growth spurt may be getting some added height, as local developer SILVERMAN is looking to leave their mark on Jersey City's skyline by constructing their first legitimate high-rise.