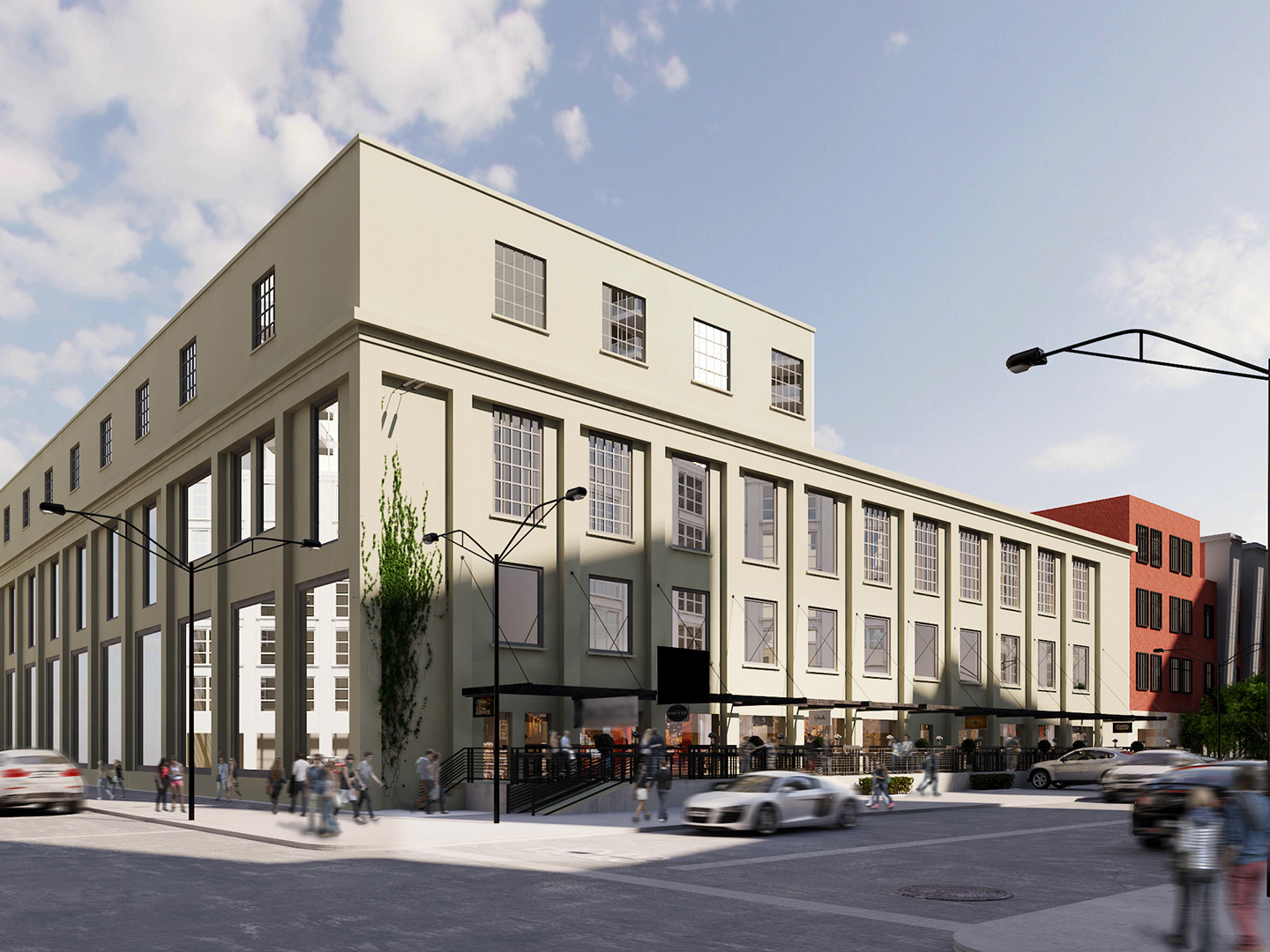 An office and retail project that's stalled since gaining approvals several years ago has been remodeled, enlarged, and is now a bit taller than the previous version's design.
The Warren at Bay project was one of the more heralded developments in the Powerhouse Arts District when it was approved almost half a decade ago. The land, at 124-142 Warren Street, has been home to a three-story warehouse property since 1914, but the building fell into a state of disrepair and is not currently in use.
KABR Group purchased the property in 2016 with the intention of rehabilitating the structure into offices in the hopes of attracting tech companies looking for (comparably) lower rents. They even granted Jersey Digs a tour of the property at one point detailing their plans, but the renovation hasn't moved forward since then.
It looks like KABR thinks the time is right to revisit the project, as a subsidiary of the company dubbed Warren at Bay Urban Renewal LLC has submitted plans for a larger version of the development that would still keep the existing structure on the land intact. Submitted to the city in July, the new version of Warren at Bay would add two floors to what was previously approved, giving the project six total floors of space.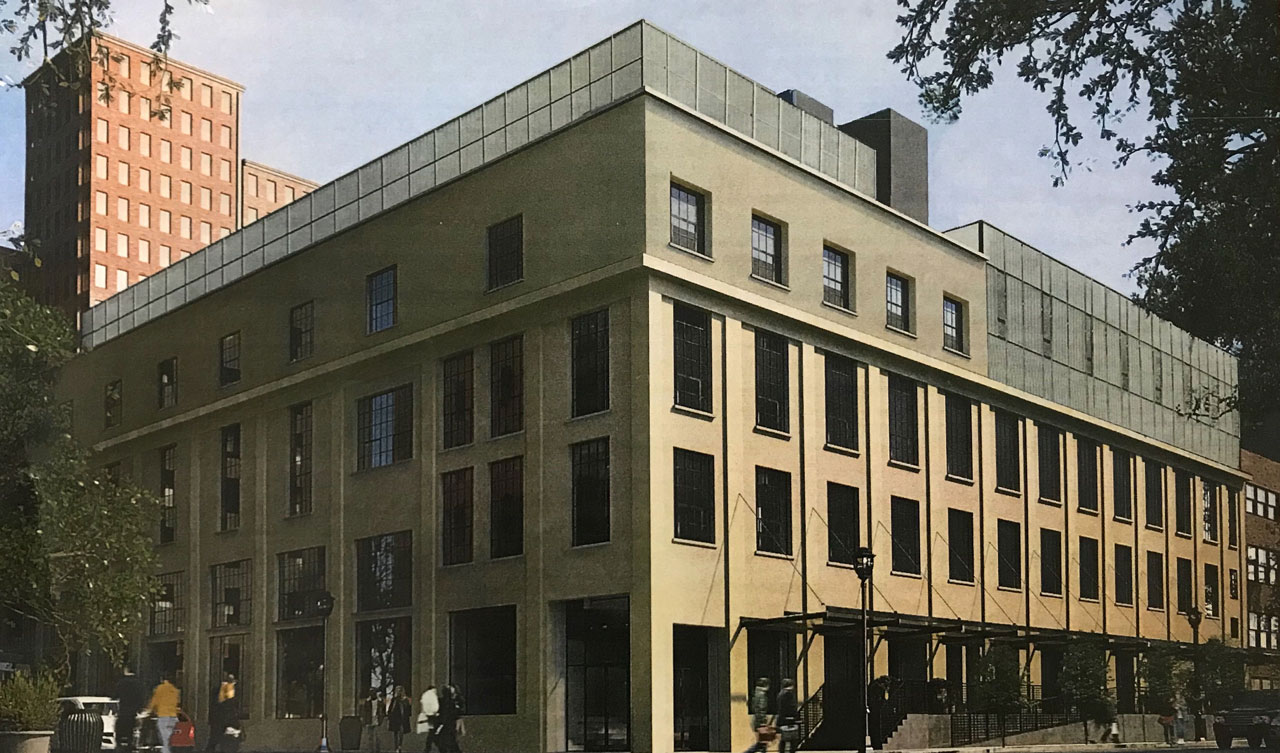 Designed by New York-based GRO Architects, the top two additional floors of the development would utilize floor-to-ceiling glass components. The ground floor would include 11,900 square feet of restaurant space, along with 10,700 square feet of retail, plus a bike room and lobby with elevator.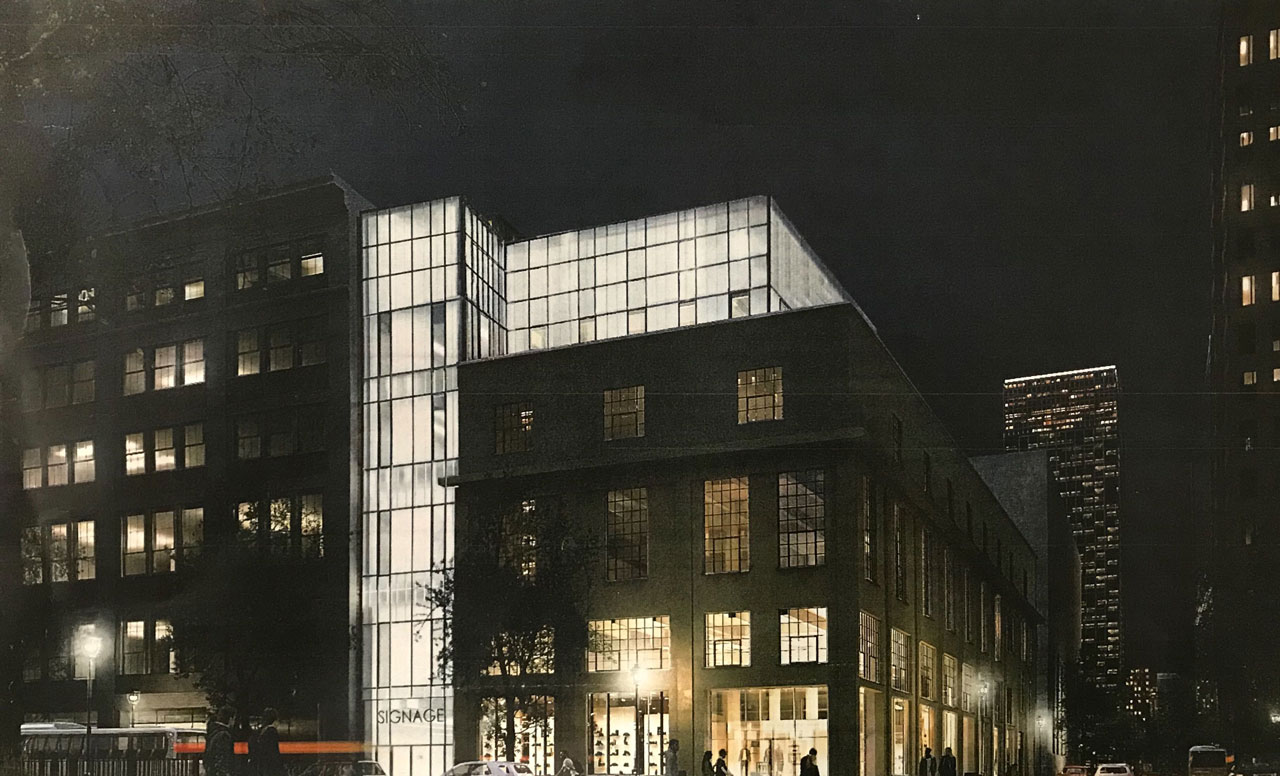 The remainder of Warren at Bay's five floors would be devoted to 85,000 square feet of offices split between different eight spaces. The development's application does not list any prospective tenants as already signed on to the project, which would cover 100% of the lot and does not include any parking spaces.
The property falls within the Rehabilitation Zone of the Powerhouse Arts District and KABR is seeking a "c" variance from the city's planning board related to the pre-existing building's bulk. No date has been set for the board to hear the new plans, but a project that some had left for dead has officially re-emerged.
Related: