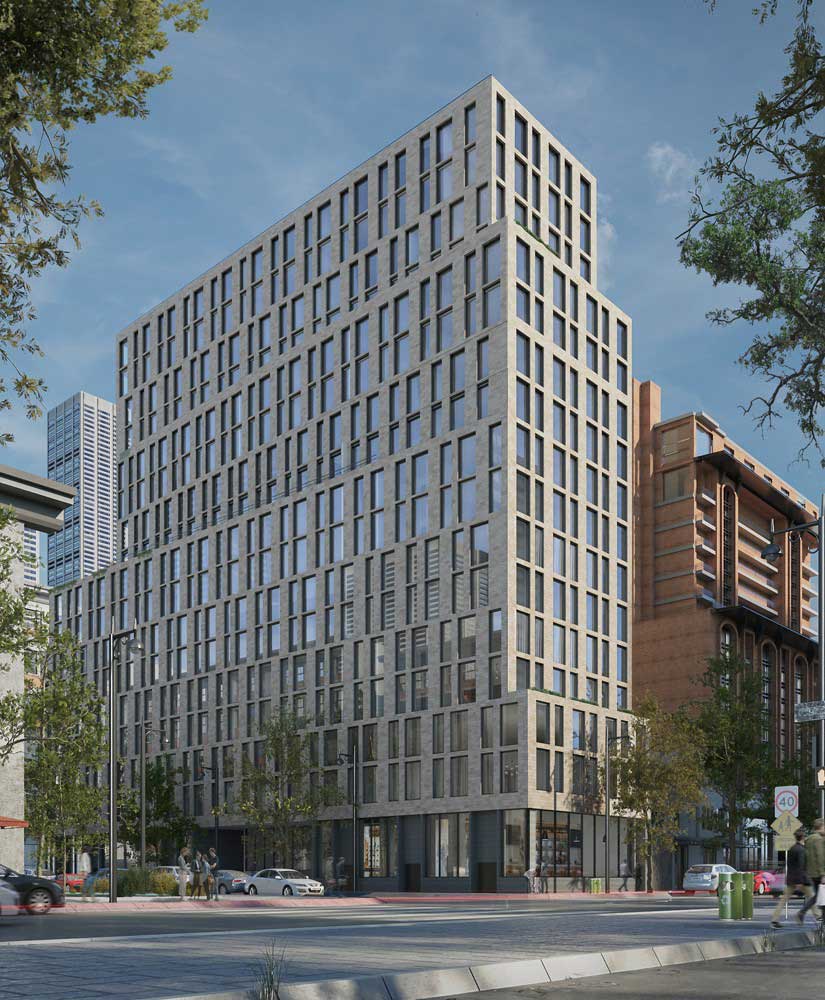 After sitting vacant for several years, a prime parcel in the Powerhouse Arts District could finally be developed following a transfer of the land's ownership.
For many years, a block-long parcel at 144 First Street was home to the two-story Juan Ribbon Machine Shop. After its industrial phase passed, the building served as home to various artists during the early years of Jersey City's renaissance.
In a familiar story that the neighborhood has sadly seen too many times, the Juan Ribbon Machine Shop was unceremoniously torn down in January 2016. A company named 144 First Street LLC gained approvals shortly thereafter to build an 11-story, 84-unit building that included about 3,700 square feet of retail space.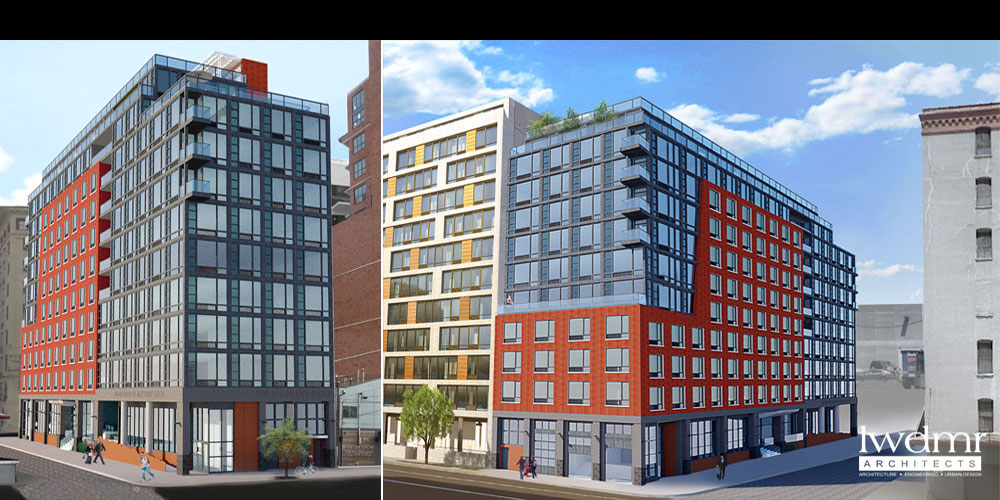 There was no tangible progress in terms of moving that plan forward, but a new beginning appeared possible when New York City-based Epire announced earlier this year that they purchased the land. The company met with the Powerhouse Arts District Neighborhood Association about their plans in May and officially submitted their new vision to the city last month.
Drawn up by New York-based GRO Architects, Epire's plan looks quite different from the old one and envisions a 12-story mid-rise on the parcel that would top out at 125 feet in height. 81 residential units would be included in the project, which would break down as eight studios, 39 one-bedrooms, 27 two-bedrooms, and seven three-bedroom spaces.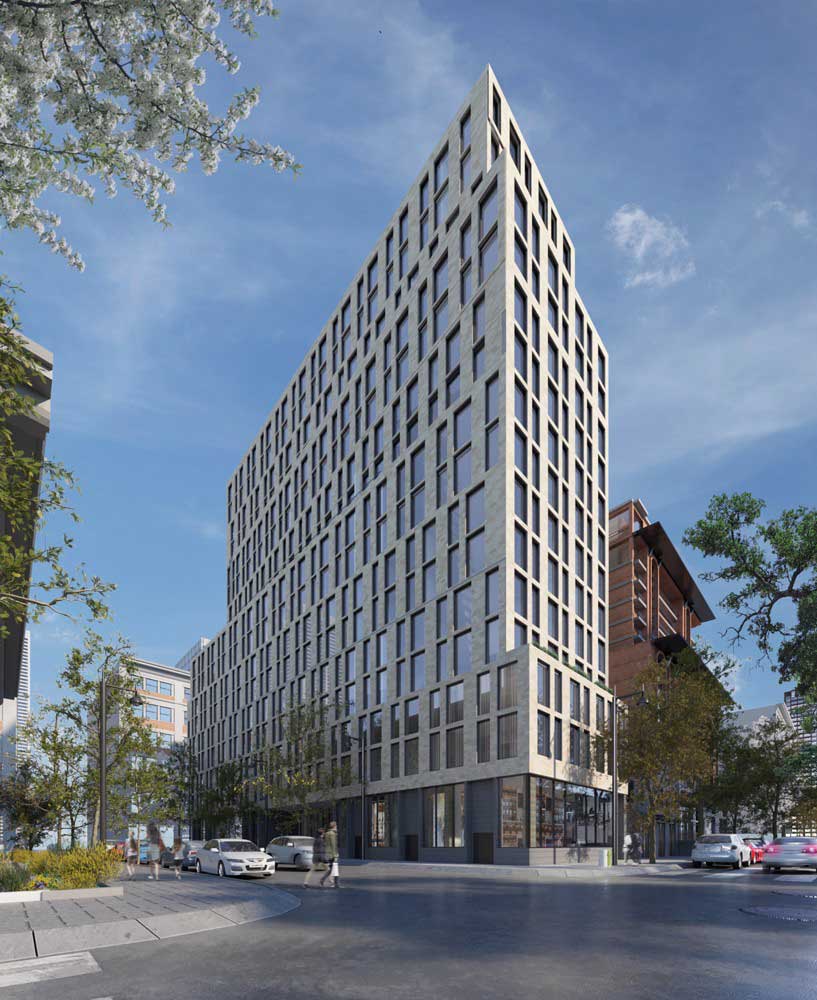 The development, which would cover 100% of the nearly 10,000-square-foot lot, would include amenities for future residents like a gym, a playroom, a lounge space, and a 1,500-square-foot roof deck. In addition, the project would bring 3,959 square feet of retail space to the neighborhood via ground-floor spaces that front Provost Street.
The development falls within the Powerhouse Arts District Redevelopment Plan and per those regulations, eight of the building's units would be set aside as affordable housing for those with moderate incomes. It's not clear if the residential portion of the project will consist of condominiums or rental units.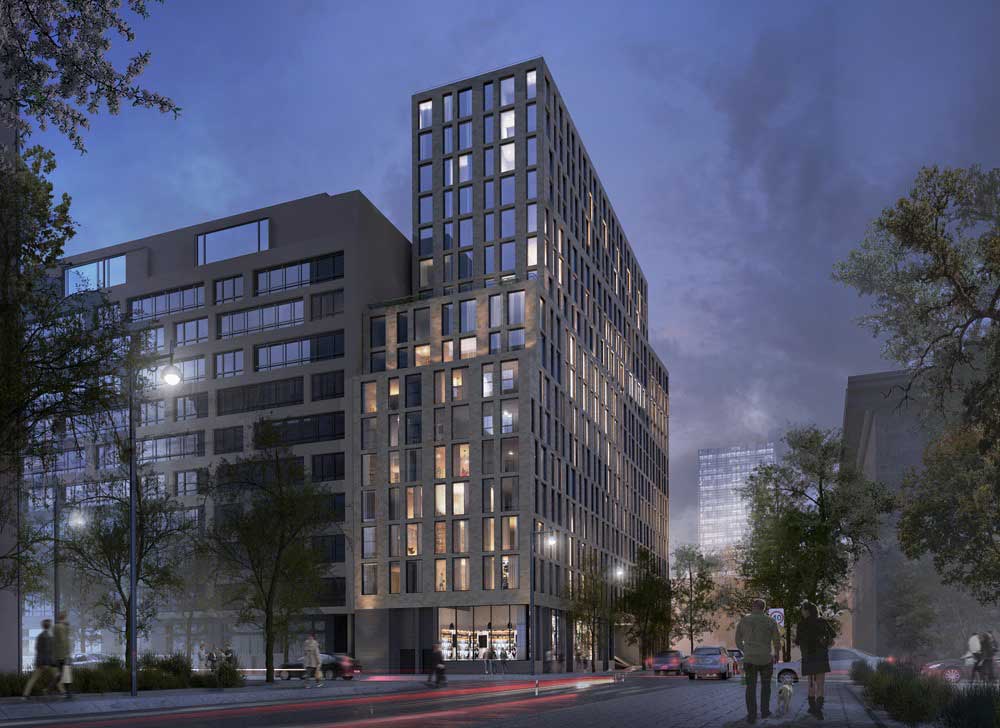 The development, which appears to have a masonry-clad exterior based on renderings, is one story taller than the previously approved project but contains three less units and more retail space than the old version. No parking is included in the development and the only deviation from existing zoning Epire is requesting in their application is a "c" variance related to the building's height.
Epire submitted their Final Major Site Plan to the city on November 21 and would need to gain approvals from the planning board before moving forward. A date to hear the application should be set sometime next year.
Related: