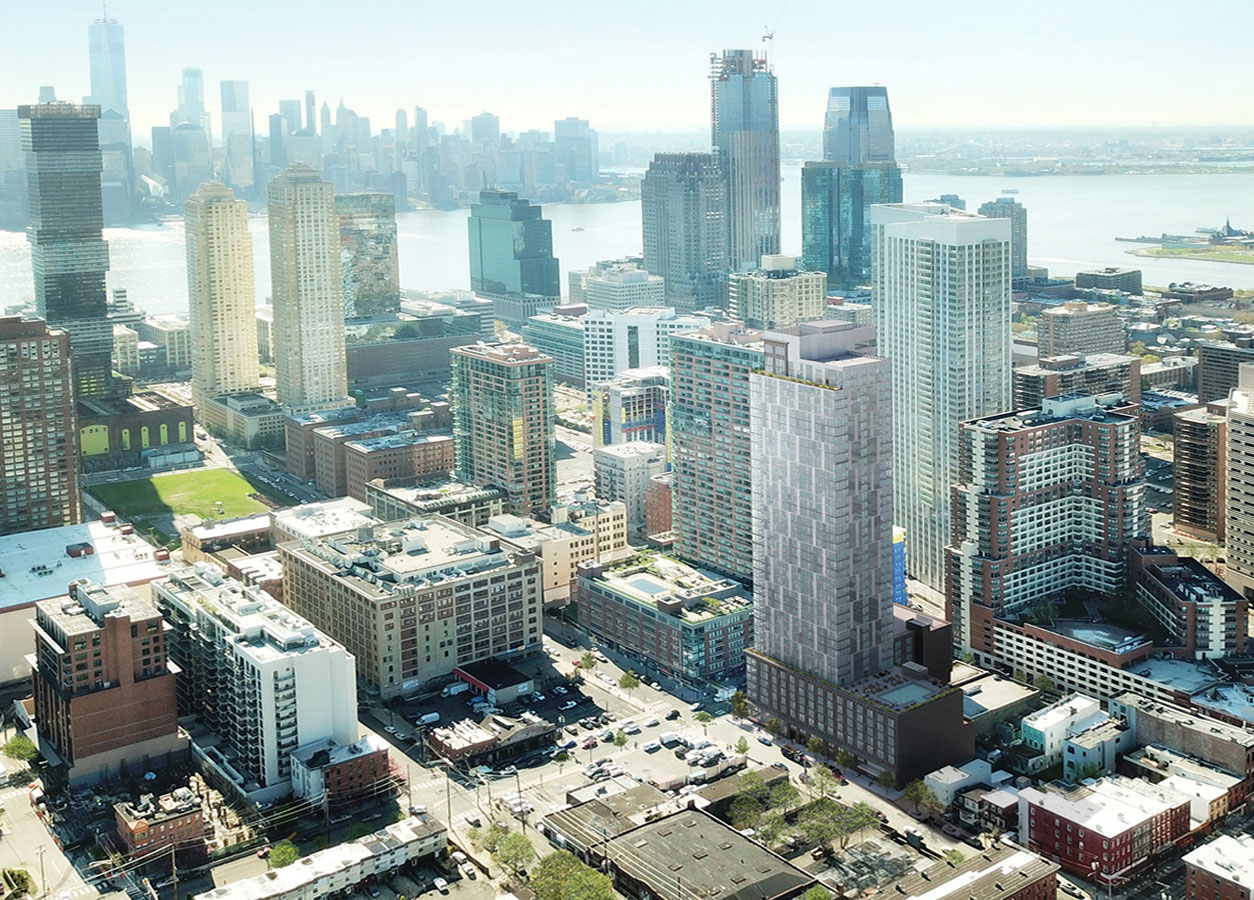 A timeline has been revealed detailing how long it should take to complete another high-rise addition to Downtown's skyline, as one of the city's more prominent developers looks to be moving forward on a project near the Grove Street PATH station.
We first reported on a proposal at 331 Marin Boulevard way back in March 2017. Some details of the project have changed, but the development still combines a whopping 26 lots that are mostly vacant following the demolition of a modest three-story building in early 2018.
Dubbed MGM Marin Boulevard, the development comes courtesy of Jersey City-based Silverman. The company announced last month that they are moving ahead with a 57-unit project in Hamilton Park, but their Marin Boulevard project will be their first true high-rise set to top out at 41 stories.
Final details of the 482-unit rental building include 121 parking spaces and 14,000 square feet of amenity space. Renderings released by Hoboken-based Marchetto Higgins Stieve show a seven-story base sporting an outdoor pool area with a setback tower rising the rest of the way. Large, almost floor-to-ceiling windows are featured on the tower portion, which utilizes darker panels in a bit of a contrast to the red and white hues that adorn nearby buildings like 90 Columbus or Provost Square.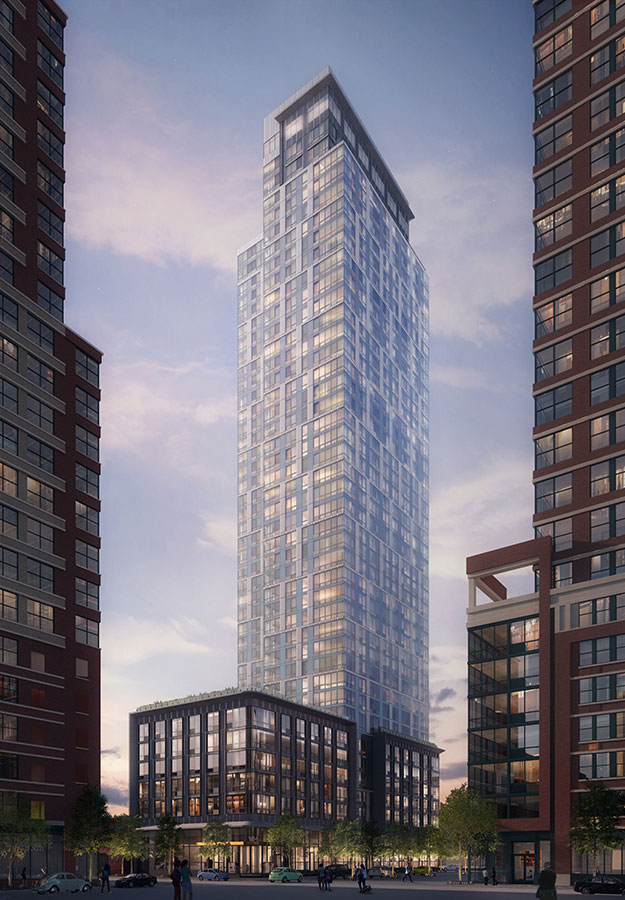 Silverman's biggest project to date falls within the Morgan Grove Marin Redevelopment Plan and will feature a 125-seat theater on the ground floor of the property. No affordable housing units are included in the project, as none are required under the redevelopment plan. A company called The Albanese Group is acting as asset manager on the development.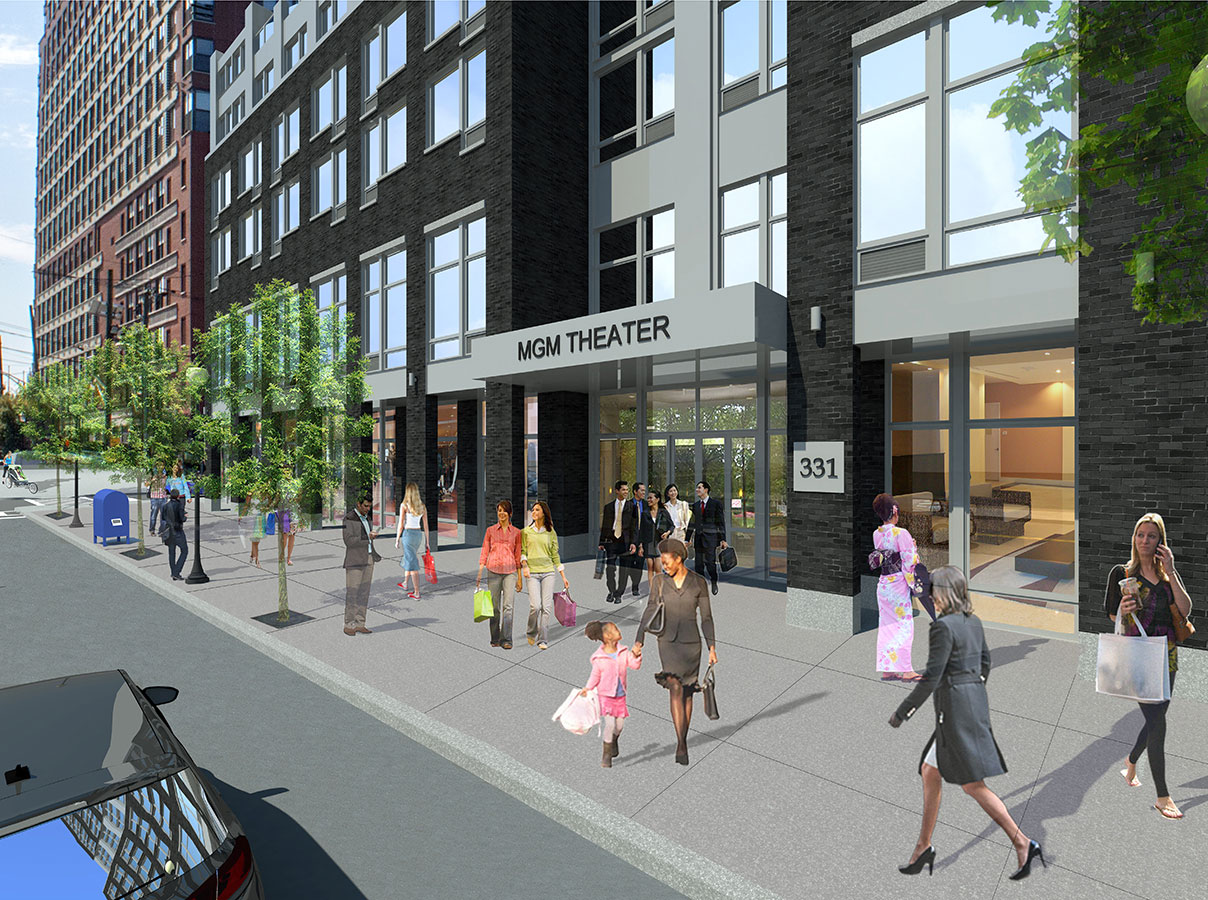 The property that will encompass the future MGM Marin Boulevard is currently being used as a parking lot, but Silverman told us that they will be starting construction on the land "very soon." Their aim is to complete the project by 2022.
Related: