A hospitality experience that strives to highlight the community is set to make their New Jersey debut next month, as a major brand will be bringing their newest hotel to one of the state's largest Downtowns.
Passersby have been watching the Canopy by Hilton Jersey City Arts District rise at 159 Morgan Street for many months. The young brand, established in 2015, is known for including a "local feel" in their designs and features beds that have a canopy created by a grey headboard that reaches to the ceiling and overhangs.
The property is Canopy's first outpost in the New York City Metropolitan Area and is slated to open its doors on August 5. The 211-room hotel is jointly owned by Jersey City-based Panepinto Properties, The KABR Group, LLC, Three Wall Capital LLC, and Greentree Construction.
"We look forward to introducing the Canopy by Hilton lifestyle to the Tri-State and immersing locals and guests in the burgeoning neighborhood of the Arts District," says Raviraj Dave, Managing Director and Principal at Three Wall Capital. "We're proud to finally deliver a hospitality product that speaks to the area's urban sophistication and hope that our opening will serve a reprieve and bring joy to the neighborhood, signaling continued growth and investment in the community."
The Jersey City spin on Canopy by Hilton will showcase the work of local artists and includes murals by Ricardo Roig and Jenna Morello that pay homage to the neighborhood's industrial past. Three areas within the hotel dubbed the Canopy Central art studios will give local artists a place to create new works and provide guests a window into the creative process.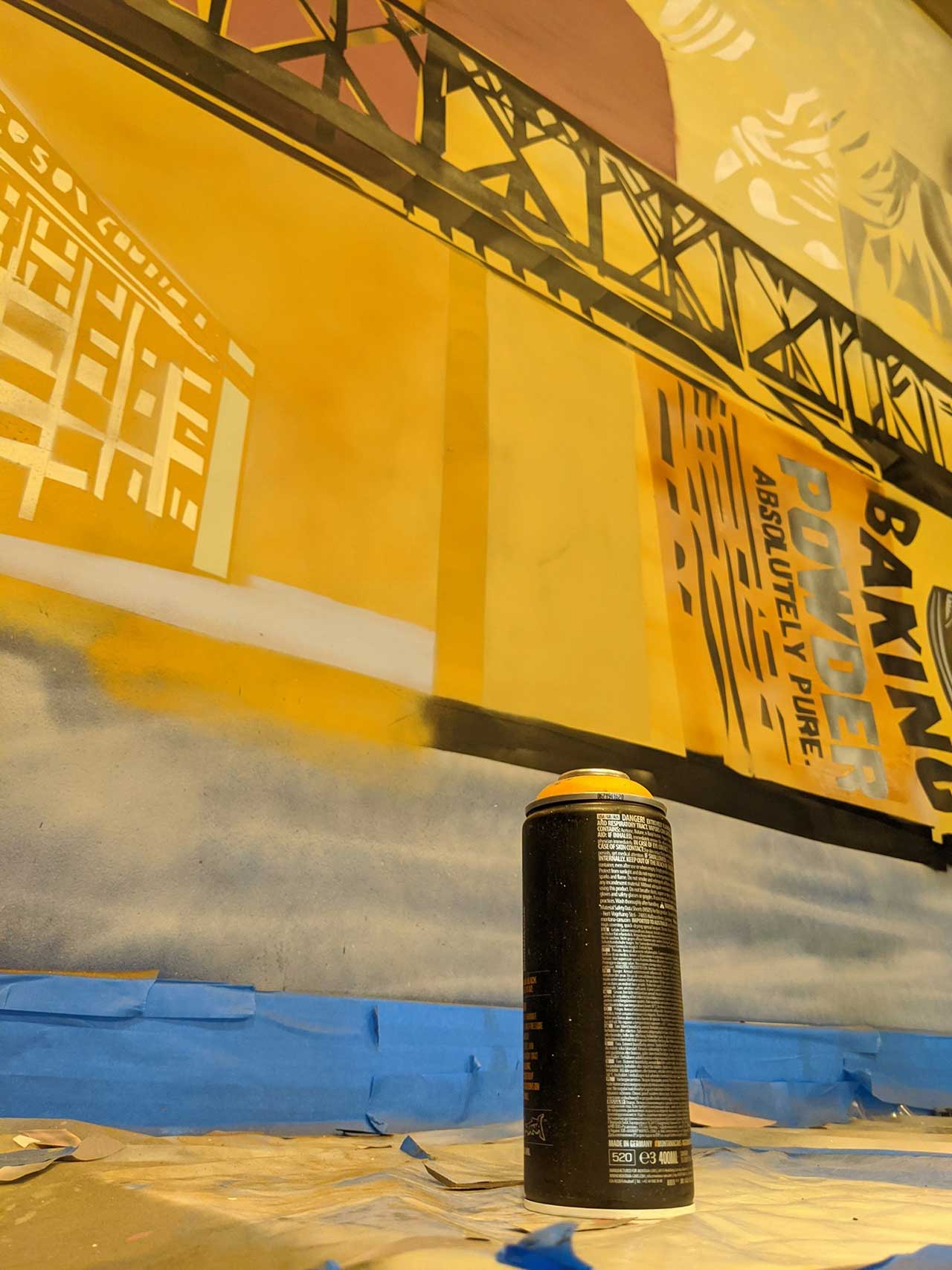 "As one of the most culturally diverse cities in the nation, Jersey City has an exciting and vibrant art scene that grows stronger and larger each year," says art curator Stefania Panepinto. "We wanted to make sure our guests were able to see and feel the energy of the neighborhood through a robust arts program."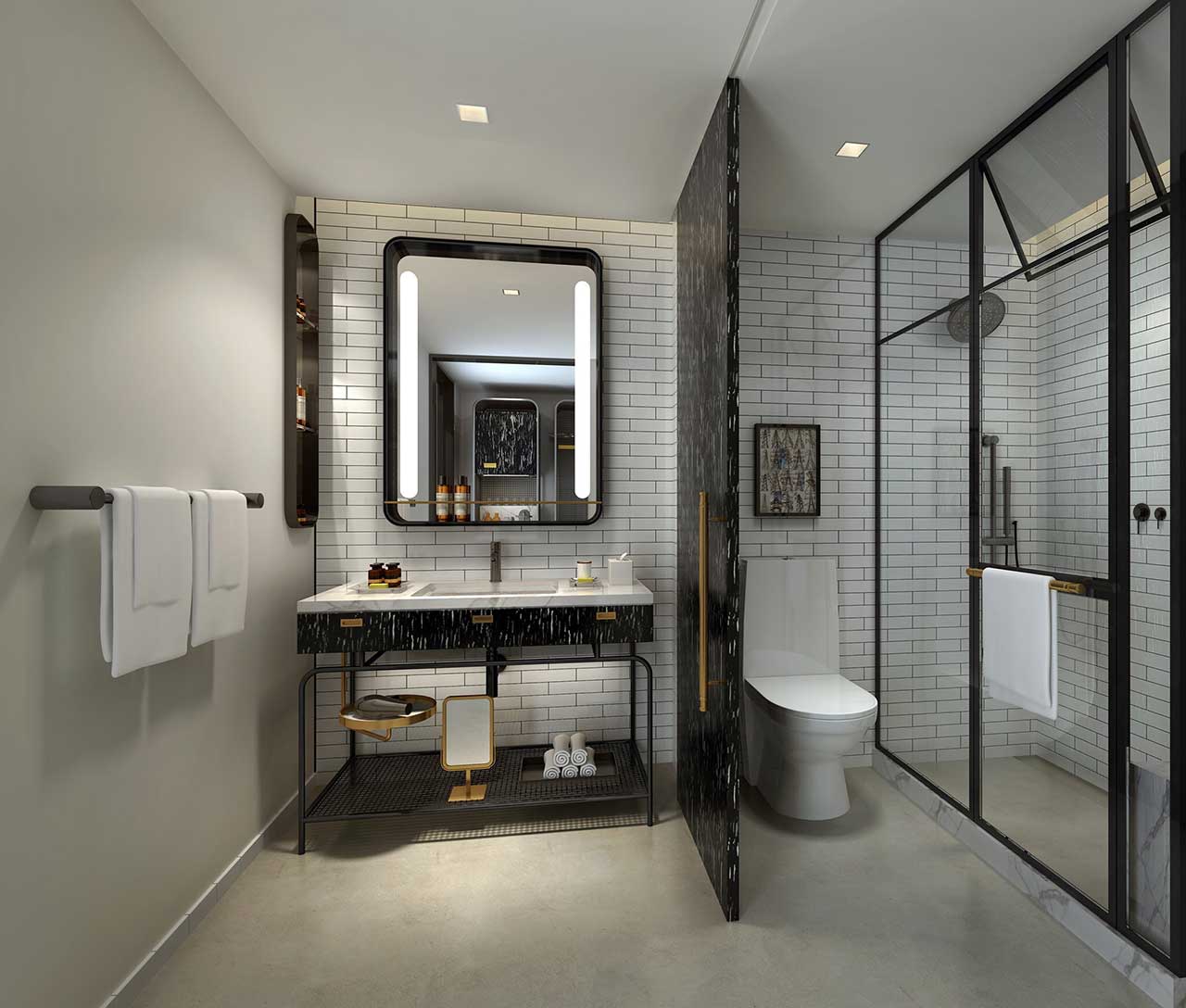 Beyond the hotel's rooms, an array of amenities including Canopy bikes, 1,400-square feet of meeting space, an outdoor terrace with a vertical garden, and a 24-hour fitness studio will be available. The ground floor of the property will be home to Canopy Central Bar & Bistro, a space that also incorporates local aspects into the experience.
Breakfast options will include local quiches and baked goods along with roasted coffee from ModCup, while an international tapas menu will be part of the menu available later in the day. In the evening, the space will roll out a cocktail program created by Proprietors LLC, the consultancy company behind Manhattan's well-known Death & Co.
The bar and cocktail menu will showcase local partners that include Corgi Spirits, Misunderstood Whiskey, and Hoboken Brewing Company. 902 Brewery Company has concocted a Canopy Positively Pils exclusively for the hotel and carefully selected wines, various draft beers, and a menu of non-alcoholic wellness cocktails will round out the experience.
In response to COVID-19, the hotel is utilizing Hilton's CleanStay with Lysol protection program. The system incorporates a scientific approach to cleaning practices and experts from Mayo Clinic's Infection Prevention and Control team will advise the hotel in enhancing Hilton's cleaning and disinfection protocols.
Prospective guests can also enjoy the convenience of a "Connected Room," which allows them to control the temperature, lighting, and TV remote of their room via their personal smart phone as to limit physical touching.
Canopy By Hilton Jersey City Arts District is currently accepting reservations from August 12 and beyond.
Related: