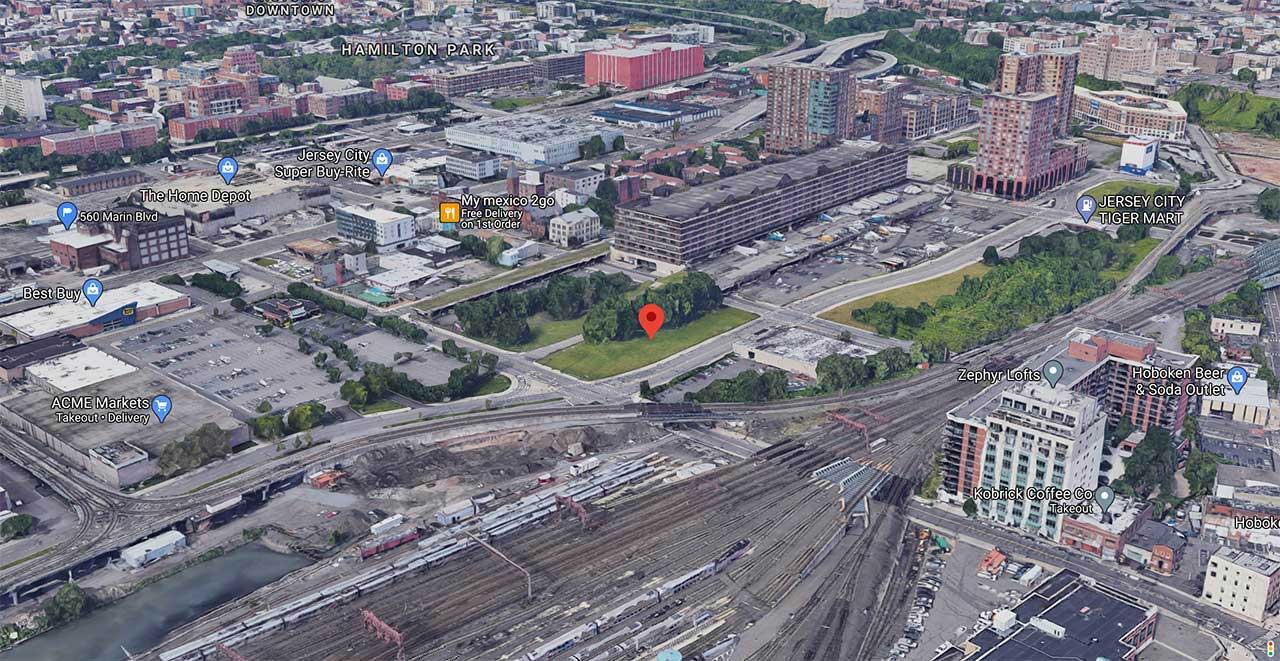 One of Jersey City's most prolific developers recently got the green light to build a mixed-use building near the Hoboken border in a neighborhood that's showing significant growth following decades of dormancy.
Last month, a proposal emerged for a long 0.9-acre parcel at 650 Grove Street. The vacant property, which stretches along 18th Street between Grove Street and Marin Boulevard, is next to the hulking Lackawanna Center and essentially welcomes drivers to Jersey City after they head south from Hoboken.
The land is owned by Newport Associates Development Company, a firm with ties to LeFrak and Simon Property Group. LeFrak is the master developer behind the city's Newport neighborhood and plans to construct a 10-story building at the property were unanimously approved by Jersey City's planning board during their December 8 meeting.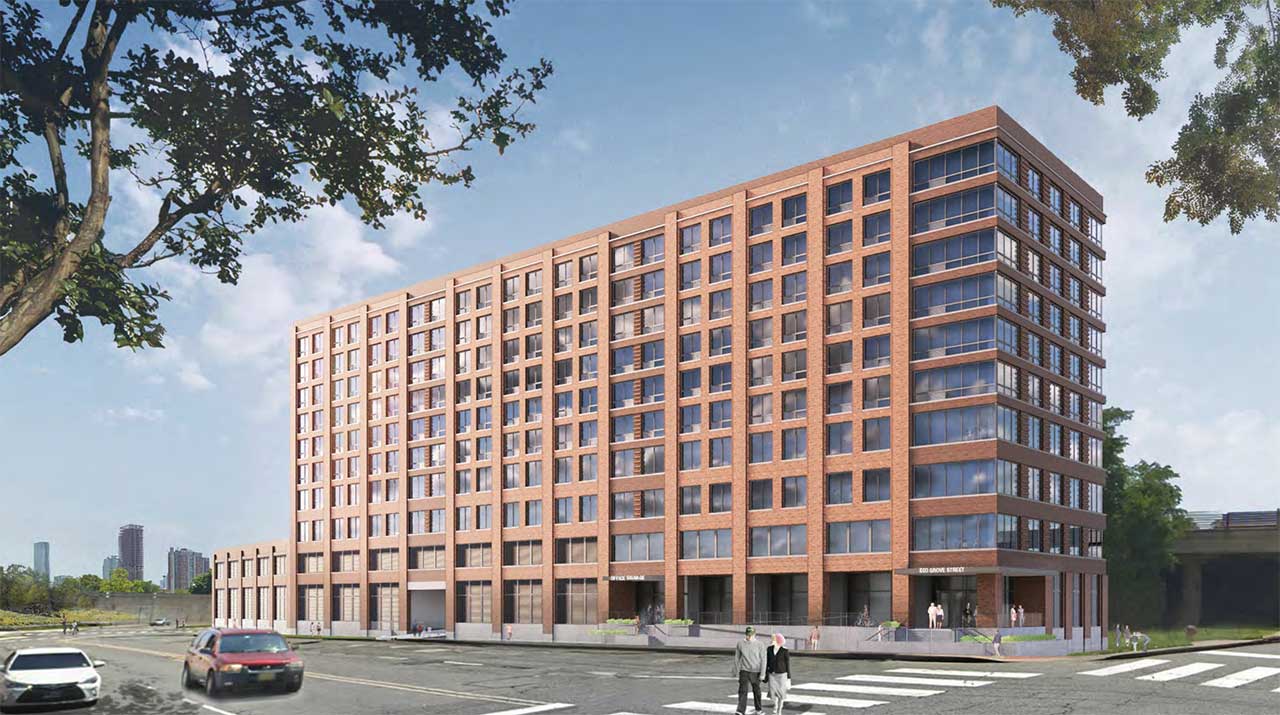 Designed by Madison-based HLW International, the structure is set rise 122 feet at its highest point and includes 108 residential units. The living spaces will break down as 12 studios, 54 one-bedroom units, 30 two-bedroom units, and 30 three-bedroom units. The project lacks any affordable housing, as the Jersey Avenue Light Rail Redevelopment Plan that governs the area doesn't require any affordable units to be included.
A parking garage to be entered on 18th Street will include 80 spaces for cars and the development's first floor will sport a bicycle parking room with space for 116 bikes. The second floor will feature 3,300-square feet of amenity space, while the third and fourth floors will consist of a total of 35,187 square feet of office space.
A small two-story section of the building allows for a third-floor outdoor patio to complement the office space, while a proper roof deck for residents is slated to include barbecue areas complete with seating and lounge sections. The exterior of 650 Grove Street will mostly utilize a combination of dark red brick and grey concrete in keeping with the area's industrial history.
LeFrak will be contributing $148,500 to Jersey City as part of the deal, which is slated to go toward "enhancing green space." The payment allows the company to develop 108 residential units at the site instead of the 81 allowed under standard zoning. The company has not announced any timeline for the project.
650 Grove Street is located between the high-rises of Newport and Downtown's northern fringe, an area we recently profiled due to its rapid redevelopment.
Related: