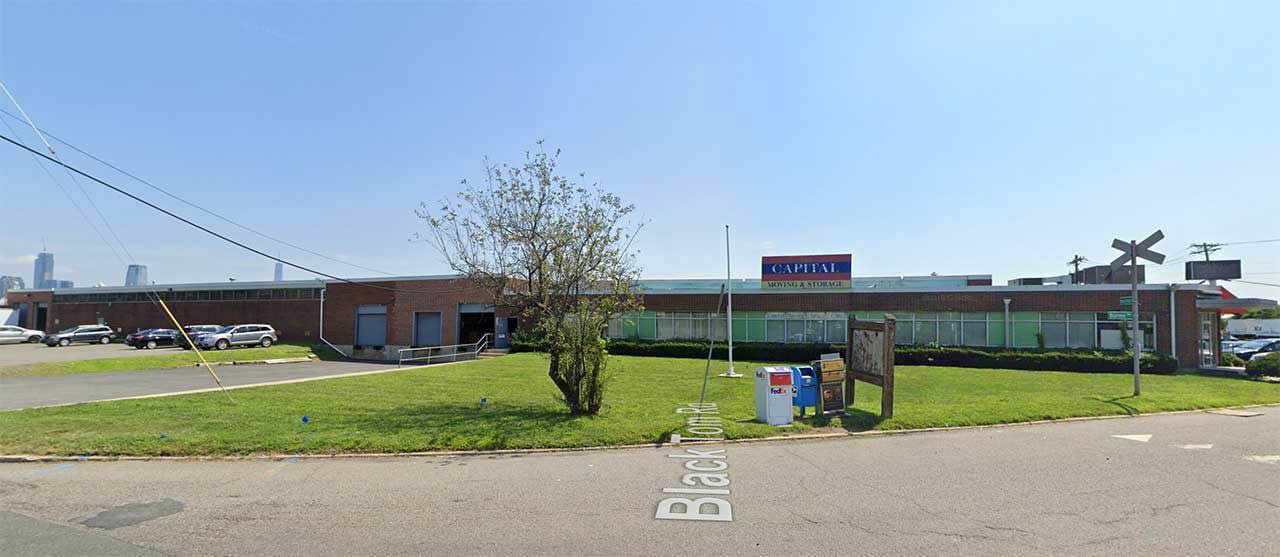 Construction of a "studio city" of sorts may start emerging on the Jersey side of New York Harbor, as a brand-new facility hoping to draw major film productions to the Garden State could take a big step forward next month.
Earlier this year, New York City-based Criterion Group announced plans for two new film studios in Jersey City slated for industrial properties near Liberty State Park. Criterion is partnering with Queens-based One Stop Properties for the endeavor, which was dubbed Industry Go when it was announced.
The companies purchased two separate properties for a total of $23 million and plans have emerged detailing what they wish to build at 14-16 Burma Road. Currently consisting of a warehouse formerly home to Capital Moving and Storage, Criterion has applied to revitalize the property into what they call Cinelease Studios.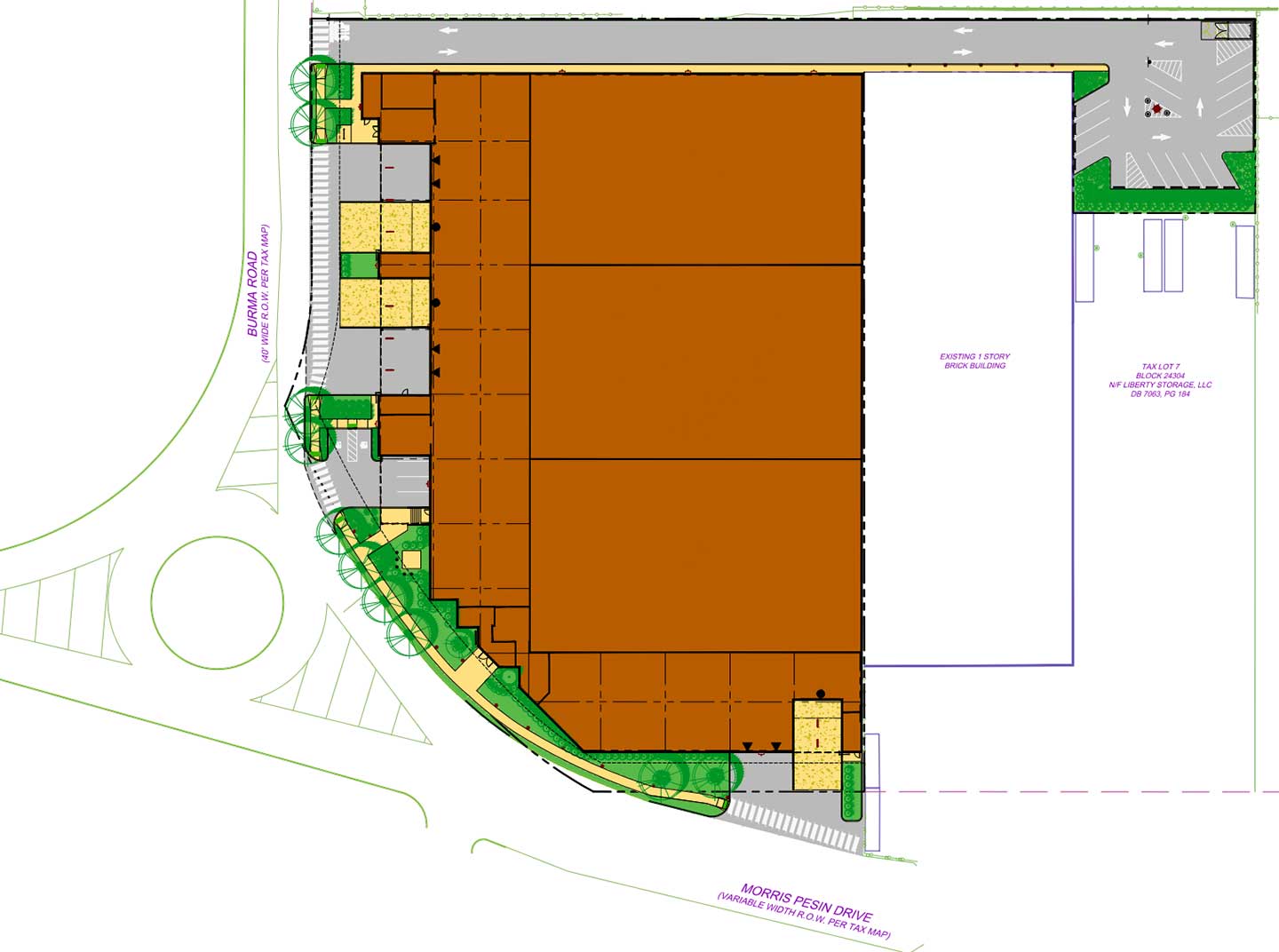 While the initial announcement stated that the building would be re-purposed, an application submitted to Jersey City says Criterion wants to demolish the current one-story structure. The new plan, designed by Ware Malcomb, envisions a two-story building that rises 45 feet and includes three soundstages totaling 124,106-square feet.

The second floor of the facility would feature 31,000-square feet of office space and the development would create a new road at the northern end of the property. The footprint of the new building will extend into what is currently a parking area of the property.
A new street slated to run east to west along the northern portion of the parcel would be constructed under the plans, which would dead-end into a roundabout area that will feature nine loading zones and spaces. Criterion will be providing a total of 64 parking spaces for the project, 22 of which will be located at the Burma Road property.
The remaining parking will be provided at 150 Theodore Conrad Drive, a site just north that is slated to be the second component of Industry Go. Criterion's application says they will provide alternative transportation such as shuttling and shared vehicle usage to those utilizing Cinelease Studios.
The plans call for some new landscaping and a sidewalk along the area where Morris Pesin Drive and Burma Road intersect, which is just a quick walk to Liberty State Park's entrance. Criterion's application is slated to be heard by Jersey City's planning board during their January 5 meeting and if approved, is expected to be fully built-out and occupied by 2022.
Criterion is currently building the 135,000-square-foot Caven Point Studios at a nearby property, which will be the largest filming facility in the state when it opens next year. Activity at properties along Liberty State Park's border has heated up recently, as a 123-room hotel and convention center along Morris Pesin Drive was approved by the planning board last month.
Related: