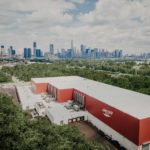 Governor Murphy attended a ceremony to trumpet the 112,000-square-foot facility from The Criterion Group, which has big plans for more production spaces in the area outside of Liberty State Park.
Key Food relocated its corporate office from Staten Island to Matawan, New Jersey, and Ware Malcomb provided interior architecture and design, as well as branding, services for the project.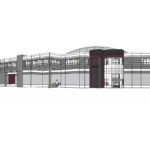 The first of the company's two envisioned filming facilities is slated to feature three soundstages, office space, and create a new east-west road near Liberty State Park.