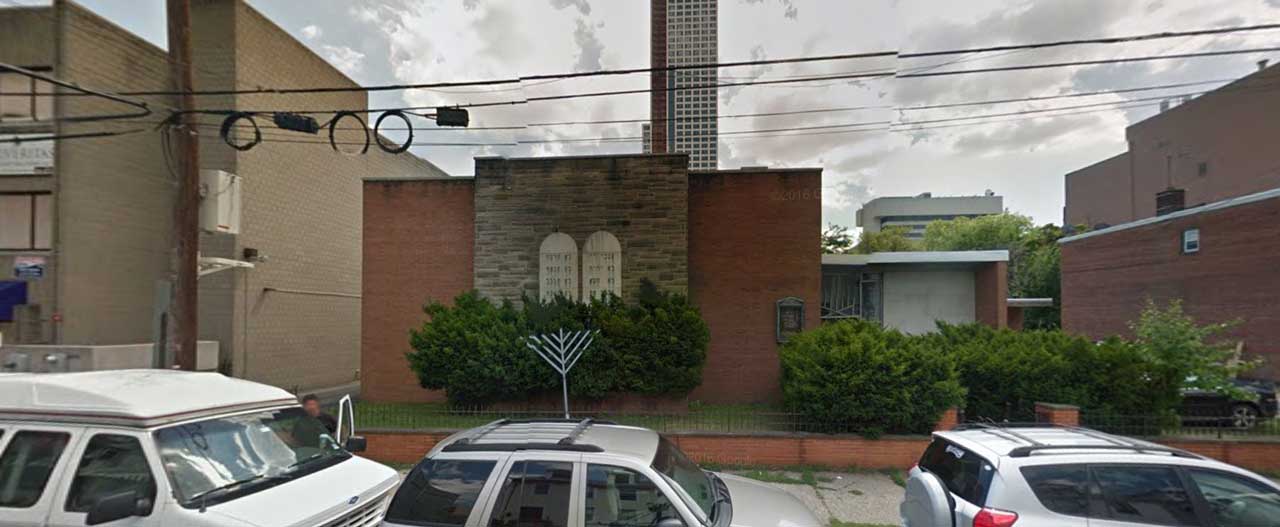 A synagogue in Jersey City's Journal Square neighborhood that sits in the shadow of the first Journal Squared tower will itself be replaced with a high-rise development, though the upcoming building will include space for the Russian Orthodox Jewish temple.
Congregation Sons of Israel, which serves as a branch of Bris Avrohom, has stood for decades at 35 Cottage Street between John F. Kennedy Boulevard and Summit Avenue. However, the small community synagogue is expected to meet the wrecking ball as part of a plan by the Great Neck, Long Island-based Namdar Group. The company proposed three new towers in this mostly residential section of Ward C before the Jersey City Redevelopment Agency (JCRA) in February, including a 25-story building on nearby Van Reipen Avenue and a 20-story development on Cottage Street diagonally across the block from the temple.
Residents and visitors would be able to travel between all three buildings using an outdoor public plaza called the Homestead Walkway, according to JCRA records. The 20-foot-wide pedestrian-only thoroughfare, which is an extension of sorts of Homestead Place, would travel south to north on private property from Van Reipen Avenue and Cottage Street. An ordinance approving its creation, describing the walkway as "a clean, safe and green pedestrian right-of-way with quality finishes and with an assortment of retail, restaurant, cafe, bar, and similar permitted active uses," was approved last year by the city council.
The proposed mixed-use project where Sons of Israel's building currently stands would be 27 stories tall, making it one of the tallest buildings in Journal Square. A legal notice shows that the tower will include 329 residential units along with a preschool, a banquet hall, and two floors of office space. The building's first floor will contain retail space facing the Homestead Walkway and room for the synagogue.
Although the plans for the other two towers have not been heard yet by the Jersey City Zoning Board of Adjustment or the Jersey City Planning Board, the 27-story building's Preliminary and Final Major Site Plan was granted the necessary approvals by the latter board during its meeting on August 14. The application, which was filed by an anonymous firm called 35 Cottage, LLC, included several deviations related to height.
Should it continue to move forward, this three-tower project would be among the largest complexes of its kind in Jersey City, bringing over 700 units and plenty of new PATH riders to a neighborhood that is already one of the centers of the city's increase in development. Whether or not any of the units will be designated as "affordable housing" is not yet clear.