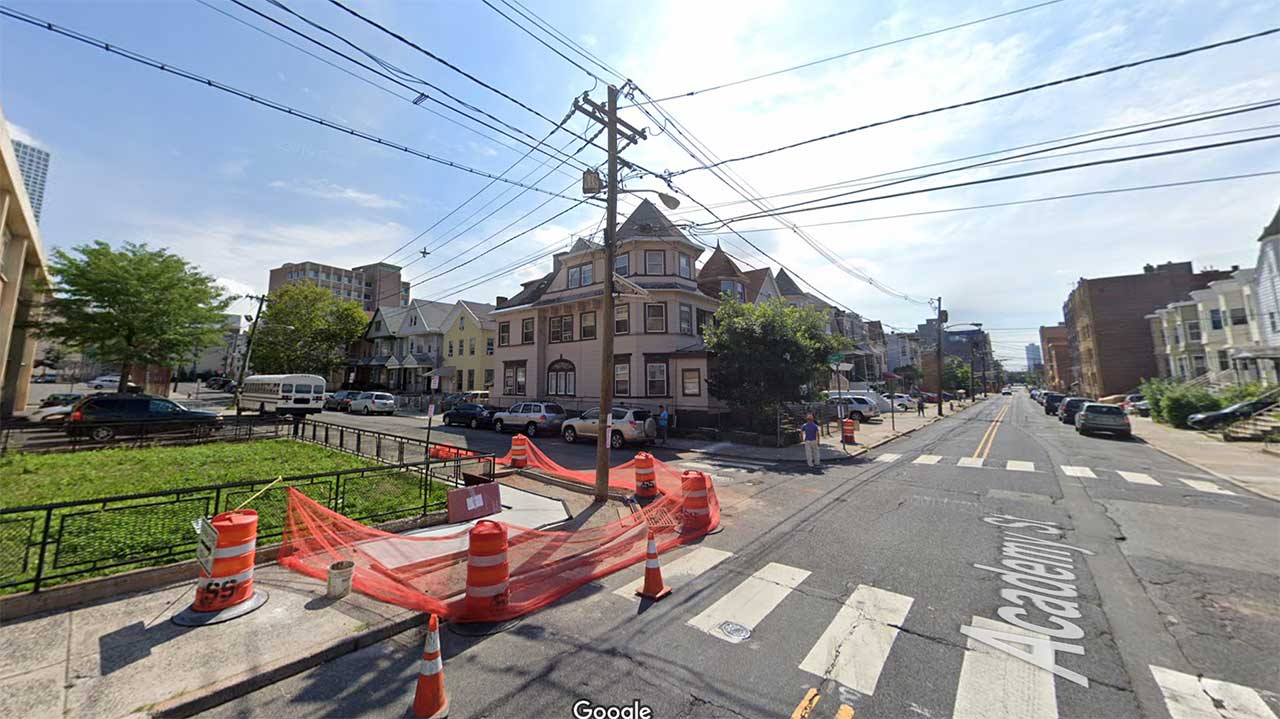 A residential corner located just a few blocks from Journal Square could potentially become home to Jersey City's next hotel.
Gopalji, LLC and DVSRD, LLC are planning to construct a five-story hotel at 248 and 250 Academy Street, both of which fall within the Journal Square 2060 Redevelopment Plan Area. The properties, which are located at the corner of Tuers Avenue, are the subject of a general development application calling for the construction of a hotel with 60 rooms, event space, a lounge, and a roof deck.
The proposed hotel would be 59 feet tall. Site plans from Manhattan-based GRO Architects state that one compact car parking space and 13 bicycle parking spaces would be provided.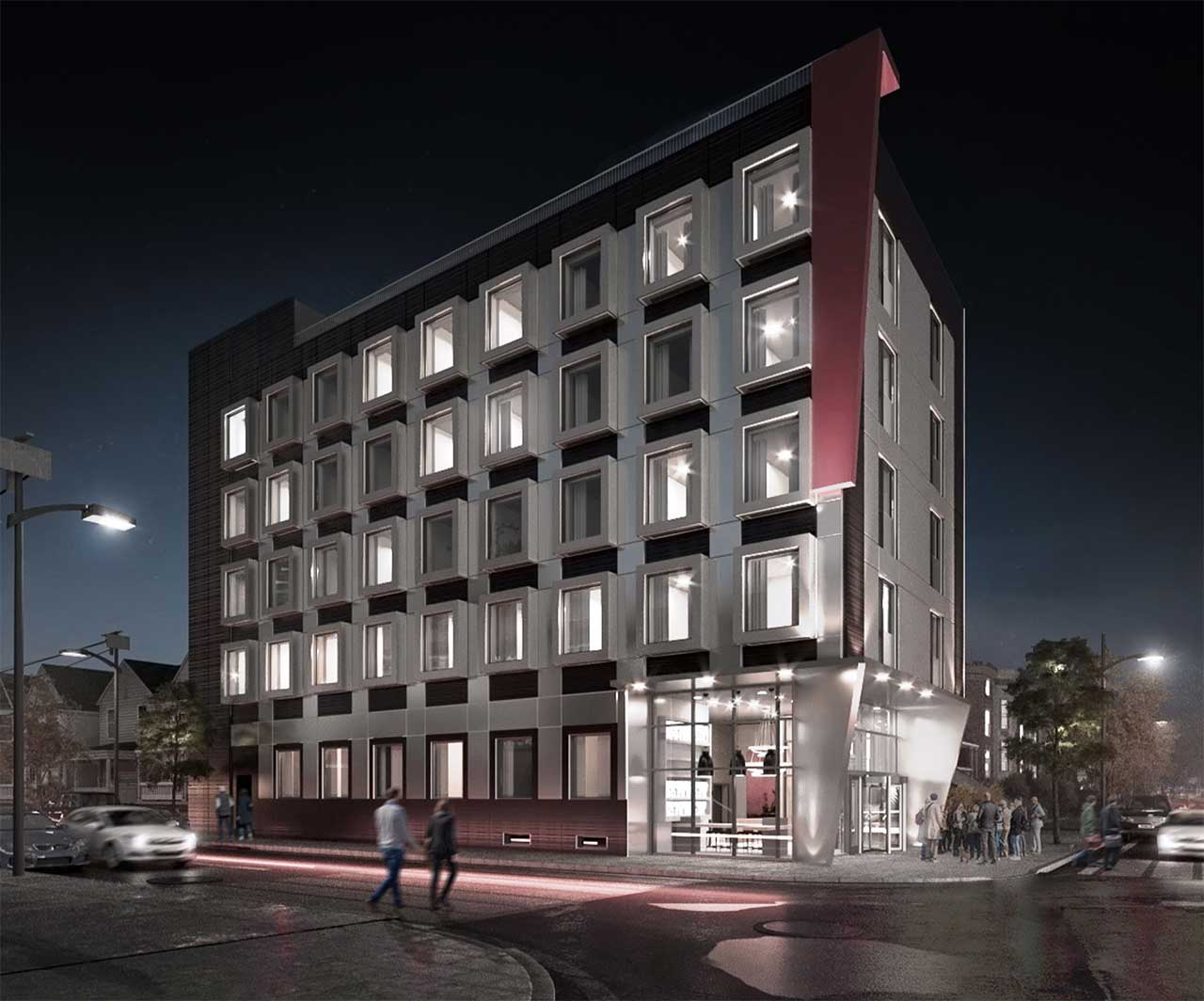 Both tracts have long contained houses, but they are listed as "vacant structures" in the application. The premises are situated across Tuers Avenue from P.S. 11, the Martin Luther King, Jr. School.
The application associates the LLCs with a house in Edison Township. Municipal tax filings show that 248 Academy Street is owned by Divyesh Mehta while 250 Academy Street is owned by Anantrai, Snehalata, and Divyesh Mehta, all of whom are associated with the same address in Edison Township. Divyesh Mehta is listed as the client in the site plans from GRO Architects.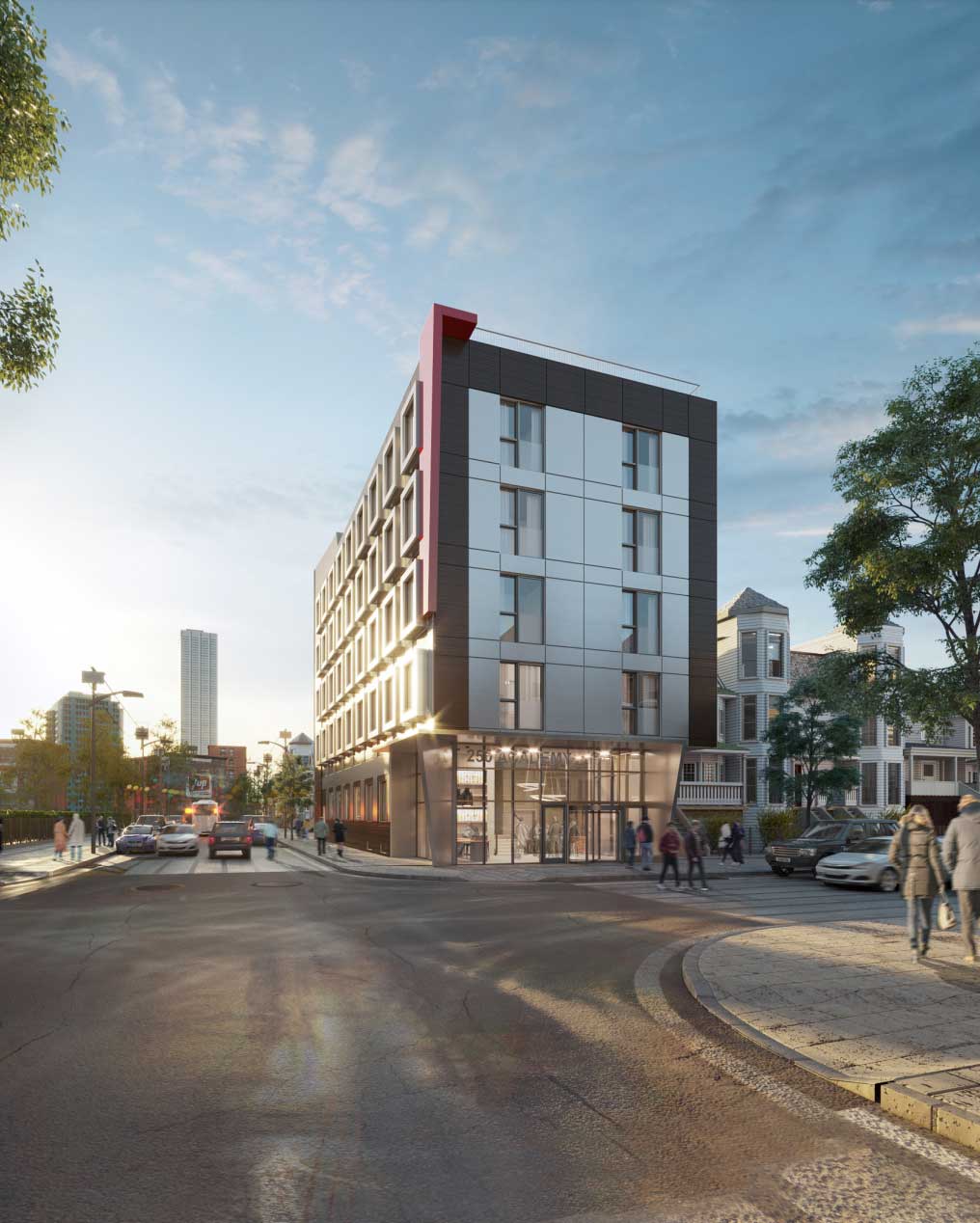 The Jersey City Planning Board is scheduled to hear the developers' application for Preliminary and Final Major Site Plan approval with deviations during its virtual meeting on Tuesday, June 23. The meeting is expected to take place over Zoom beginning at 5:30 p.m.
Note to readers: The dates that applications are scheduled to be heard by the Jersey City Planning Board and other commissions are subject to change.
Related: