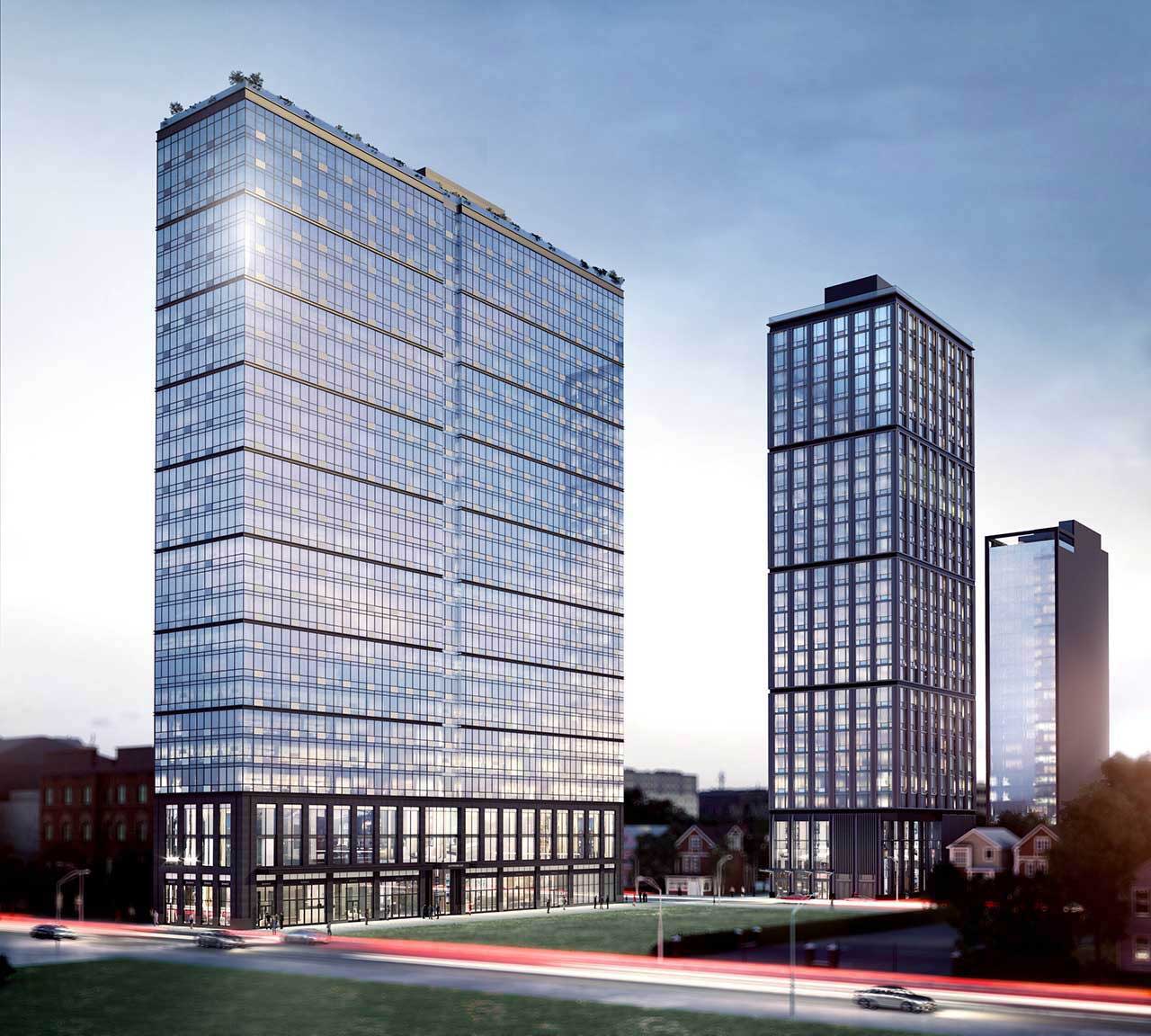 The Journal Square construction boom has ramped up amid warmer temperatures as two sky-high developments have risen to prominence and the initial portion of a new pedestrian-only street has opened to the public.
Long Island-based Namdar Group has bet big on Jersey City in recent years. We broke the news two years ago about an ambitious six tower plan for various properties the company owns along Pavonia Avenue, Cottage Street, and Van Reipen Avenue.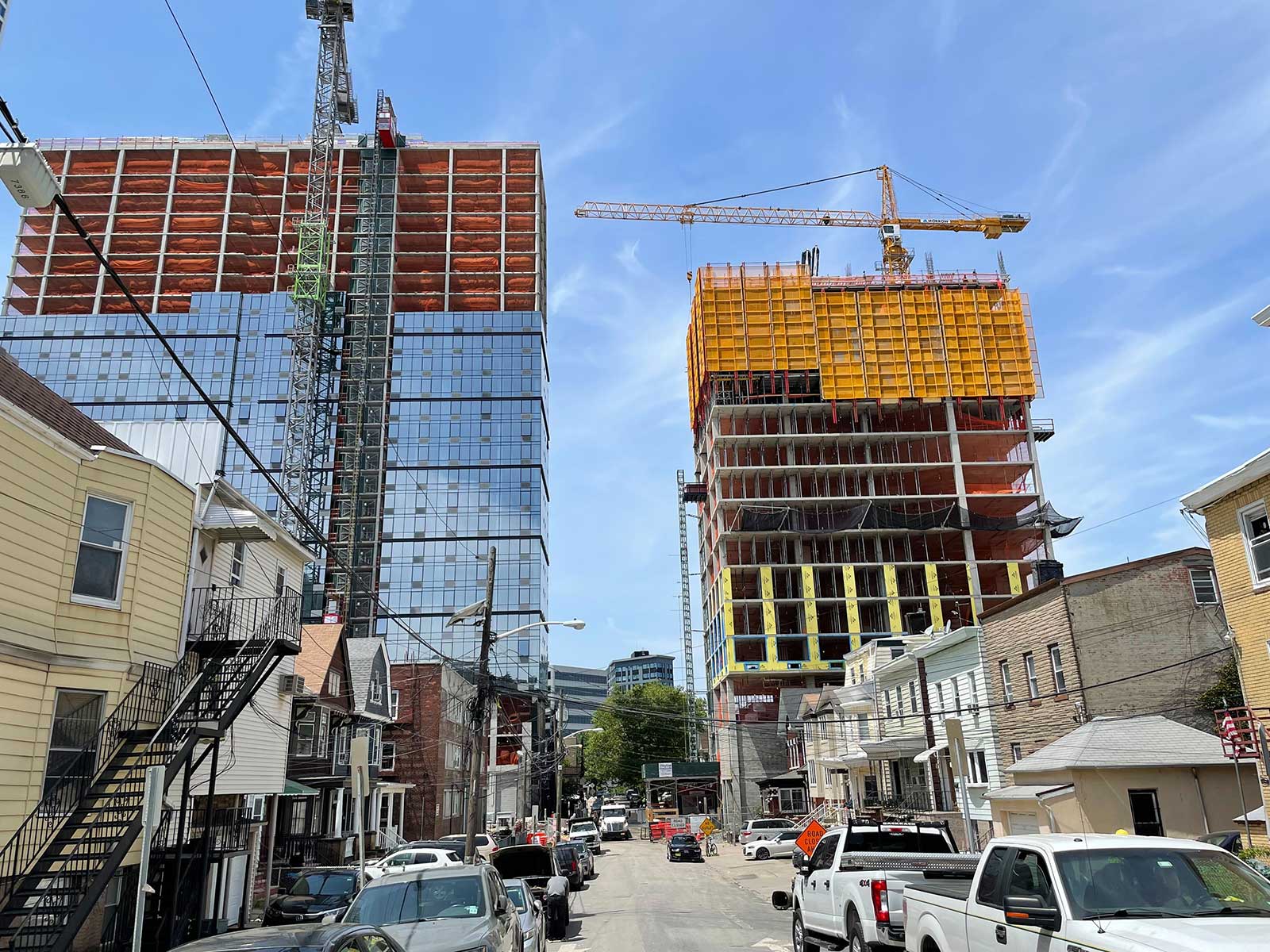 All of the company's Jersey City developments have thus far been designed by C3D Architecture and the first building at 26 Cottage Street is now complete. Branded as cmpnd, the 20-story development sports a Clo Coffee Company outpost on the ground floor and fronts the first stretch of what will become the Homestead Place Pedestrian Plaza.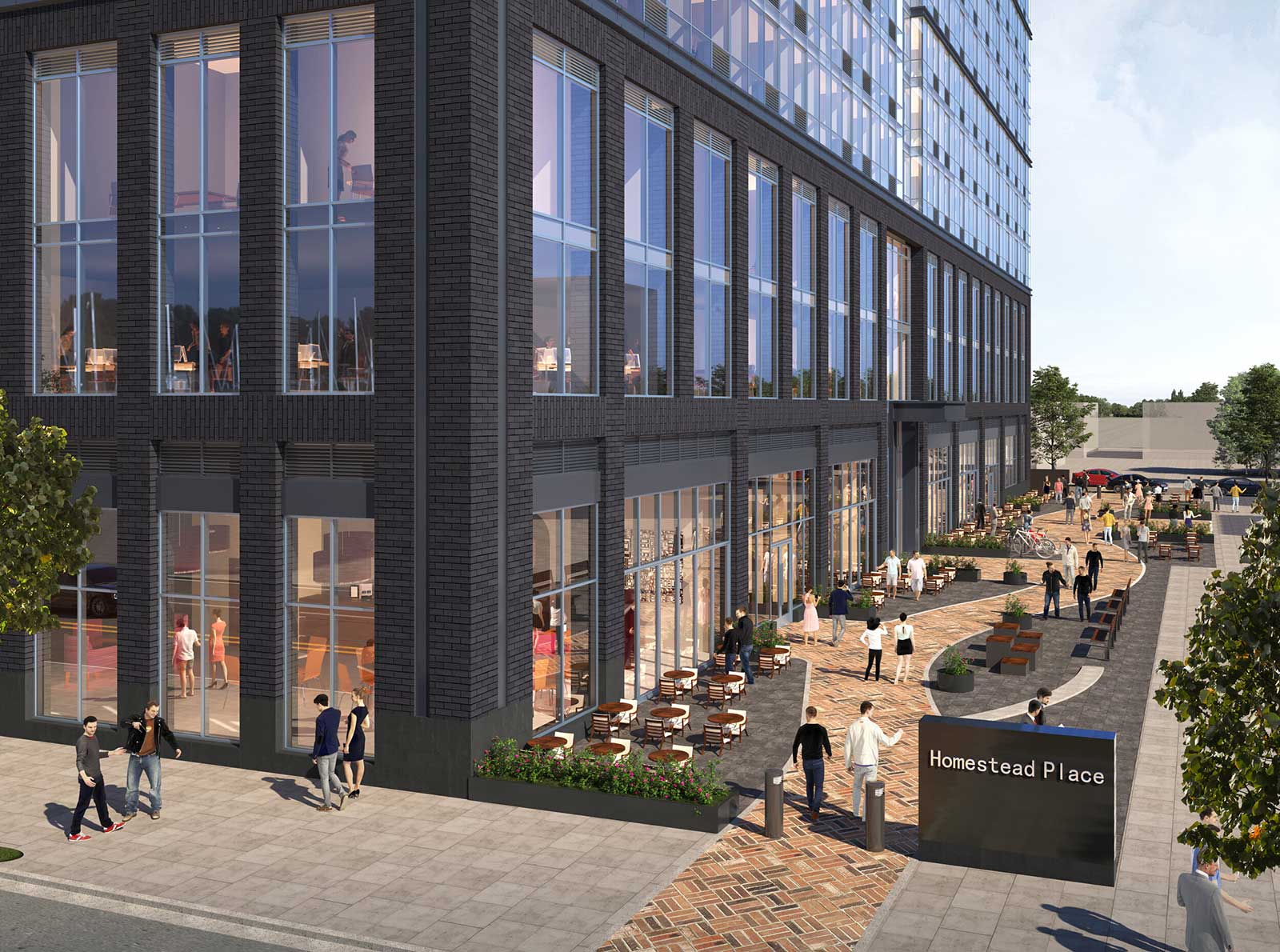 The completed section of the plaza is the northernmost portion, and a temporary dog run has been built along the block. Namdar Group has two other developments nearby under construction that will see the extension of the plaza to Pavonia Avenue, just across the street from Journal Square's PATH station.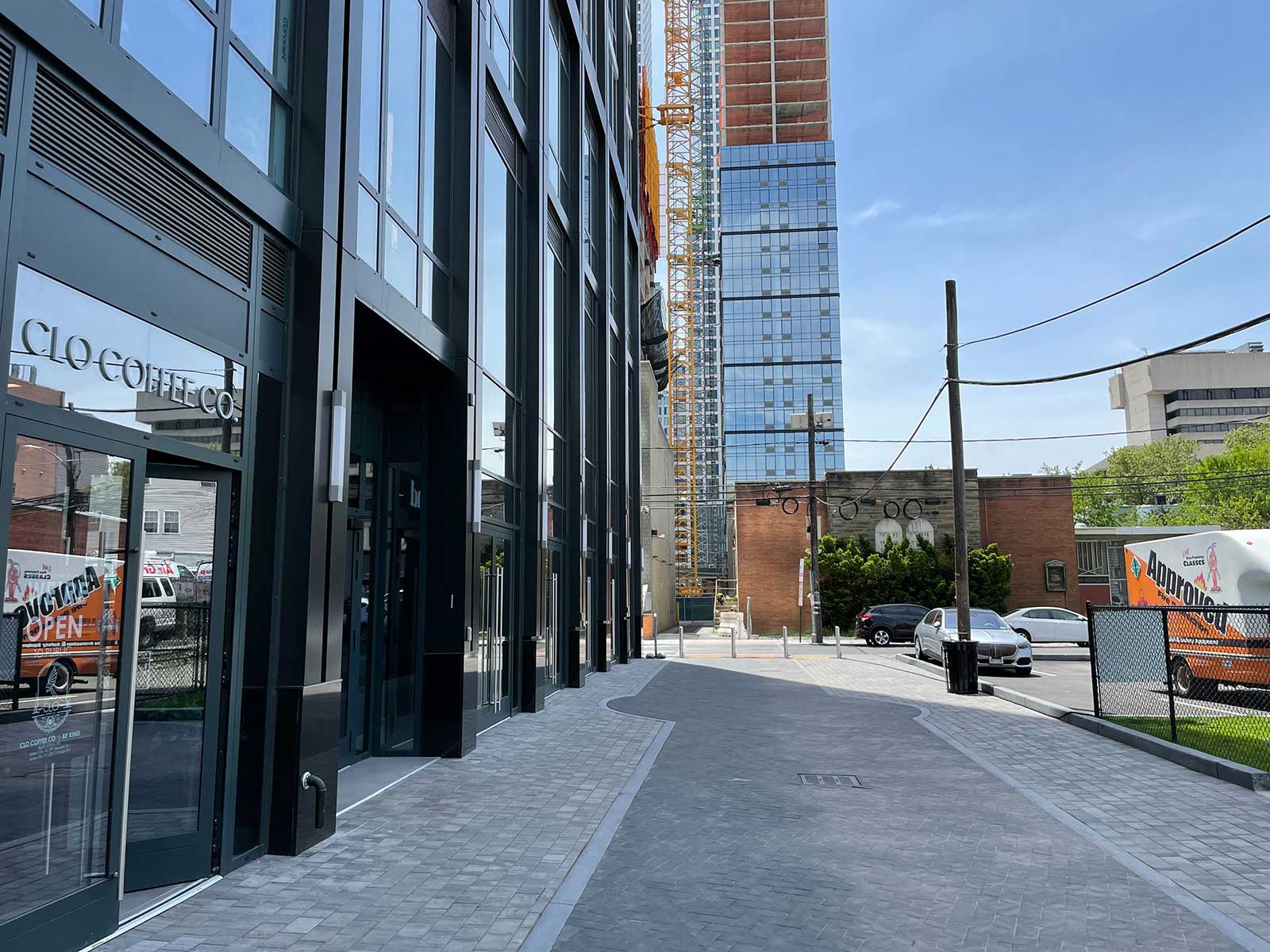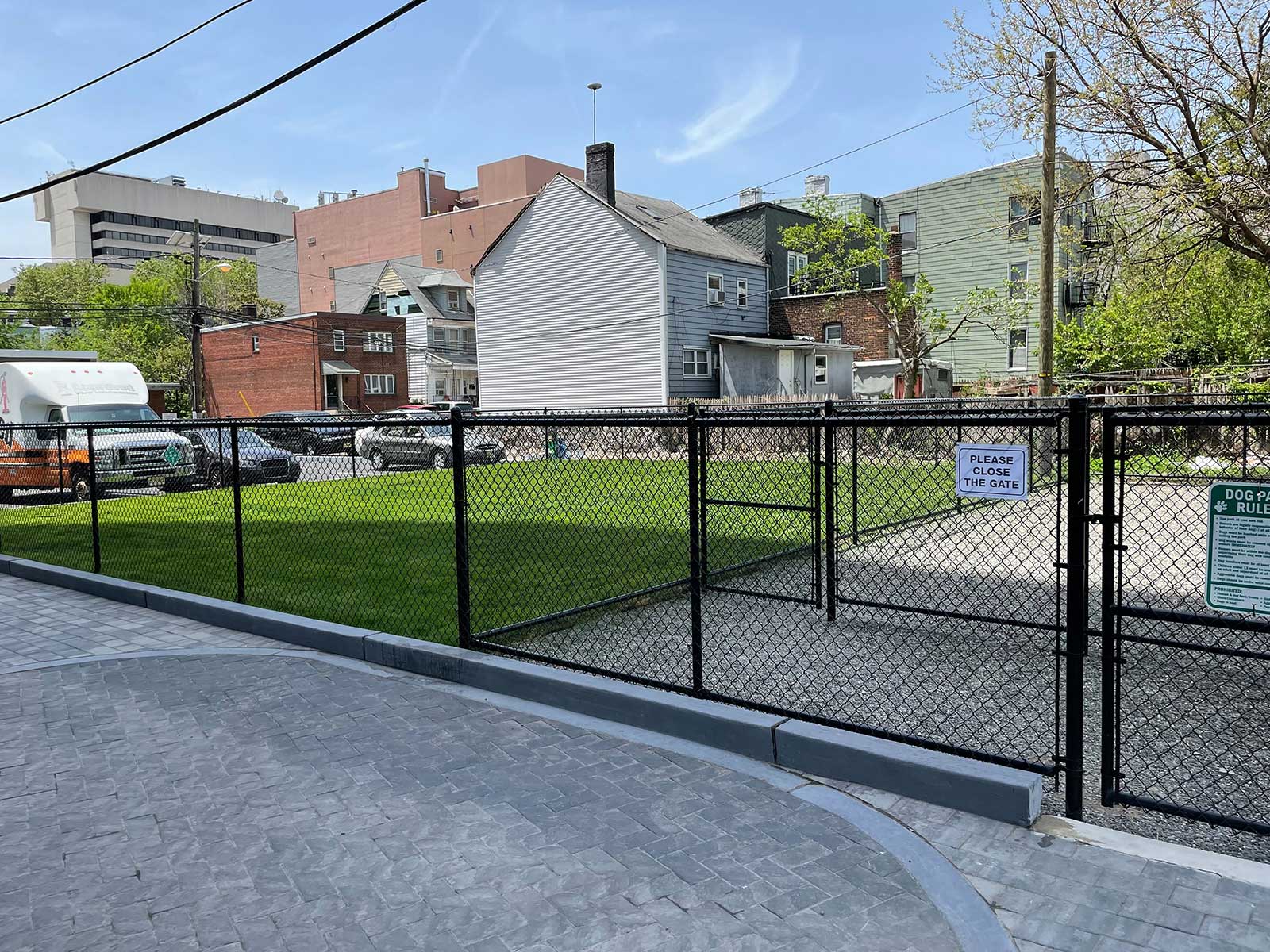 The first tower, at 26 Van Reipen Avenue, is rising 26 stories and will include 235 units plus retail space on the first and second floors. A second 376-unit high-rise at 618 Pavonia Avenue is topped out at 27 stories and will include 5,500-square feet of street-level retail plus large office spaces on the second, third and fourth floors.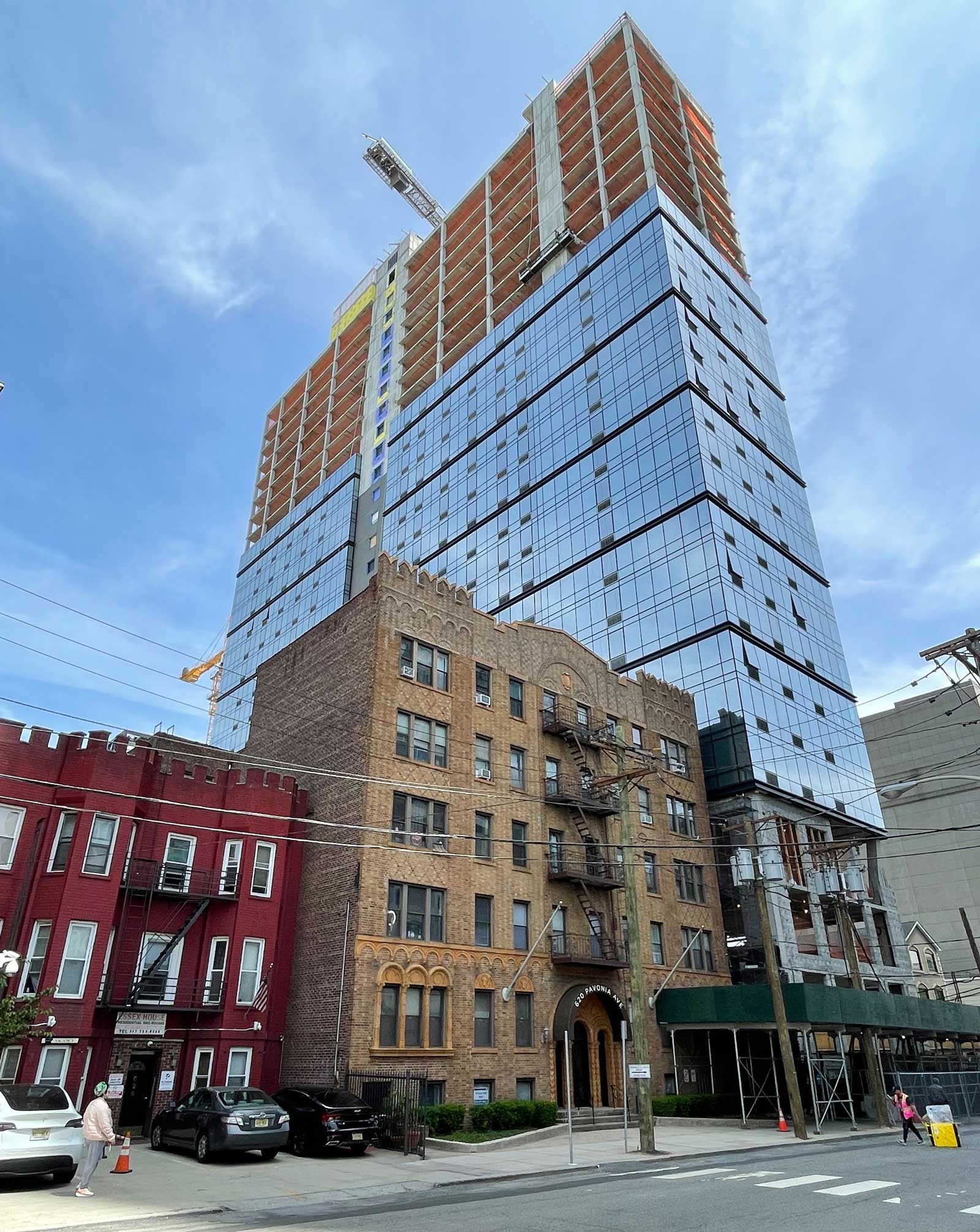 Both towers will be sporting a sleek glass-heavy look, with 618 Pavonia's façade already about two-thirds installed. The two buildings combined will be adding 611 apartments to a block that is hoping to become a shopping and dining destination for the neighborhood.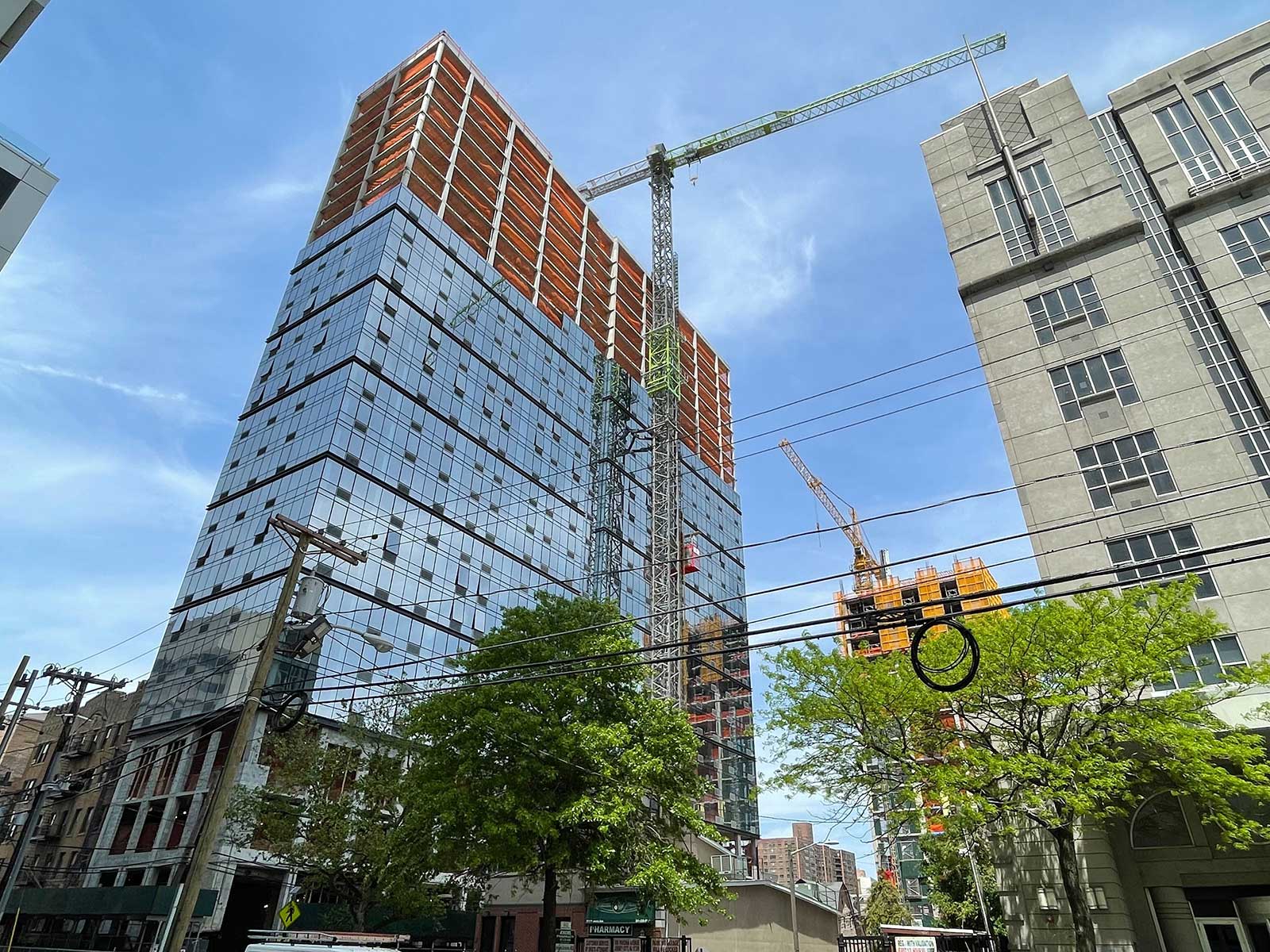 The next portion of Namdar Group's effort looks to rise at 35 Cottage Street, currently home to the Congregation Sons of Israel synagogue. The new 576-unit tower would include space for the temple and connect the completed section of Homestead Plaza to the portion currently under construction.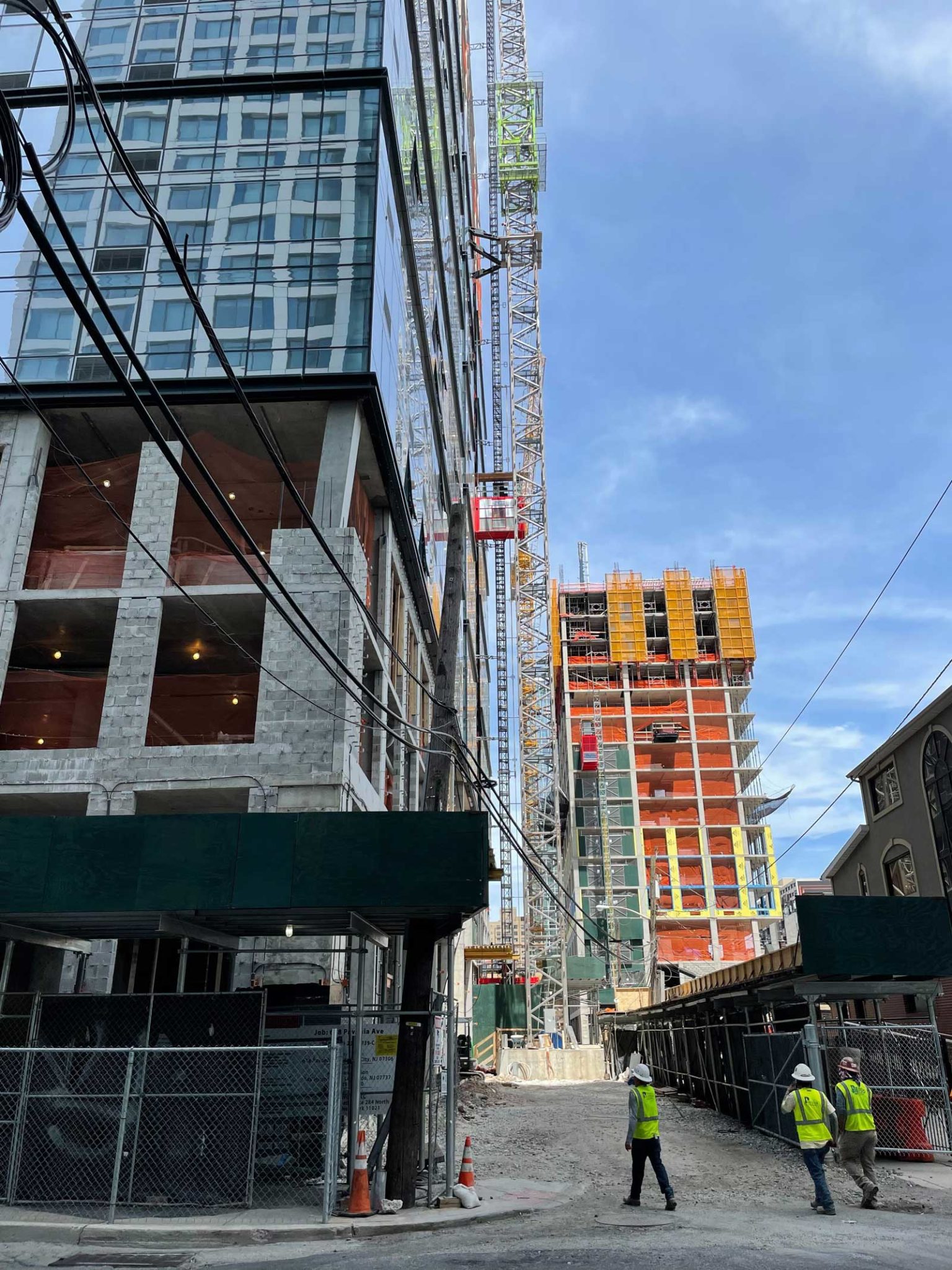 Namdar Group has submitted an application for the 35 Cottage Street property to Jersey City's planning board, but a hearing date for the proposal has yet to emerge.