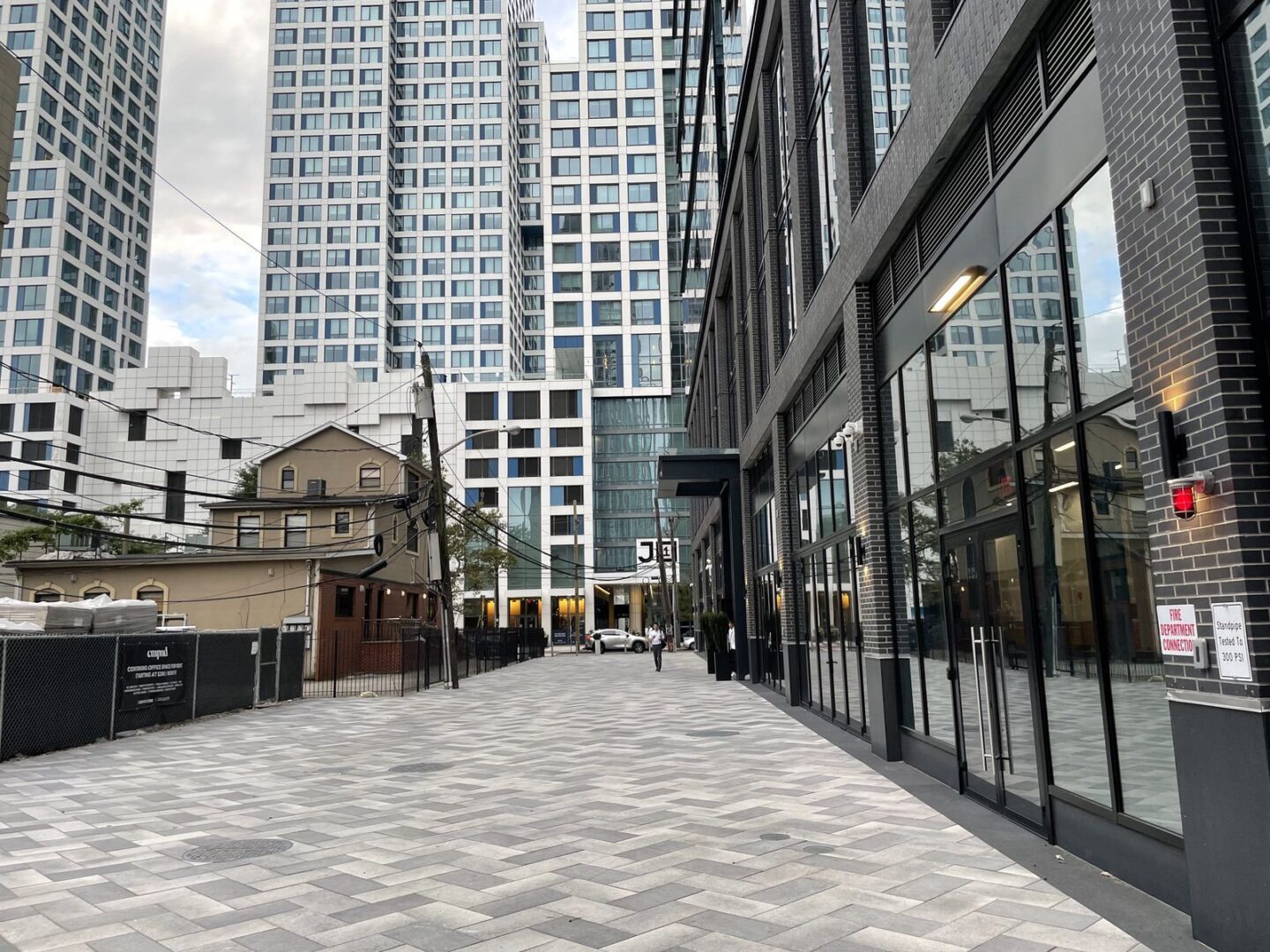 Earlier this month, a new stretch of the Homestead Place Pedestrian Plaza opened in the Journal Square neighborhood. The former vehicle roadway, across the street from the area's PATH station, is being converted into a pedestrian space by Long Island's Namdar Group via a major redevelopment effort.
While the Newark Avenue Pedestrian Plaza has gotten much of the attention in recent years, this car-free zone on Jersey City's western half is starting to come together after years of planning.
The Homestead Place revamp first emerged in 2019 via a six-tower plan called CMPND that includes high-rises and co-working spaces clustered around the plaza. The first portion opened last year and includes a dog run on the block between Cottage Street and Newark Avenue.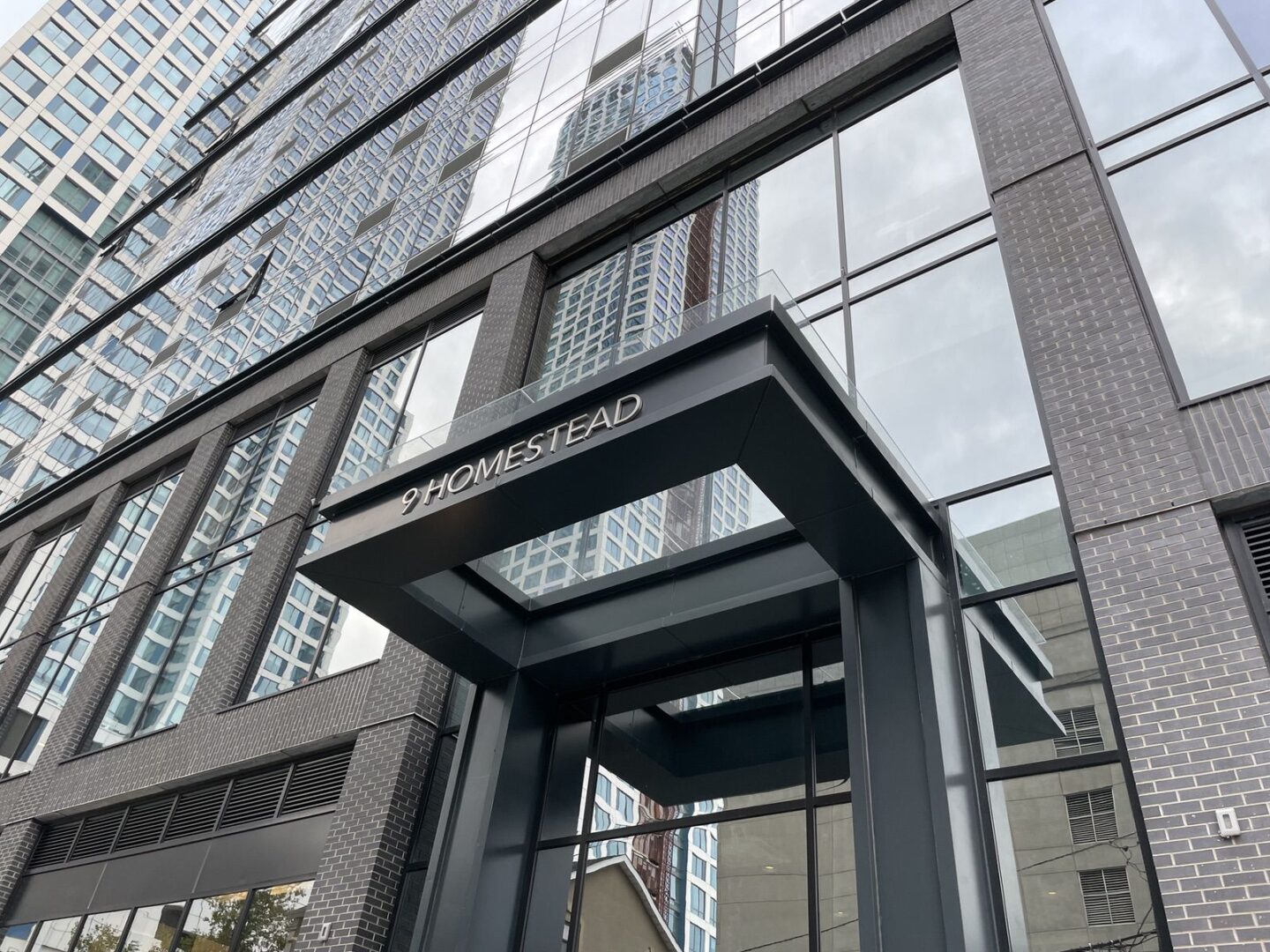 The latest building in Namdar's plans is nearing the finish line at 9 Homestead Place. The plaza portion of the project between Pavonia Avenue and Van Reipen Street is now complete and a third tower at 26 Van Reipen Street will connect the two completed portions of the plaza into a three-block stretch of carless walkway.
Namdar obtained a bridge loan to complete the work earlier this summer and envisions a lively streetscape along the stretch. All the company's planned, approved, or built developments along the plaza include retail space on the ground floor, and Clo Coffee Company has already opened inside the 28 Cottage Street building.
Namdar Group's complete vision of stores and restaurants along the stretch will surely take several years to pan out, but locals can anticipate taking a stroll down the finished plaza by next year.