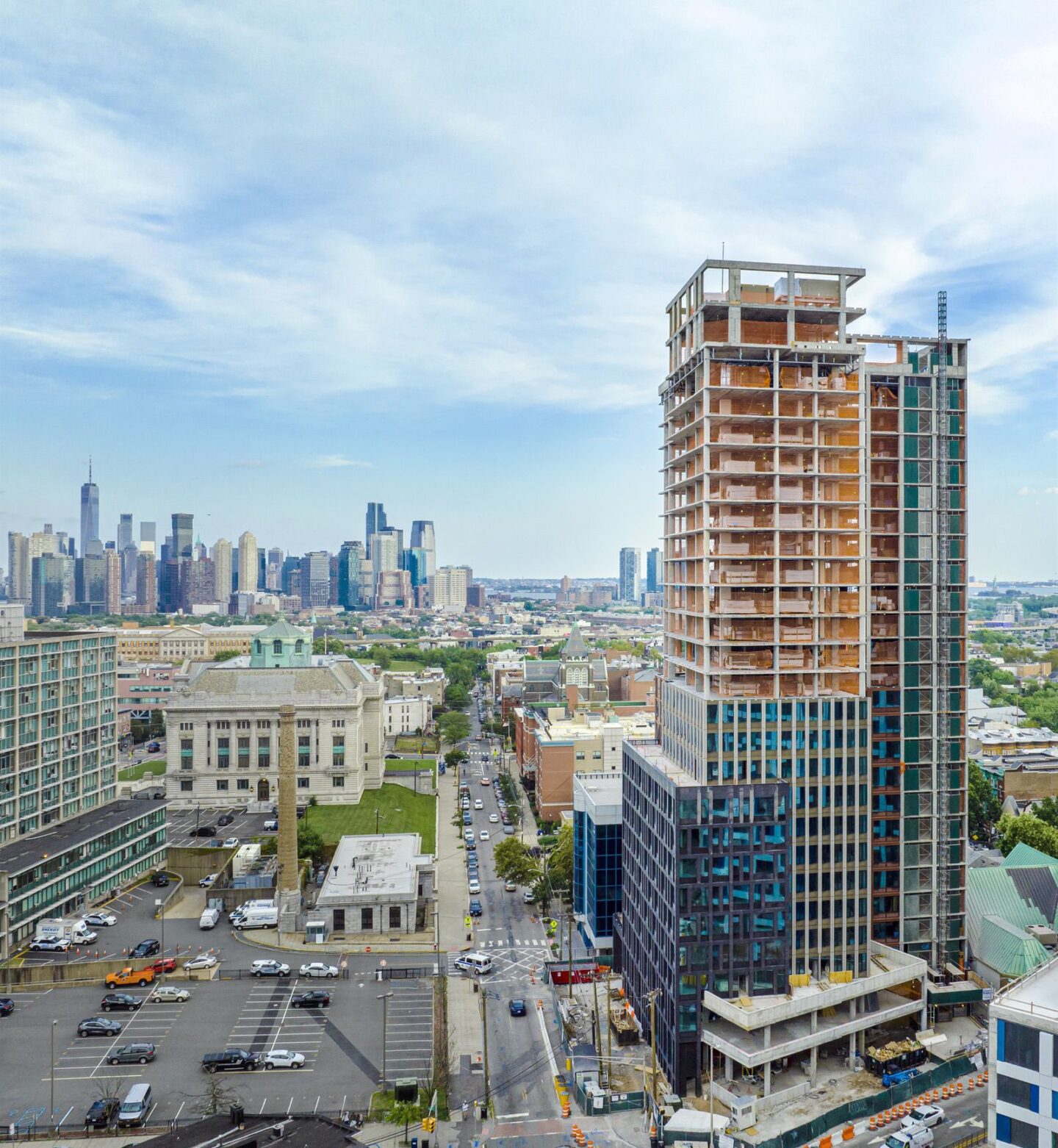 Urby has expanded to several major metropolitan areas and is increasing their footprint in Jersey City via a topped-out tower that is starting to take shape near the Journal Square PATH station.
Jersey Digs first reported on Urby's Journal Square project over four years ago. The endeavor, a partnership between Ironstate, Panepinto Properties, and Kimmel LLC, looked to build a 25-story tower on the site of a former parking lot that focused on community amenities.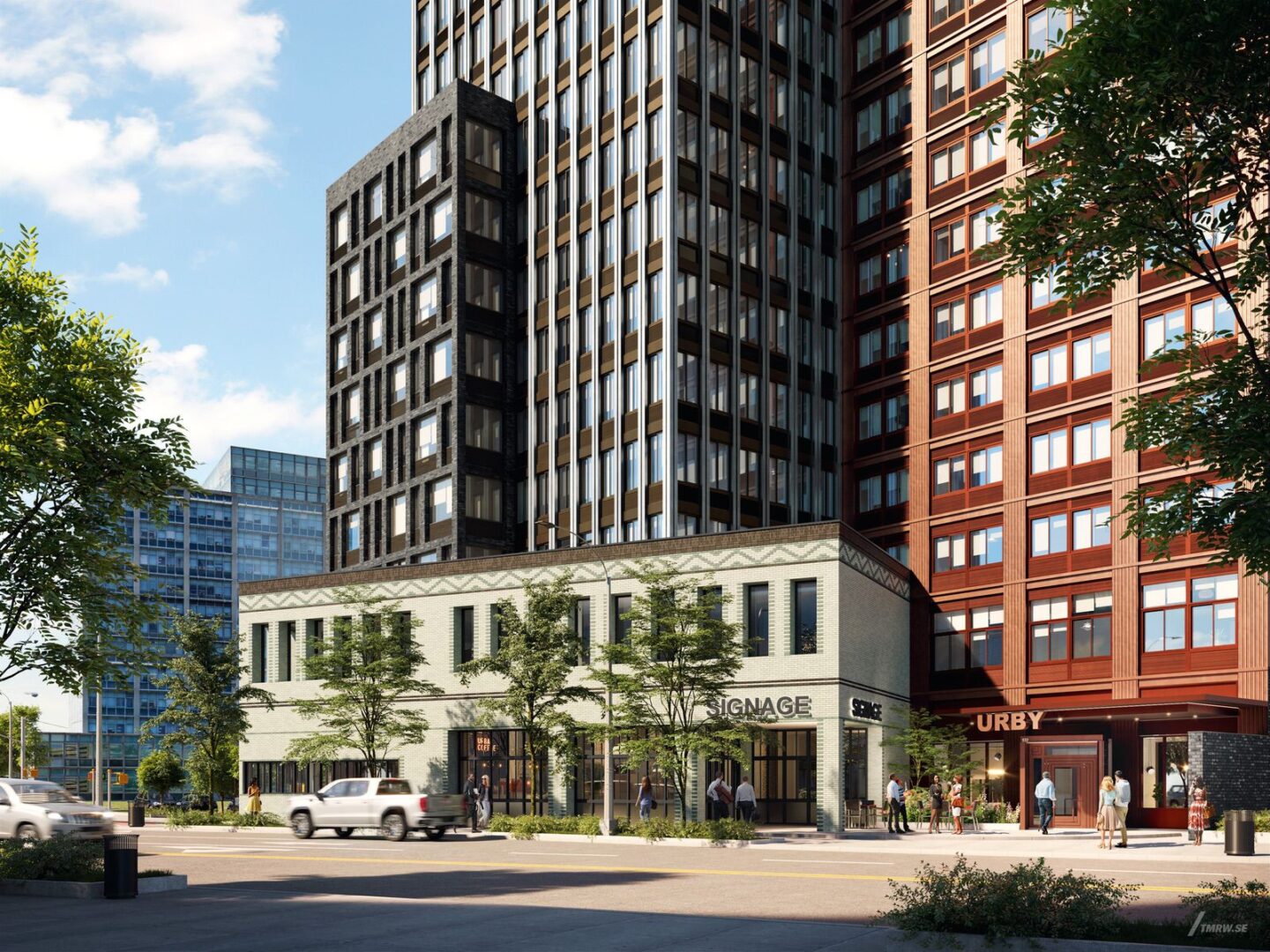 Exterior façade work is well underway on Journal Square Urby, which will feature a mix of studio, one-, two- and three-bedroom units with large windows and nine-foot ceilings. Perks at the building will include a state-of-the-art fitness center, yoga studio, large outdoor swimming pool, barbeque and grilling stations, and rooftop resident lounge.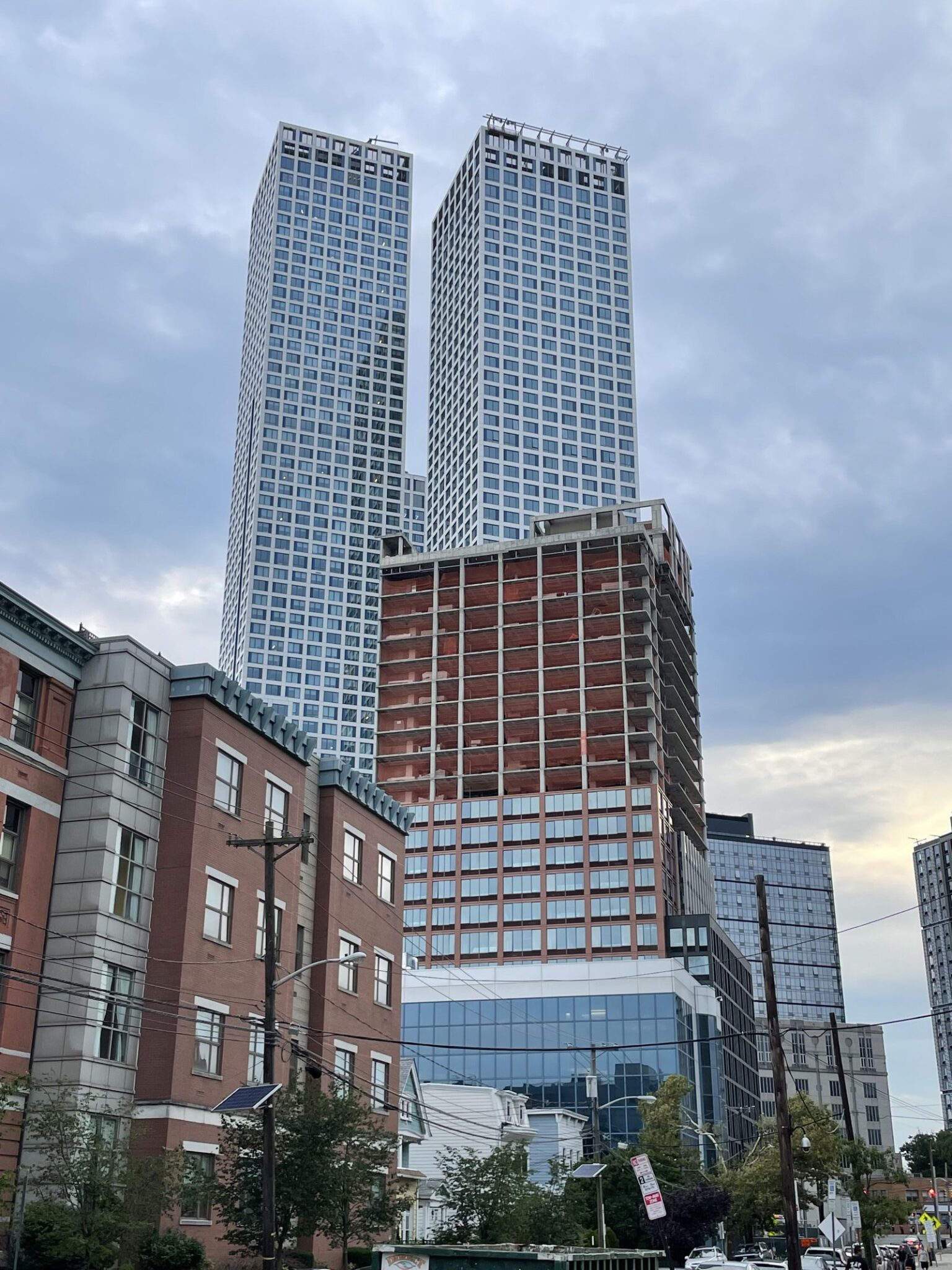 The project had been in limbo as recently as two years ago and was scaled back a bit following the COVID-19 pandemic. The development has nonetheless been under construction for over a year and secured an $88 million construction loan last summer.
Madison-based HLW International is serving as the Executive Architect on the development, while the award-winning Dutch firm Concrete is working on the project's design. Journal Square's spin on Urby will include 317 units and a 3,000-square-foot café on the ground floor that will be open to the public.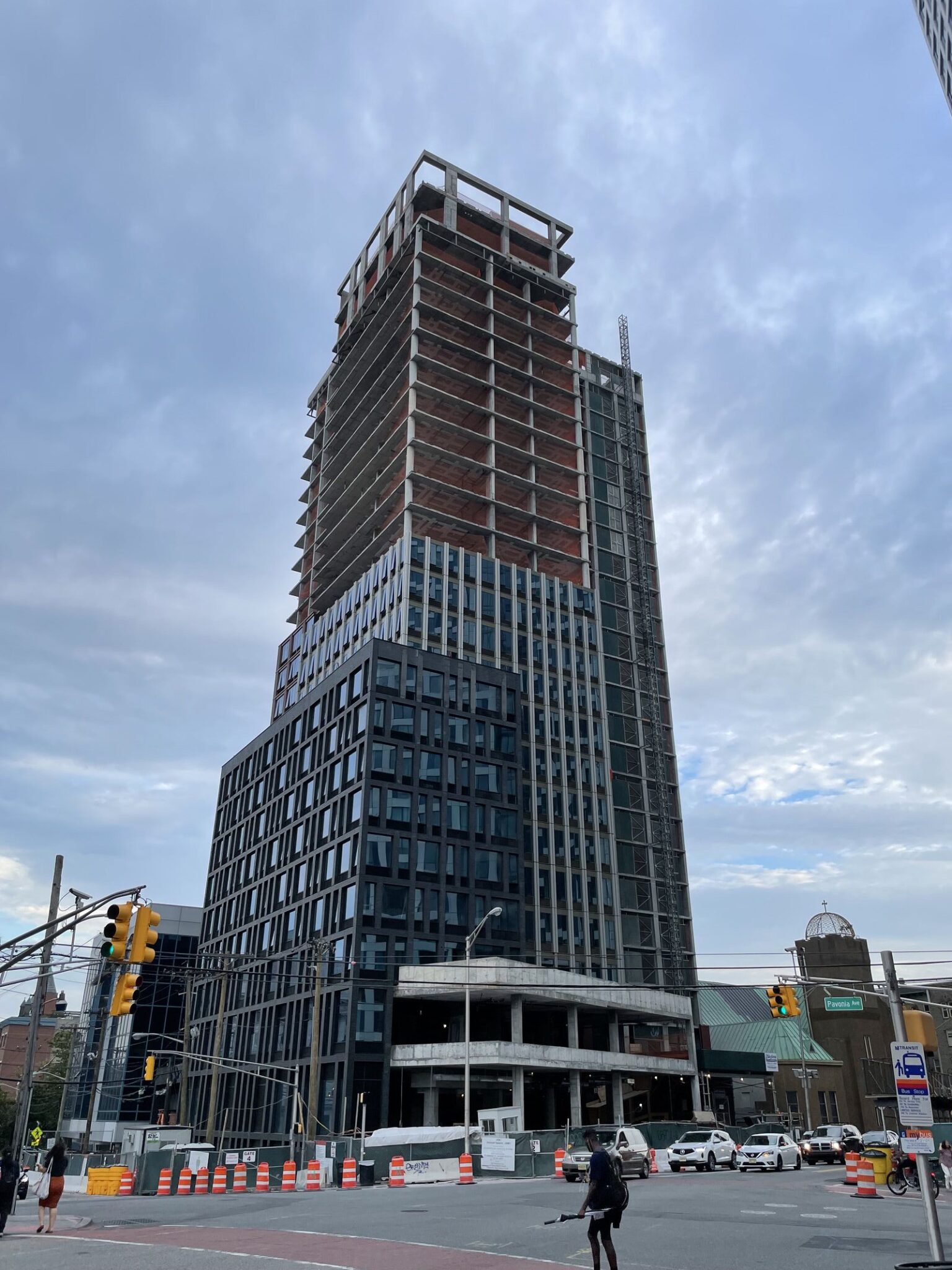 Since launching in 2016 with a development on Staten Island, Urby has expanded their concept into the Garden State with complexes in Downtown Jersey City, Harrison, and their recently launched Newark project.
The brand is set to expand into Dallas, Miami, Philadelphia, and Washington D.C. in the upcoming months, with developments under construction in all those cities.
On a more local level, Ironstate won approvals last year for two additional towers within their Downtown Jersey City endeavor. That undertaking will expand the current 69-story tower with two more high-rises set to include 1,606 residences, including some that will be designated as "hotel" units.
Despite the approvals and new renderings that emerged last summer, work has yet to begin at that long-delayed project.