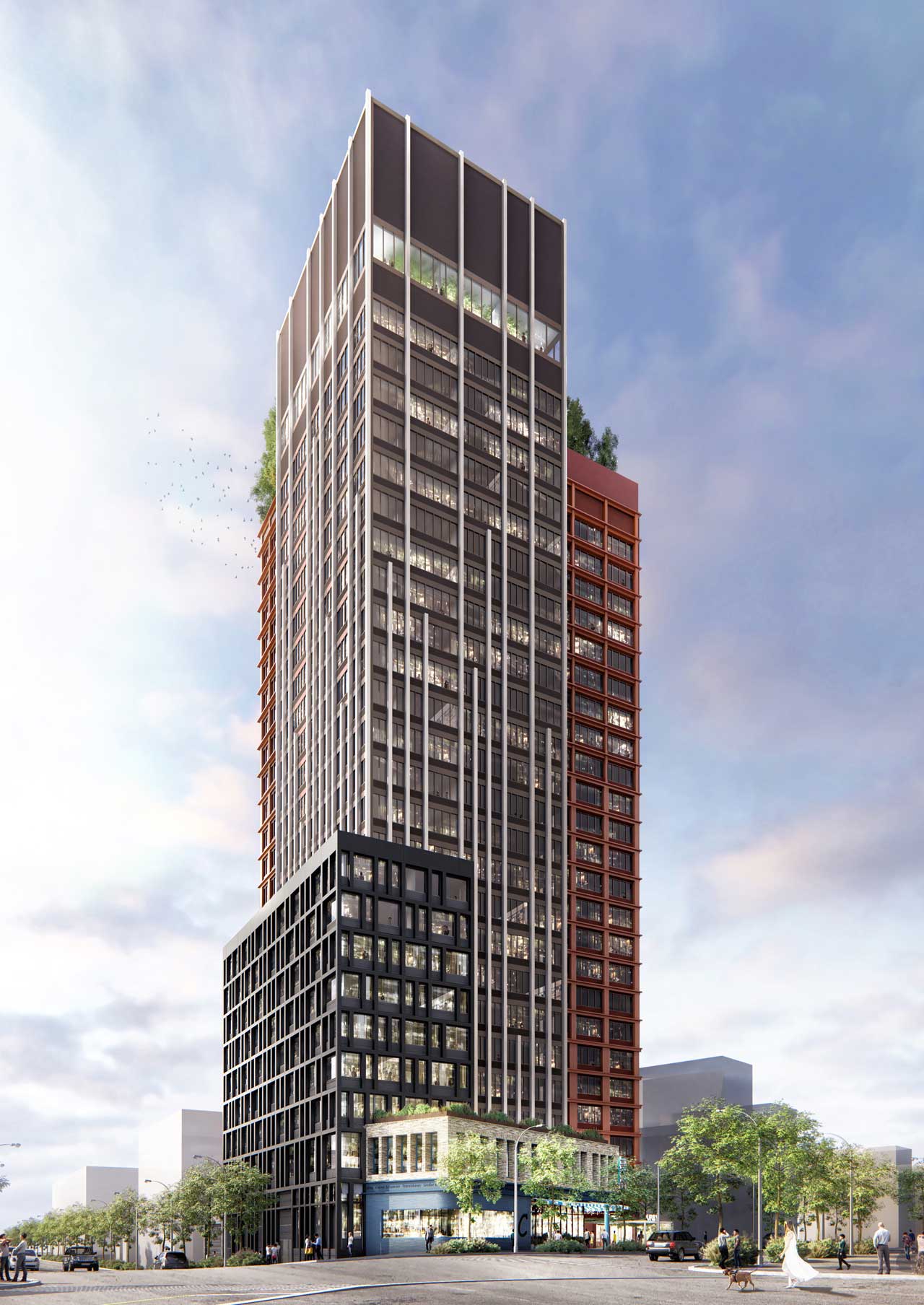 The company behind one of Journal Square's prominent delayed projects has indicated that they still plan to construct a new high-rise near the neighborhood's PATH station but with fewer units than originally envisioned.
Back in October 2019, Jersey Digs broke the news about plans for Journal Square Urby. Set to rise on five parking lots at 571-577 Pavonia Avenue, the development was a partnership between Ironstate, Panepinto Properties, and Kimmel LLC.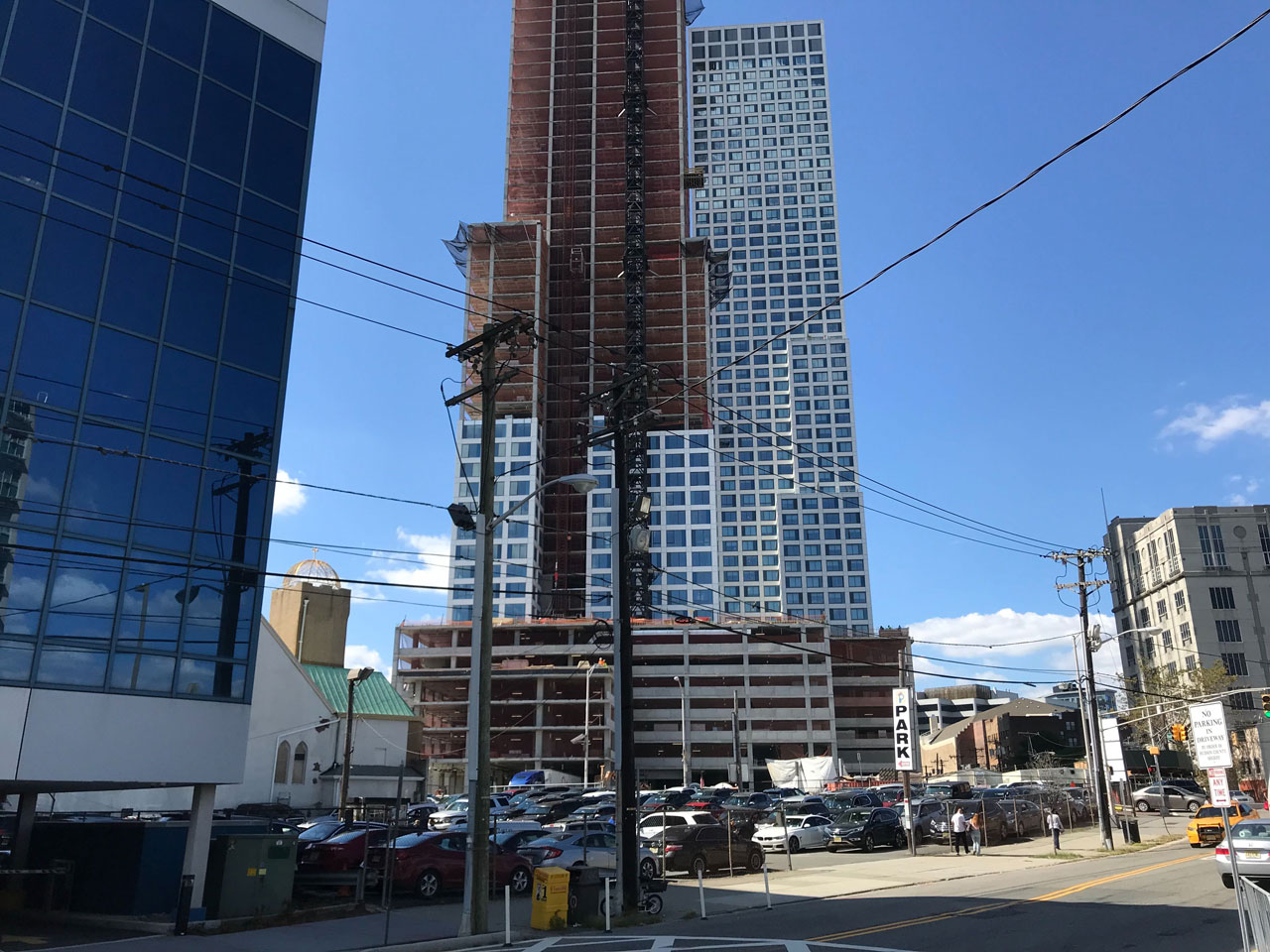 Ironstate planned to break ground on the 25-story development during 2020's third quarter, but the COVID-19 pandemic put those intentions on hold. News on the project has been scarce since, but Ironstate submitted an application earlier this month seeking some administrative amendments from the previously approved plan.
The changes would keep the highest point of Journal Square Urby at 265 feet while lowering the unit count to 317 apartments from the original plan's 340. The new breakdown of the changes would equate to 113 studios, 121 one-bedrooms, 68 two-bedrooms, and 15 three-bedroom units. No affordable housing was included in the original plan and none has been added to the latest version.
The application also looks to make some façade changes and reconfigure the tower's cellar to add more bicycle parking spaces. Besides shifting an eastern foundation wall about two feet, much of the plan remains the same and Madison-based HLW International is still serving as the Executive Architect.
Journal Square Urby is set to feature a 2,607-square-foot café space fronting Summit Avenue plus about 1,349 square feet of office space meant for a leasing facility. Amenities at the development include a second-floor gym facility with an attached yoga studio and a sprawling roof deck featuring a pool, dog run, an indoor space sporting a communal kitchen, and a landscaped patio area.
The news is the latest turn in the rollercoaster ride that is Urby, whose most prominent development is a 69-story tower on Greene Street in Downtown Jersey City. Two other towers are planned for the adjacent lot but have yet to materialize and another Urby development that was proposed near Hudson County Community College was cancelled earlier this year.
On the flip side, construction is well underway at the concept's first Newark project and Hoboken's planning board recently approved an Urby development along Observer Highway near the city's southern border.
Jersey City's planning board has not set a date to hear the amendments for the Journal Square Urby development, but the changes requested by Ironstate are a clear indicator that the project is still moving forward.