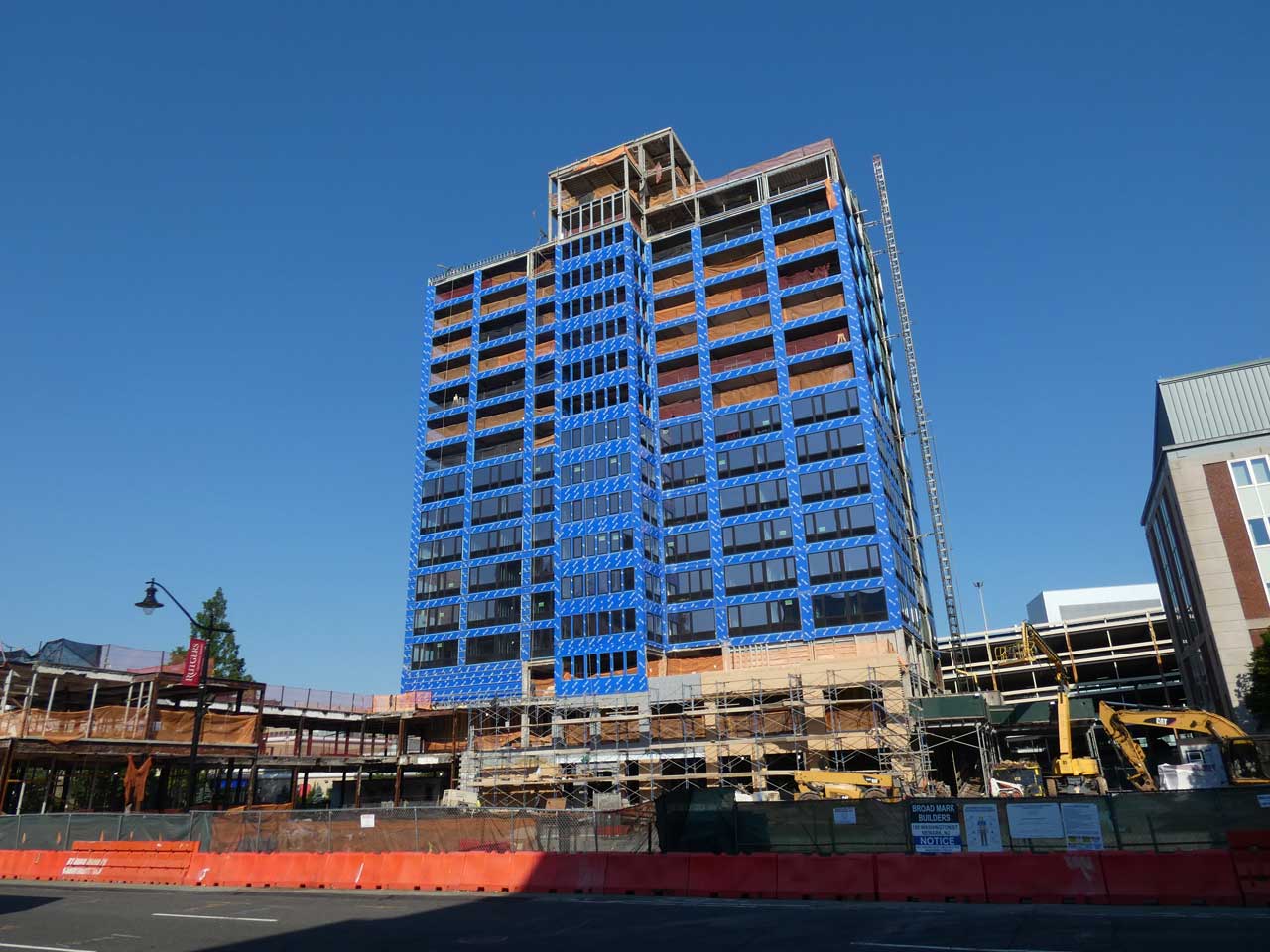 Part of Newark's skyline has had a different appearance recently as construction has continued on one of the city's largest ongoing development projects.
Construction at 155 Washington Street is visible from areas throughout Downtown Newark as crews work to turn an 18-story building into the Newark Urby development.
Jersey Digs has been following the plans for this project since March 2018 when the Newark Central Planning Board was first scheduled to hear a plan by 155 Washington Street Urban Renewal.
At the time, the proposal called for bringing around 225 residential units, retail space, and 4,000 square feet of institutional space to the structure and building a 29-unit building next door.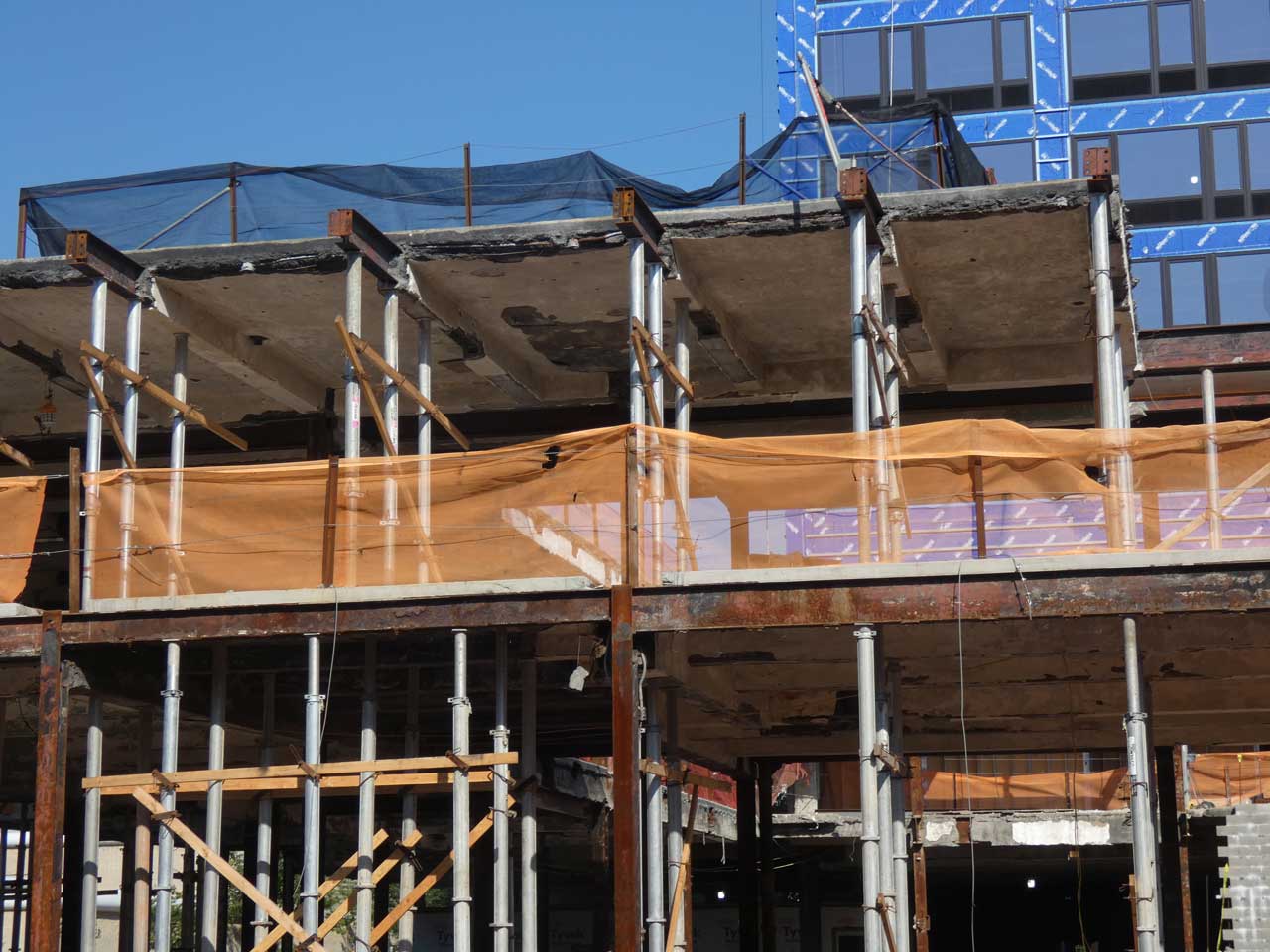 The number of residential units that this project is expected to consist of has fluctuated slightly over the last few years, but the website of L+M Development Partners currently describes plans for "249 market-rate residences ranging from studios to three bedrooms."
The website also states that a 4,000-square-foot Rutgers University-Newark welcome center, a courtyard, a rooftop deck, a gym, a music room, and around 4,000 square feet of retail space with a cafe are all envisioned.
The construction at 155 Washington Street has made the 18-story building barely recognizable from its previous appearance. The edifice was once used for parking and was owned by Rutgers University in more recent years.
Initially, the university was expected to lease 155 Washington Street to the developer while maintaining ownership of the premises. However, the Rutgers University Board of Governors approved a resolution in June 2019 that authorized the sale of the property for $9.2 million. Construction began later that year.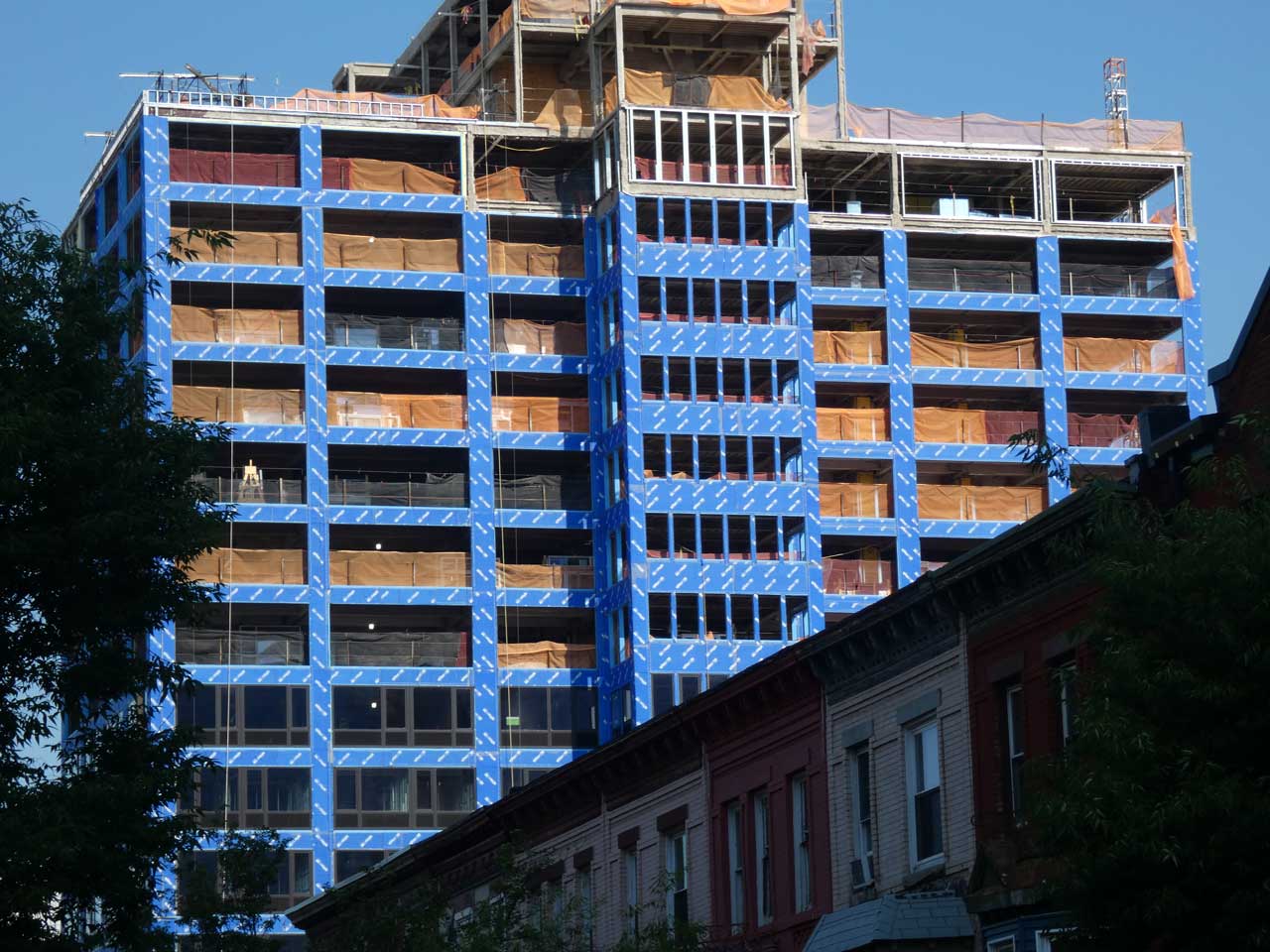 Work is expected to be completed in 2022, according to L+M's website. This will be the first Urby development in New Jersey outside of Hudson County.
Although the nearby Rutgers-Newark Honors Living-Learning Community development has been completed and significant progress has been made on Newark Urby, several other notable projects in the city have barely advanced. For instance, major construction has yet to begin on the Vibe tower or the 26-story building at 56 Park Place.