Roughly a year after a former bank property in Downtown Jersey City was sold for more than $5 million, the company that bought the premises has revealed what it intends to bring to the site.
Landmark Developers is planning a hotel called "The Albion" along with a Felina Restaurant location at 201 Newark Avenue, a parcel located at the corner of Jersey Avenue.
Newly released renderings show that the company is seeking to complete an adaptive reuse of the old Capital One and Trust Company of New Jersey building in order to facilitate the development of the restaurant. The firm would also conduct several stories worth of new construction around and on top of the longstanding edifice to complete the entire hotel project.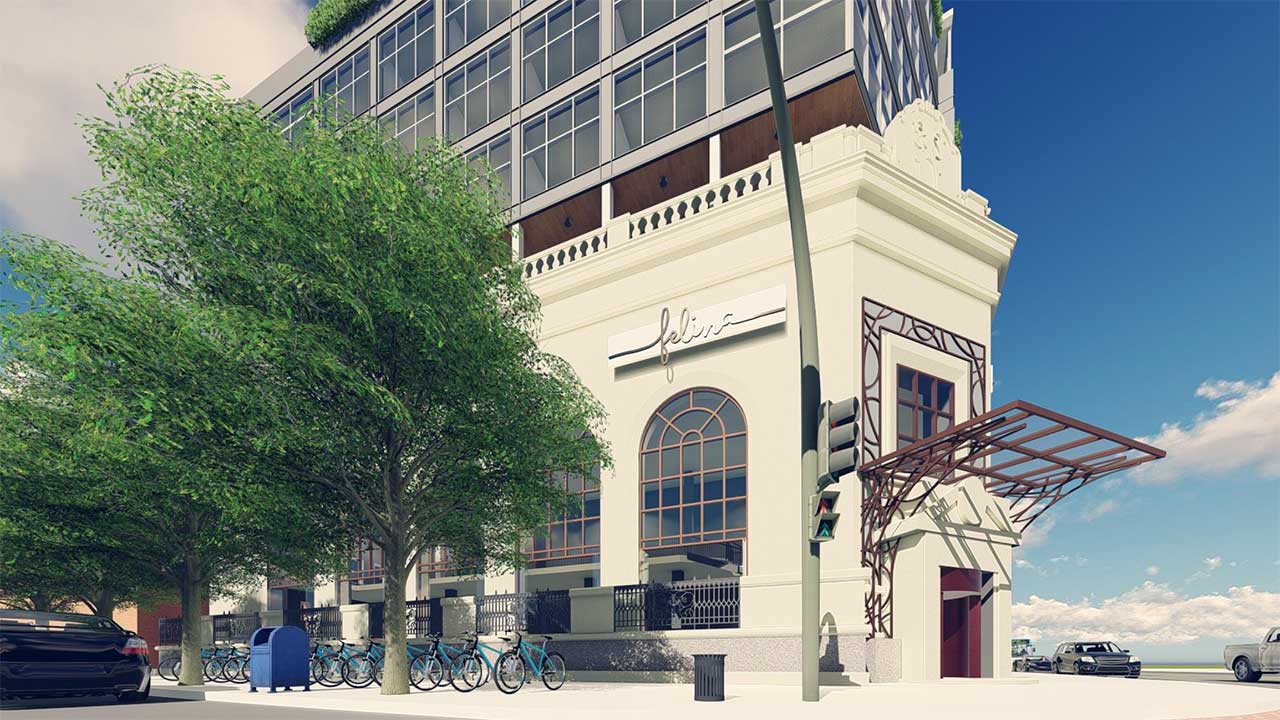 The Albion's second-floor lobby would be open to the public, according to Landmark. The company says that hotel guests would be able to check in using an app.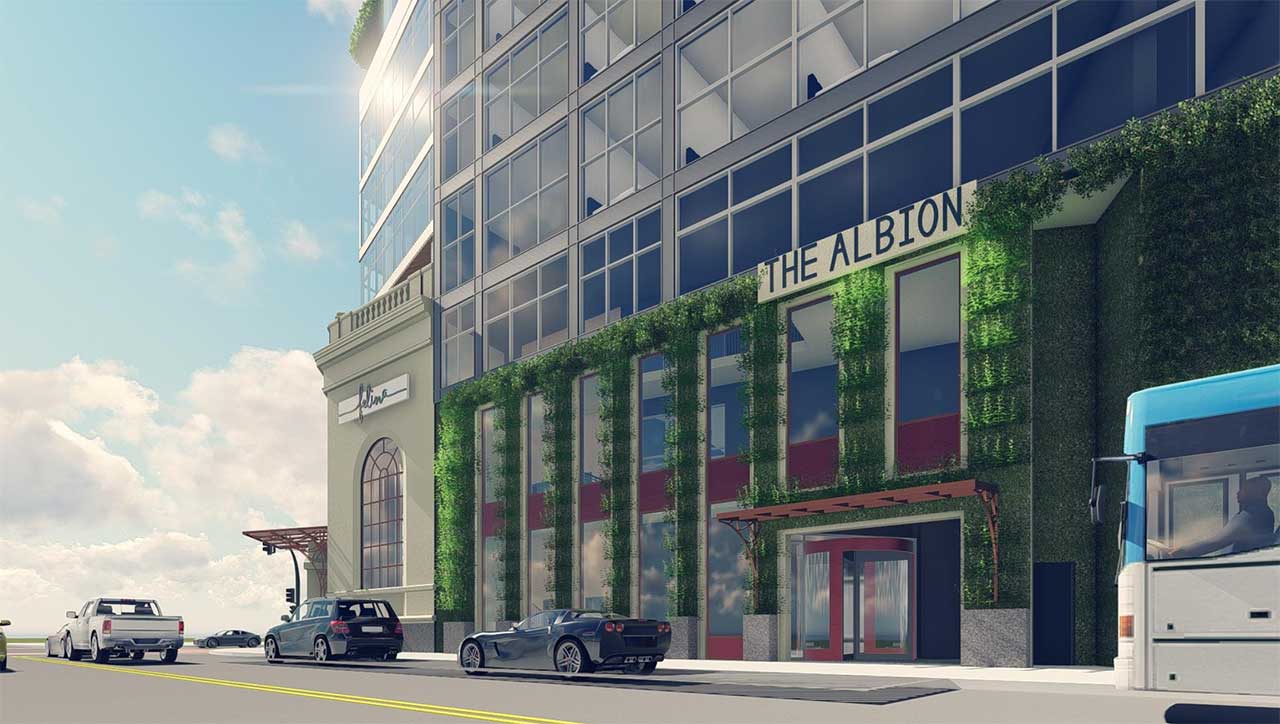 A pool, a fitness area, a largely enclosed rooftop, and mechanical parking are also planned as part of the project.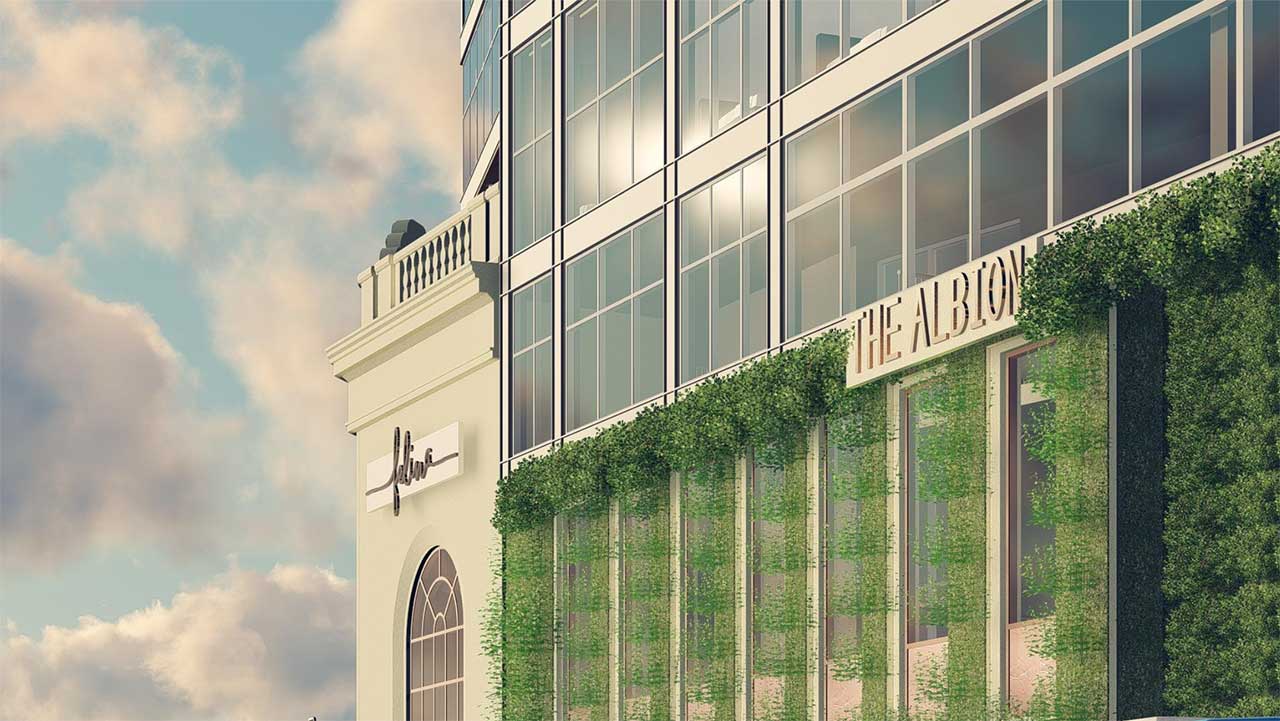 The development's Felina Restaurant would be the second one of its kind in New Jersey. A separate location currently operates out of another former bank in Ridgewood's downtown.
These plans still need to go through the approvals process.
Related: