Home
Tags
Landmark Hospitality
Tag: Landmark Hospitality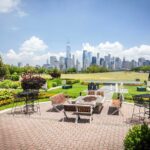 The Liberty House complex in Jersey City is now home to a new restaurant Maddy Rose that sports two bars and an outdoor patio with cabanas.
Landmark Hospitality is launching an Italian steakhouse Felina Steak in Jersey City, which is set to feature a sprawling rooftop cocktail bar boasting indoor and outdoor lounges.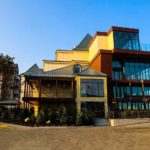 Landmark Hospitality's latest restaurant is now serving fresh seafood and aged chops inside Hudson House, Jersey City.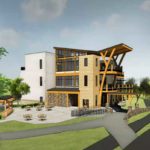 Revamped plans from Landmark Hospitality will bring a 25,000 square foot venue and restaurant to the Lincoln Park property, which will sport a rooftop bar and ground floor patio.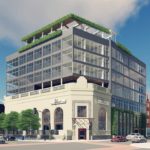 Jersey Digs reported in October that the old Capital One bank site at 201 Newark Avenue in Jersey City had been sold for more than $5 million. Now, we've learned that a 100-room hotel called "The Albion" and a restaurant could come to the premises.
The old Capital One bank branch at 201 Newark Avenue in Jersey City was sold to a firm associated with Landmark Developers.
The current facility could be demolished as soon as February and will be replaced by a 25,000-square-foot building complete with a restaurant, two banquet halls, and a rooftop bar.
One of the last properties along the Hudson River to be rendered vacant by Hurricane Sandy is getting revitalized into a farm-to-table restaurant, rooftop bar, and banquet facility.