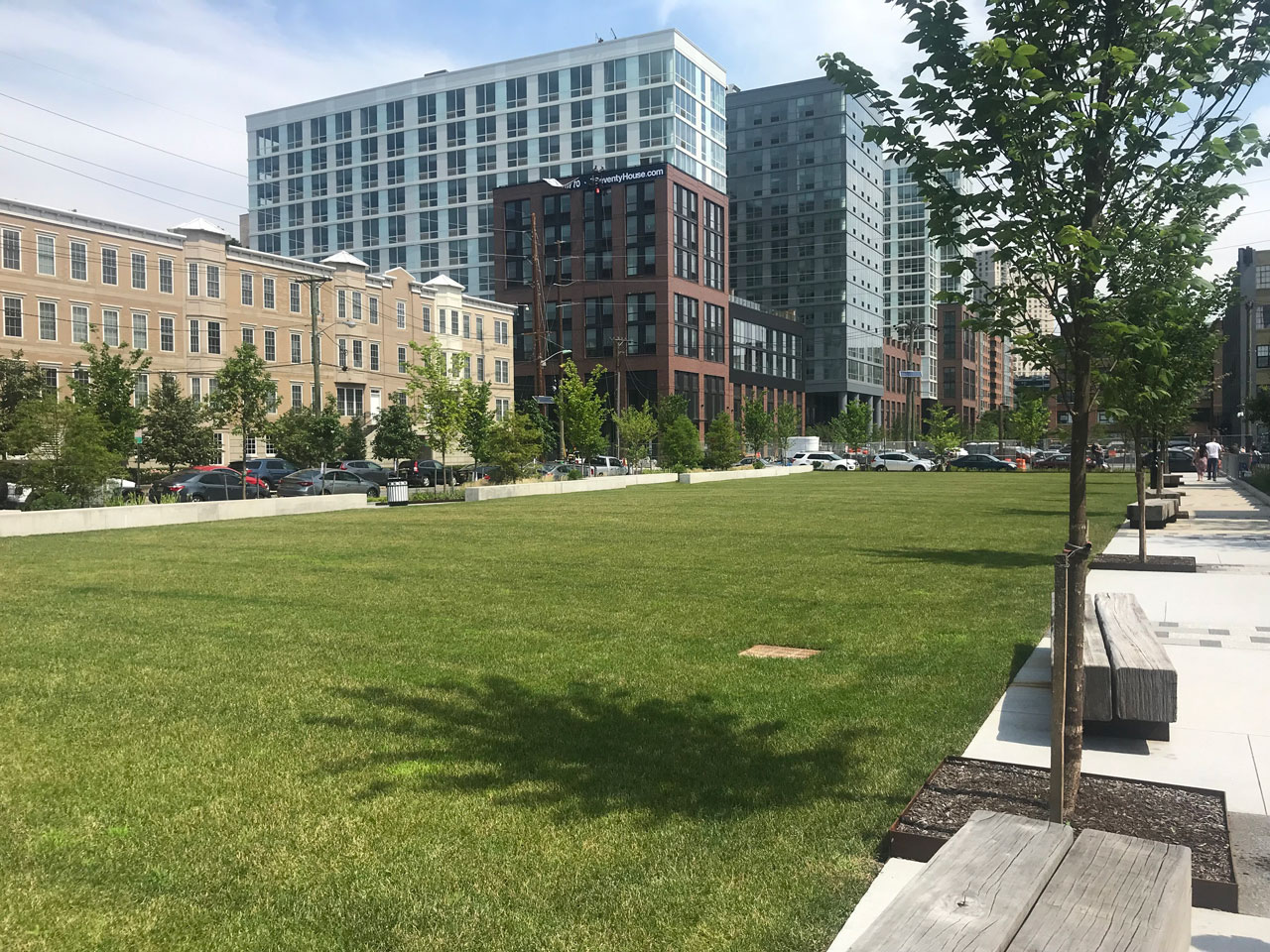 Families who live in Hoboken's rapidly developing western edge of town just got a new place to play, and it will include amenities for both kids and adults.
City officials on Tuesday, July 9, opened a two-acre resiliency park at Seventh and Jackson Streets, near the center of the city's western border and three blocks from the Ninth Street Light Rail station. The area is rapidly developing with several new residential high rises.
The park includes a children's playground with slide and climbing equipment, a 6,835-square-foot community gym, a one-acre green space for active and passive recreation, and infrastructure that can capture over 450,000 gallons of rainwater to reduce flooding. By the end of the summer, a second phase will open with more amenities that aren't just for kids: a one-acre public plaza with step seating and tilted lawn panel, a large plaza for vendors and seasonal markets, and a play sculpture.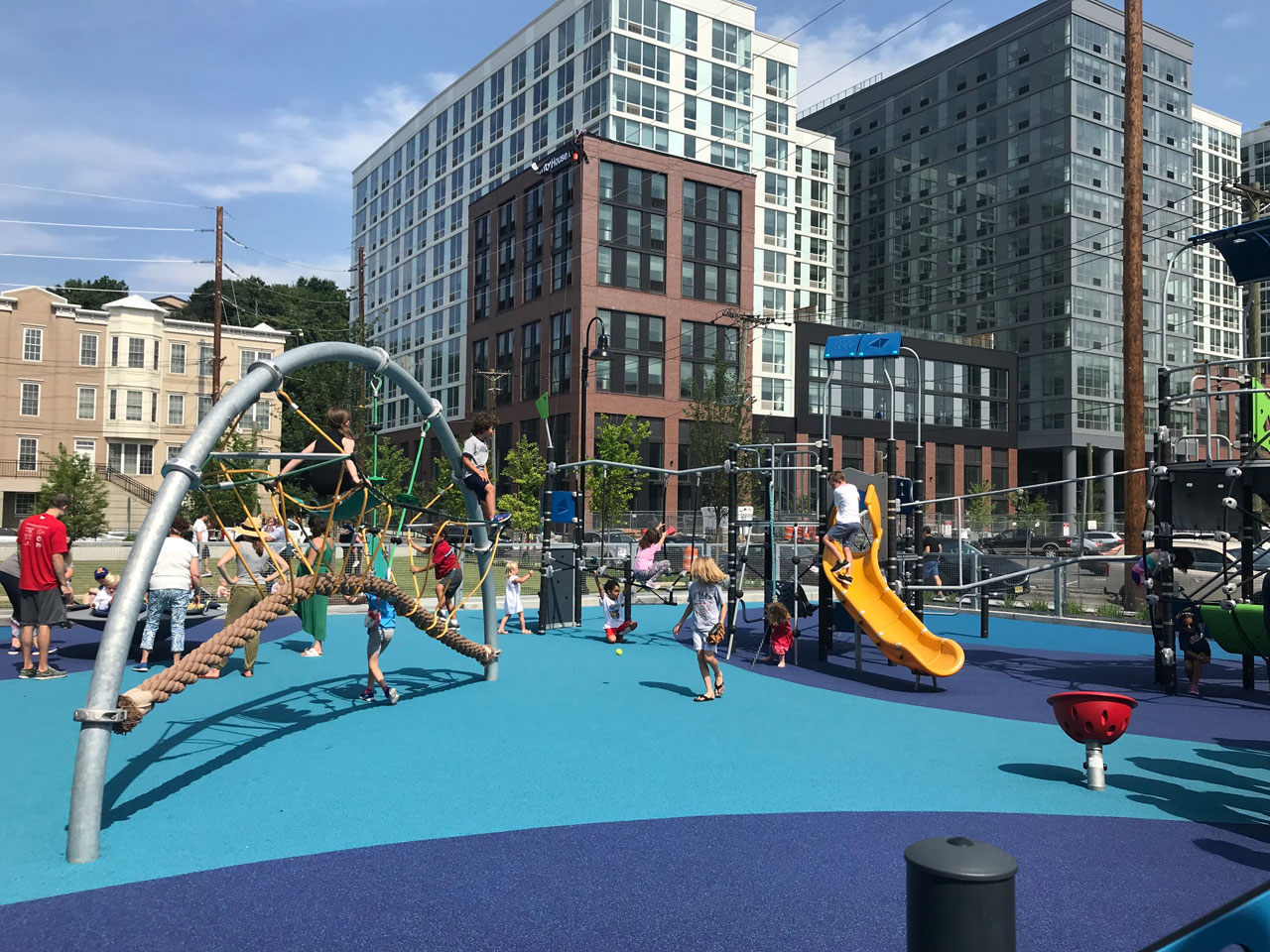 Mayor Ravi Bhalla, former Mayor Dawn Zimmer, and other officials were there to cut the ribbon along with Bijou Properties, a Hoboken-based development company that has won awards for its environment-friendly housing. Bijou teamed up with Interstate Real Estate Corporation to build and donate the two-acre park.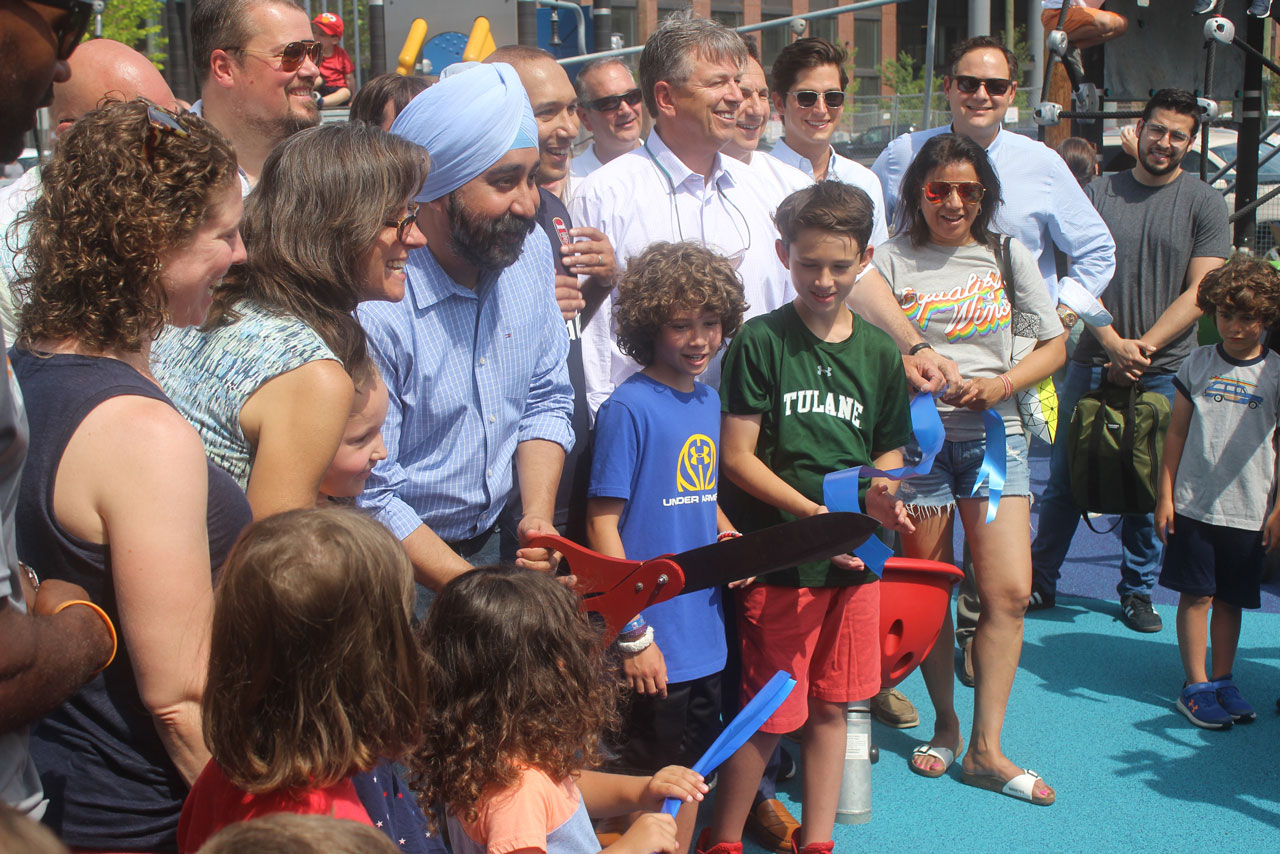 The public park is part of the company's 7Seventy House apartment building at 770 Jackson Street, which will begin leasing soon.
The 14-story, mixed-use building will have a penthouse pool and roof deck, 25,000 square feet of ground-floor retail space, a children's playroom, and zen garden. The building was designed by Marchetto Higgins Stieve of Hoboken.
Bijou has built a number of "green" properties in the northwest part of town, including its Park and Garden near the northern border. Closer to the new playground is Vine, their 135-home luxury rental three blocks away on 900 Monroe Street.
Related: