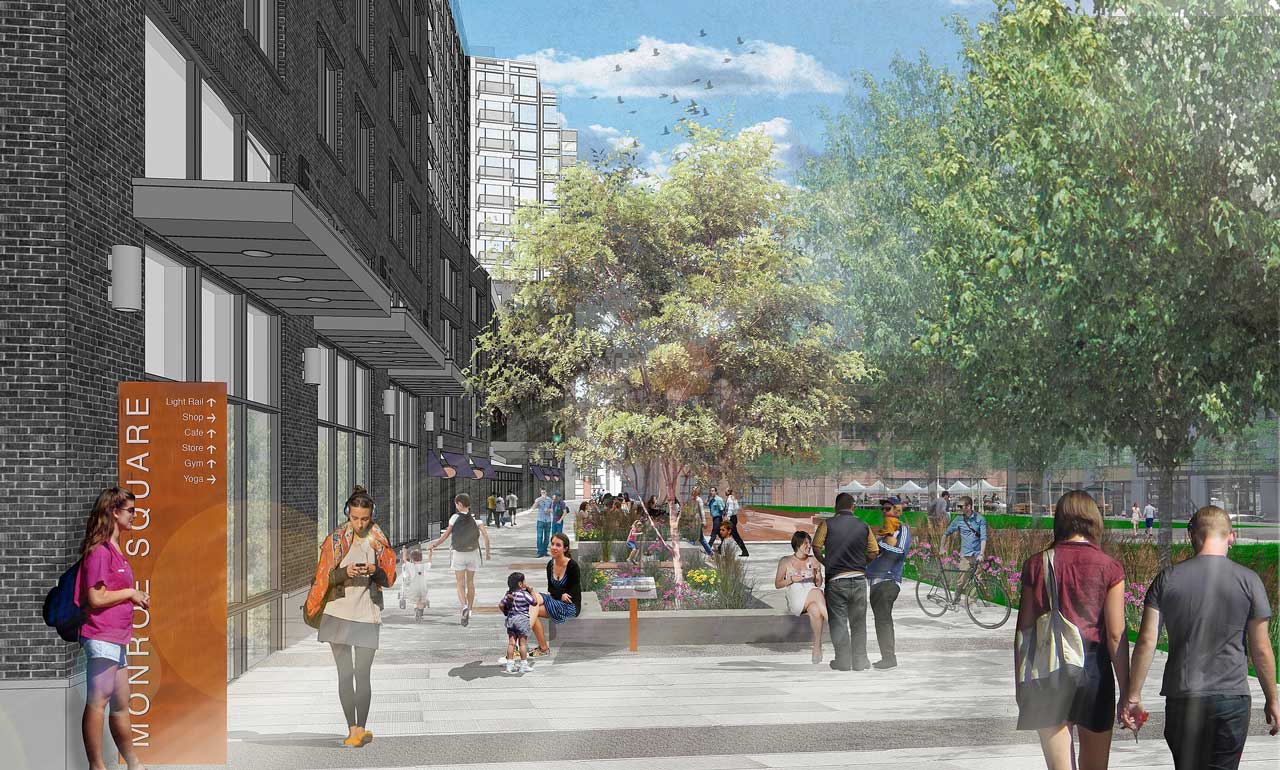 One of the more transformative development projects along the west end of the Mile Square City is wrapping up soon, and signs of imminent construction of a new pedestrian-only zone connecting the nearby Monroe Center to six new storefronts are abundant at the property.
Back in 2017, Bijou Properties broke ground on their 424-unit 700 Jackson Street project. The 14-story building is mostly complete, as is an acre of nearby parkland and a 6,835-square-foot multi-use public gymnasium on the site of a former tow yard that was part of the redevelopment deal.
The final portion of the project involves the excavation of a surface parking lot situated between 700 Jackson and the Monroe Center, made possible by the inclusion of 443 parking spaces in the former's building. The lot will soon be transformed into Monroe Square, and new renderings and details have been released about what the one-acre plaza will look like.
Designed by Montclair-based Arterial, the car-free stretch will sport large flexible performance spaces and a variety of both passive and active areas. They'll include a wood deck section with custom seating, a tilted lawn, and a sculptural play area on the corner of 7th and Monroe Streets. Rain gardens and bioswales will be featured at the plaza, which hopes to help alleviate flooding in the neighborhood with some additional "green" features.
The plaza itself will include an underground water detention system capable of capturing more than 450,000 gallons of stormwater runoff via the roof of 700 Jackson Street. From there, rain will be directed into a bio-infiltration planter to filter out pollutants and then pass into the detention system, which will slowly release the water into the sewers after a storm has passed.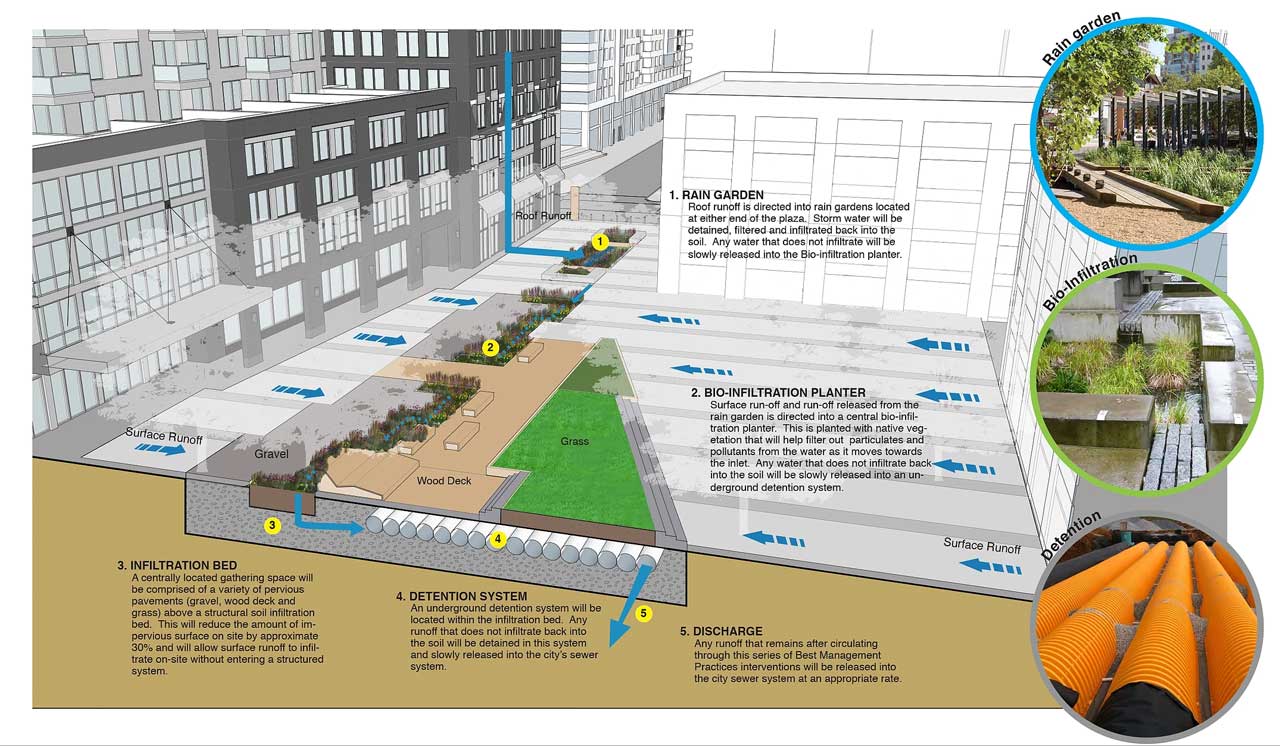 The new plaza will seamlessly connect an existing one beneath the Monroe Center's breezeway and hopes to ignite the streetscape, creating a walkable corridor for the six new storefronts that are part of the 700 Jackson project. Of those retail spots, an 8,300-square foot one and another 4,355-square-foot space already have vents in place for kitchens, signaling that some new restaurants could be in the cards for the neighborhood.
Bijou Properties has not responded to an inquiry as to when Monroe Square might be completed, but 700 Jackson's retail spaces are already being marketed for lease through Cushman and Wakefield.