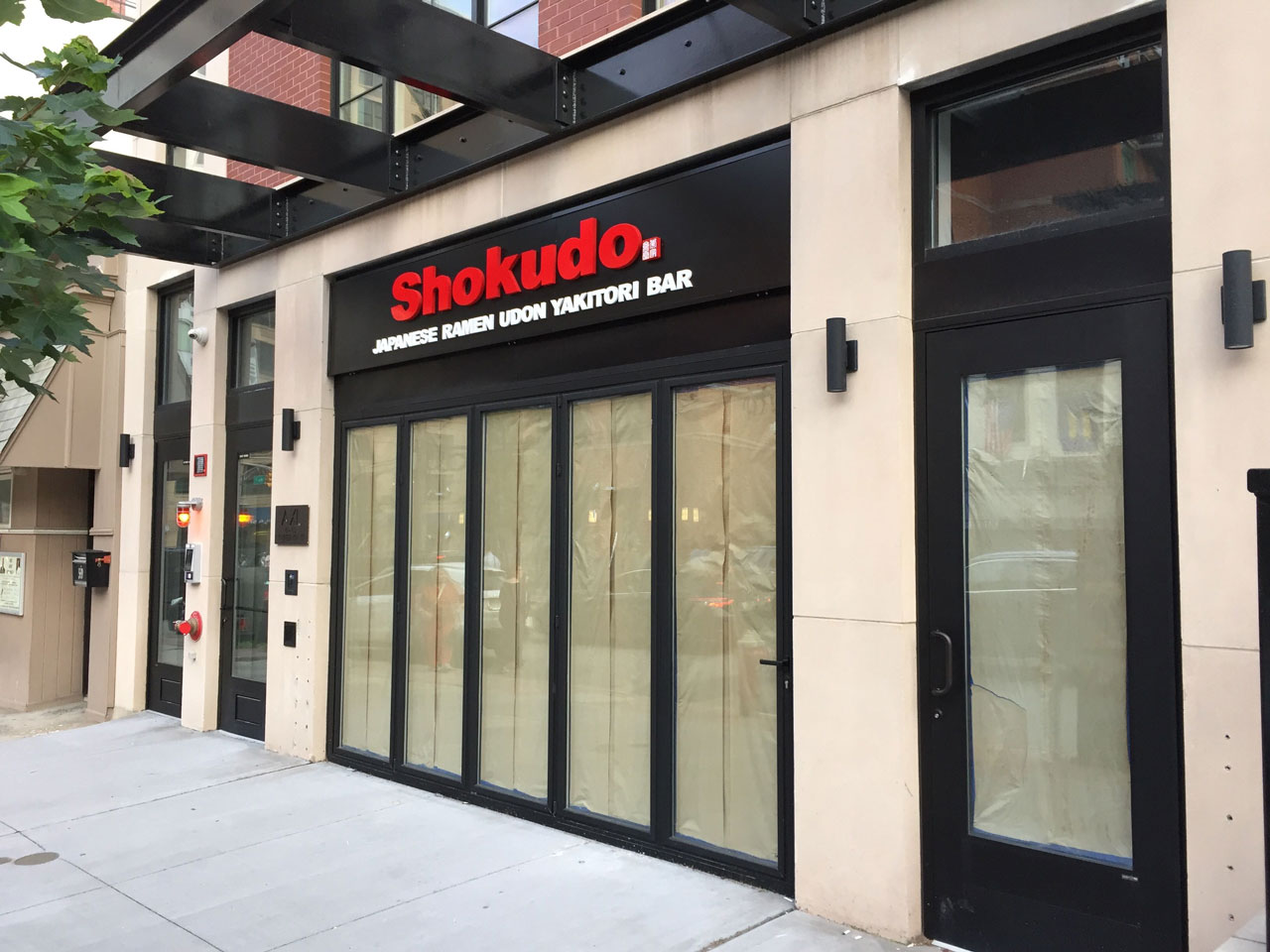 It's been a long process to redevelop the former Liberty Bar location along 14th Street, but construction is complete and a new restaurant will be taking over the ground floor retail space.
Piscataway-based eatery Shokudo is officially coming to the 1,700-square-foot space at 61 14th Street. A restaurant opening at the property is appropriate since the mixed-use development was spearheaded by a man named Rohit Bawa, who currently co-owns Delicatessen in Manhattan's SoHo neighborhood.
During the project's early phases, we reported that Bawa told the planning board he envisioned a "really good food-driven restaurant that caters to families" on the ground floor of the building that he would later develop. The space was listed for lease last summer and Shokudo will now be bringing their Japanese ramen, udon, and yakitori dishes to the Mile Square City.
Shokudo's website says their specialty is their Japanese noodle dishes consisting of ramen or udon, which is a thick wheat flour noodle. Their Tonkotsu and Shoyu broths entail either pork or soy-based chicken bases and are slow-boiled in-house for a minimum of 24 hours for full flavor.
In addition to the ramen and udon, Shokudo's signage touts their yakitori, which is Japanese-style skewered chicken that's grilled over a charcoal fire. The 150-seat restaurant might be doing something new at their Hoboken location, as they possibly have secured a liquor license. A company dubbed Empire Ten submitted an application to the city's Alcoholic Beverage Control board for a "special hearing" regarding a license at the property late last year, but details of the possible transaction aren't available. But it's worth noting that signage at Shokudo's Piscataway location does not include the word "bar" at the end, but their Hoboken space does.
The restaurant has not responded to an inquiry as to when they might start serving customers or what their hours could be, but a peek at construction taking place at the property indicates it might be a while before they open their doors.
Related: