New developments in Newark like Shaq Tower and Halo are underway alongside several adaptive reuse and preservation-minded projects that are aiming to revitalize the city's central core.
The mixed-use development adjacent to the Wellmont Theater will welcome One River School, The Gravity Vault, and Summit Medical Group.
The company had initially planned a 10-story rental building at the half-acre parcel but is changing course just months after completing a high-rise on land across the street.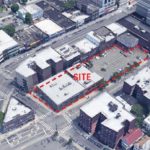 Yet another Urby project could be coming to Jersey City. Developers are in the early stages of potentially bringing an 18-story building to the site of Hudson County Community College's bookstore on Sip Avenue.
Ironstate Development won approvals to build the 25-story tower last year, which is set to rise on a parking lot near Jersey City's westernmost PATH station.
A controversial post-industrial property in Hoboken took a step toward being revitalized last week and could soon be home to a mixed-use rental building.
Hoboken's west side just got a new park and community gym, a giveback from a developer constructing a rental building on Jackson Street.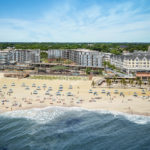 The development, also known as the third phase of the Pier Village expansion, will deliver 245 beachside condominiums to Long Branch.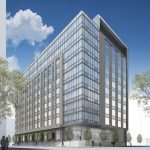 101 Grove is a future project planned by Ironstate for the Liberty Harbor North neighborhood. Designed by HLW Architects, it's a 10-story rental building...
Due to its close proximity to the Light-Rail, Liberty Harbor North has extensive development in the works. One of the more significant projects is...