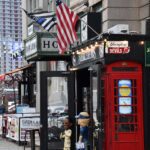 Featuring local favorites and hidden gems, here are our picks for some of the best restaurants in Hoboken.
North Bergen restaurateur Alex Cabrera is serving up a diverse menu of global cuisine alongside a full bar at Martha's in Hoboken.
An effort to revitalize the area around Hoboken Terminal will begin with a 21-story commercial building along Hudson Street sporting over 700,000 square feet of office and retail space
Tenants have banded together to voice concerns about massive increases included in their lease renewals, which has sparked action from Hoboken officials.
A Hoboken developer is looking to transform a block of Clinton Street into a mixed-use development with two sizable plazas and a large space for the community.
Martha's is a new American eatery complete with craft beer and signature cocktails. coming to a prominent Hoboken location.
Fully automated Brooklyn Dumpling Shop is finally launching in Hoboken almost two years after Jersey Digs broke the news of their impending arrival.
Advance Realty could soon take a step towards bringing an eight-story development with two retail spaces to a prominent Hoboken corner.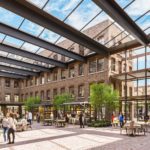 The owners of Neumann Leathers in Hoboken are now looking to expand the historic property into a 375-unit mixed-use development that includes a public indoor courtyard.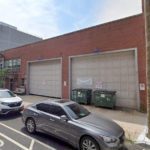 The Taurasi Group is plotting a new Hoboken development that would include a vendor food hall on the first two floors that aims to showcase entrepreneurs and local businesses.