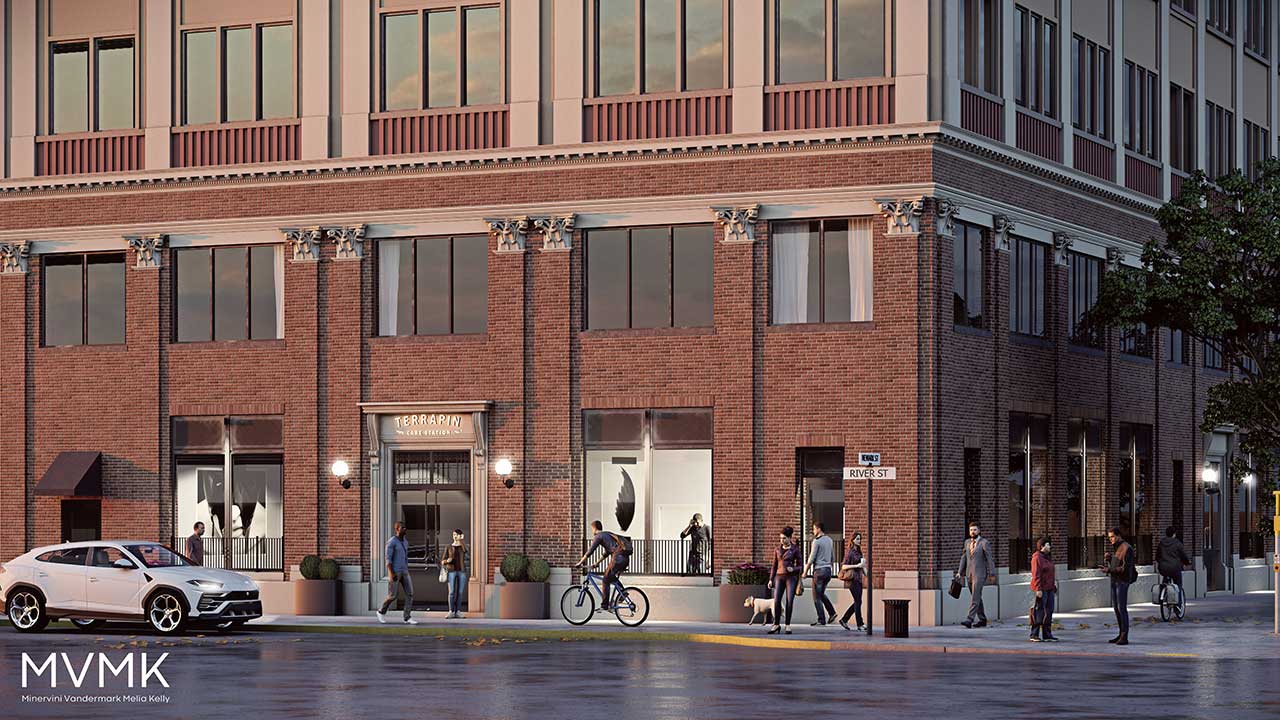 It appears that Hoboken will indeed be getting a "green district" as local officials have signed off on a plan to allow a Colorado-based company to open another medicinal marijuana facility.
Earlier this month, Hoboken's planning board approved an application from Terrapin to open a dispensary at 86 River Street. The company announced its intentions last September and will be partnering on the endeavor with Joseph Castelo, a filmmaker who co-owns Antique Bar and Bakery and Antique Loft.
"We are thrilled to be moving forward with our plans to bring critical cannabis medicine to patients in New Jersey," said Chris Woods, owner and CEO of Terrapin. "We are thankful to our partners in the Hoboken community for patiently supporting us with open arms. Despite delays to the licensing process, Terrapin has never wavered in its commitment to serving patients in North Jersey. We look forward to serving the community as responsible corporate citizens in meeting the demands of cannabis patients, while leaving a positive community impact."
The company worked with Hoboken-based MVMK Architects to revamp the 3,500-square-foot space into their latest location. While the future facility does not include a consumption lounge, it will consist of a waiting room, consultation area, and a 1,430-square-foot sales floor.
Terrapin, who became one of the country's first licensed medical marijuana providers in 2009, has aligned with several groups as part of an effort to give back to the local community. They include Jersey City-based WomenRising, Hudson Pride Center, and Project Help, an organization dedicated to serving homeless veterans.
While Terrapin has all the permission it needs at the local level, the company is still awaiting final approval on its license from the state. The company says that authorization could happen as soon as this week, but no timeline for the facility's opening has been announced.
Terrapin's digs will be Hoboken's second medical marijuana dispensary after a Harmony Foundation spot just about a block and a half away on Hudson Street. Terrapin had sued last year hoping to block Harmony from opening and secured a partial victory when a judge ruled that Harmony's application needed further review.
That evaluation came from the city's Medical Cannabis Review Board back in May and with construction well underway, Harmony is hopeful they will open their Hoboken outpost later this year.