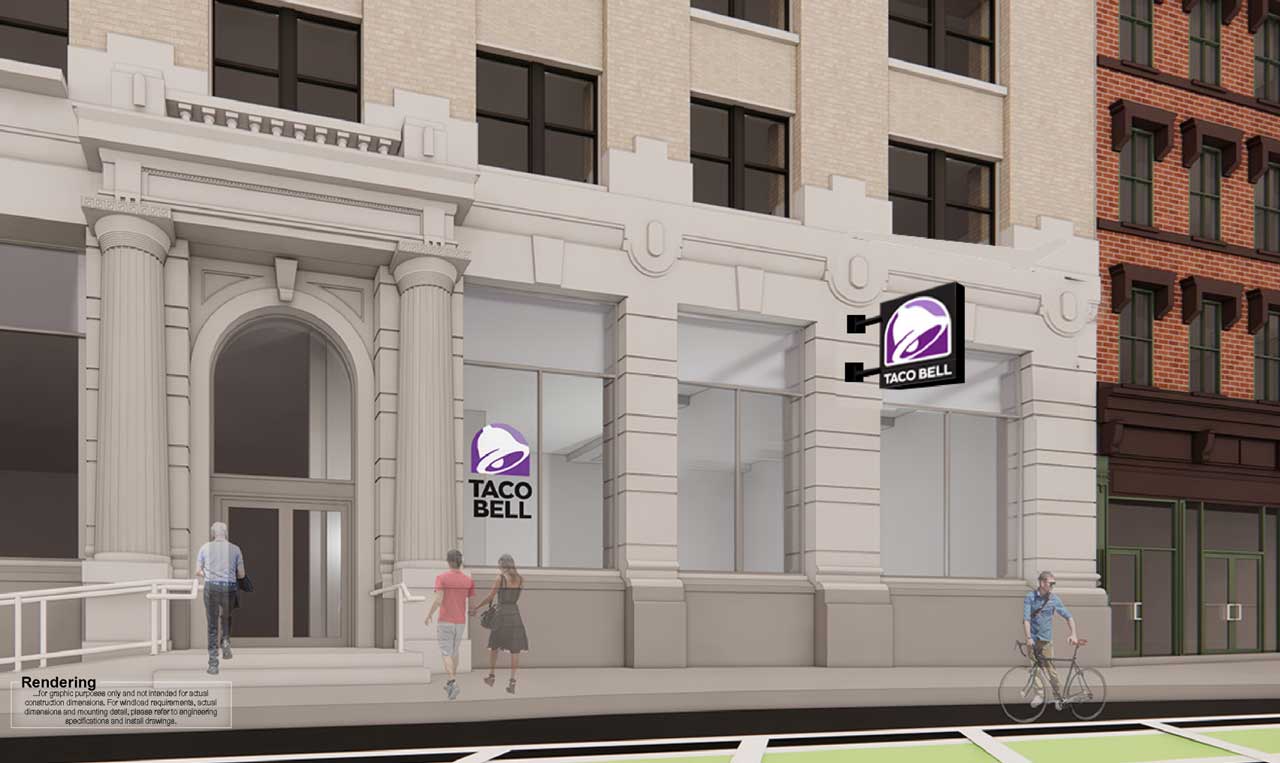 One of the largest fast-food chains in the country is slated to expand its footprint in New Jersey's most densely populated county near some of the state's largest office buildings.
Taco Bell has officially been given the green light to open at the Hudson Company National Bank building at 75 Montgomery Street. The franchise will be coming to ground-floor retail space Unit 2 at the property, which faces the Montgomery Street side of the building.
Plans for the storefront were drawn up by Newark-based Zelta Design and approved by Jersey City's Historic Preservation Commission during their October 4 meeting. Known for their tacos, burritos, quesadillas, nachos, chalupas, and other casual Mexican cuisine, Taco Bell's latest spot will span 1,491 square feet and feature seating for 18.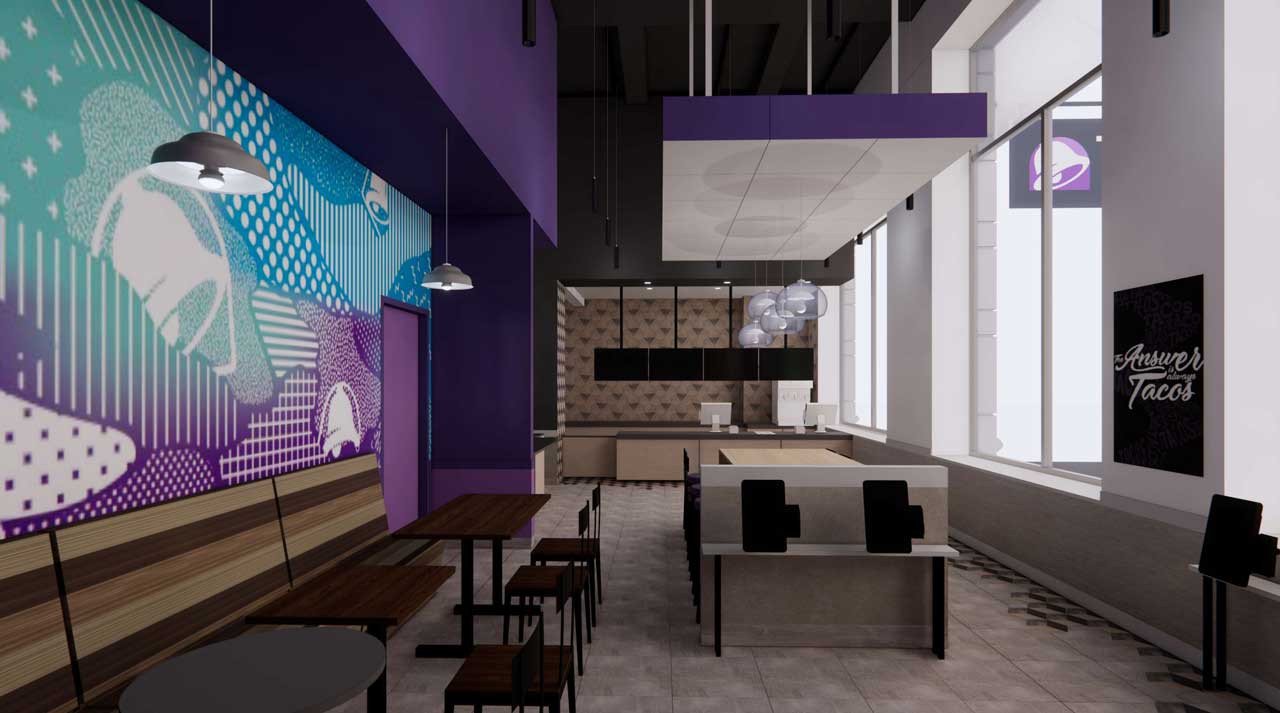 Taco Bell operates over 7,000 locations worldwide and already has an existing outpost in Downtown Jersey City inside the Newport Mall's third-floor food court. The chain has two other Jersey City locations, with one near Journal Square on Kennedy Boulevard and another along Route 440.
The company additionally opened a Hoboken outpost across from that city's PATH station last year.