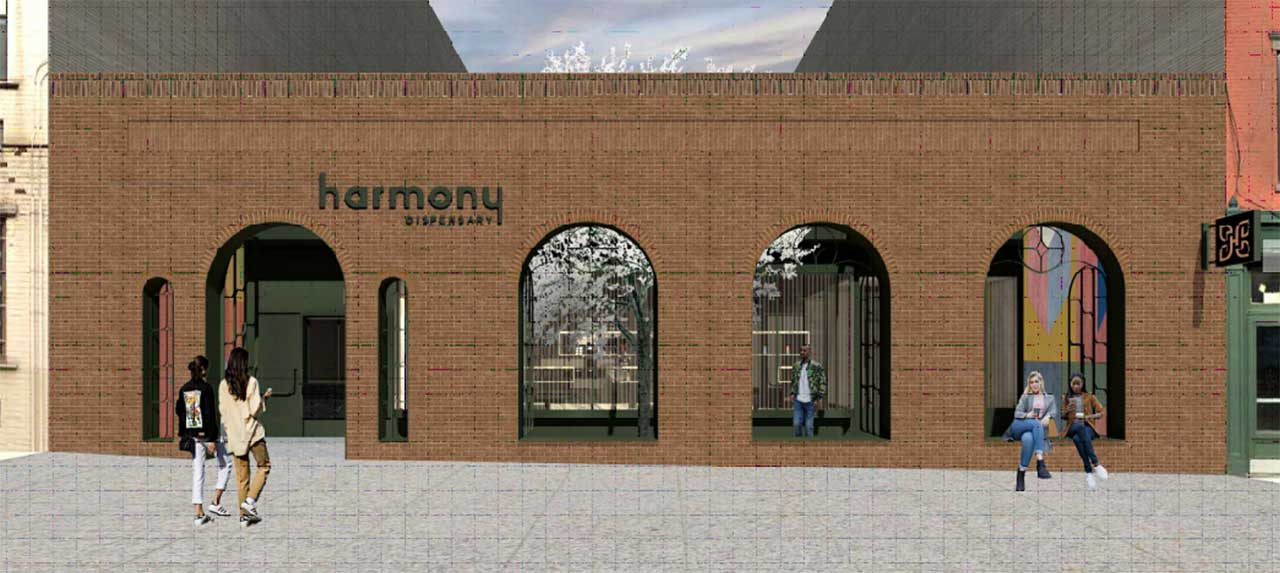 As New Jersey's residents get ready to vote on marijuana legalization later this year, a Secaucus-based company has finally been given the green light to open a dispensary in a building near the city's PATH station.
Jersey Digs first broke the news about plans to bring a medical marijuana facility to the Mile Square City last summer. Months of discussions ensued about the local regulation of cannabis before the city eventually approved an ordinance in June clarifying its rules on medicinal pot.
Under the regulations, a Medical Cannabis Review Board has been established and a 2% medical marijuana city tax will be implemented. Hoboken's ordinance allows a total of three dispensaries throughout the city and the planning board will need to review and approve any marijuana-related applications that emerge.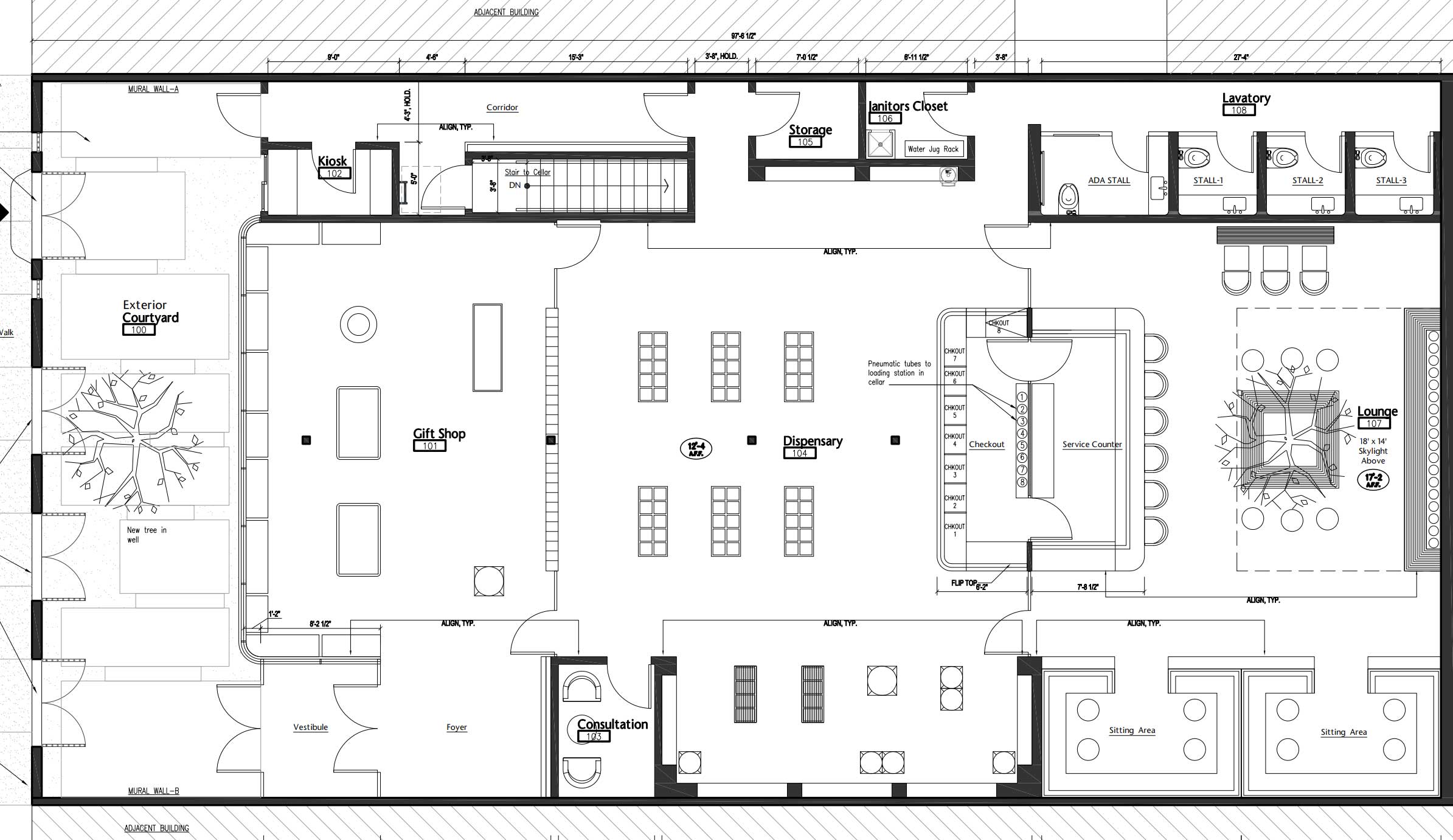 The first cannabis approvals were granted by the planning board during their July 14 meeting for an empty building at 95 Hudson Street. Harmony Dispensary will be bringing the company's second medical marijuana dispensary to the property, which runs about 5,000 square feet and will see a complete gutting and redesign of the interior to meet their needs.
The final plans were designed by Nastasi Architects and ditch a colorful exterior in a previous version that decidedly stood out among the historic neighborhood. The new scheme will keep the brick and arches at the building intact and the property's entrance will sport a 513-square-foot courtyard complete with an indoor tree and a "take-out" window on one side.
A retail dispensary area will occupy the middle of the building, while the rear of the property will sport a "lounge" dedicated to on-site consumption. To combat odors that could emanate from the lounge, Harmony will install ventilation with carbon filters throughout the property.
Harmony's upcoming dispensary might not be the only one coming to Hoboken. Nuka Properties, the same company that's bringing a medical marijuana manufacturing facility to Jersey City, is teaming up with a business called Ascend Wellness Holdings in hopes of bringing another medical cannabis store to the ground floor of 94 River Street.
The companies have worked with New York-based Lawrence Group to redesign that space and they presented their plans to Hoboken's Historic Preservation Committee on August 3. Per the city's new cannabis ordinance, the planning board still needs to approve the application before that facility moves forward.
A renewed push to open medical cannabis dispensaries in Hoboken comes a few months before voters in the Garden State are slated to weigh in on a public question regarding the legalization of marijuana. Recent polls suggest the November ballot initiative has a good chance of passing, with a July survey from DKC Analytics finding 68% of those polled in support of legalization.
Related: