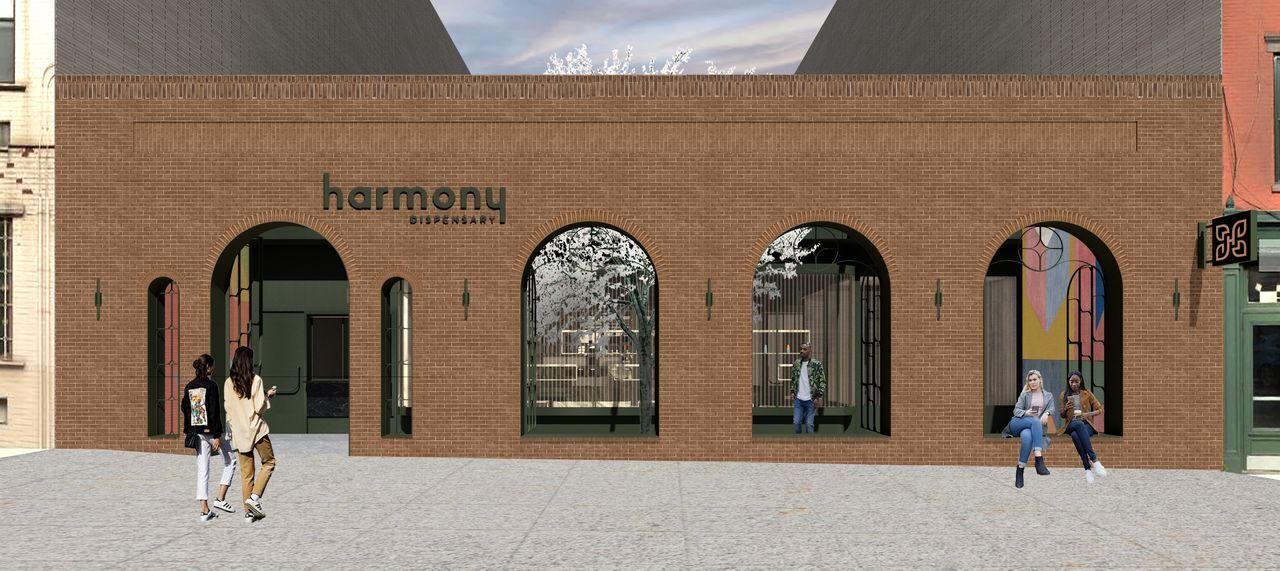 Residents of the Mile Square City will be waiting a little longer for their first pot dispensary following a partially successful lawsuit that was looking to void already granted approvals.
Last summer, Jersey Digs was the first news outlet to report on a medical marijuana facility slated to be Hoboken's initial dispensary. A plan from Secaucus-based Harmony Dispensary looked to transform 5,000 square feet of ground-floor space at 95 Hudson Street and was approved by the city's planning board in August 2020.
Colorado-based Terrapin announced their intentions the following month to open their own dispensary just a block away at 86 River Street. The company signed a 10-year lease at the 3,500-square-foot property and partnered on the endeavor with Joseph Castelo, who co-owns Antique Bar & Bakery and Antique Loft.
Terrapin filed a lawsuit shortly thereafter claiming that Harmony never submitted an application to Hoboken's Medical Cannabis Review Board as part of their application. Under regulations established last June, prospective dispensaries have to submit a "favorable report" amid other requirements before opening.
Hudson County Judge Marybeth Rogers granted part of what Terrapin was asking last week, ruling that Harmony must seek approval from the city's Medical Cannabis Review Board to move their dispensary forward. Terrapin was also looking to void Harmony's planning board authorizations, but Rogers ruled that those approvals "shall remain in full effect."
"We've maintained all along that we were filing this lawsuit in the public health, safety, and community interest of the people of Hoboken," said Chris Woods, owner and founder of Terrapin. "The Review Board was established to bring accountability and transparency. If there is nothing to hide, then all companies should welcome the opportunity to formally introduce themselves to the people of this city and answer any questions they may have."
Terrapin will be heading before the Medical Cannabis Review Board during their March 31 meeting. It is not clear when Harmony's application will be heard by the board, but CEO Shaya Brodchandel assures the project is still moving forward.
"As a locally rooted company focused exclusively on New Jersey, we strive to make a positive impact in any community in which we operate," Brodchandel said. "We very much look forward to meeting with the board and showing firsthand the positive impact we will bring to Hoboken."
Outside of the emerging pot rivalry, Hoboken could be getting a third dispensary at 94 River Street. Nuka Properties has teamed up with Ascend Wellness Holdings in hopes of bringing another medical cannabis store to the ground floor of 94 River Street. The groups presented their plans to Hoboken's Historic Preservation Committee last August but have not taken the proposal further.
All of the proposed dispensaries in Hoboken would only sell medical marijuana for the time being as New Jersey's state legislature hammers out a plan for commercial recreational dispensaries, which is expected sometime next year.