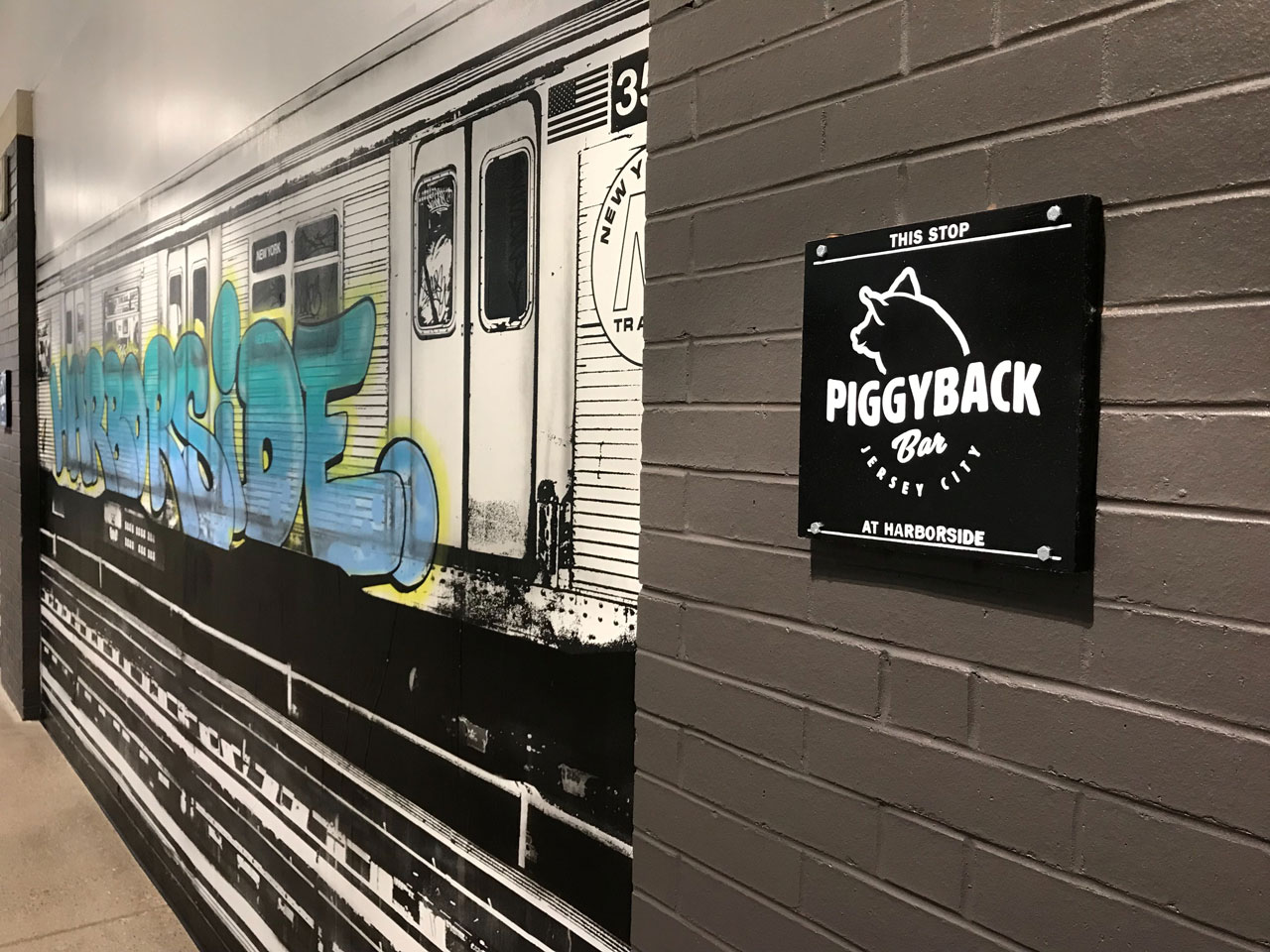 Many were excited in 2017 when it was revealed that the owners of Manhattan's Pig and Khao were opening a new restaurant in Jersey City. Some of that enthusiasm may now be disappointment, as the prominent eatery space will go dark at the end of this month.
In a statement, ownership behind Piggyback Bar confirmed that their last day of food service will take place on September 30. A specific reason wasn't given for the closing, but the group wanted to make it clear that they were grateful to the community support they found upon their arrival to Jersey City.
"We greatly appreciate the relationships we have made here," the statement said. "In two years of business, we have made friendships that will continue to last long after we close."
Piggyback Bar, the second restaurant from Ben Byruch and Chef Leah Cohen, served Southeast Asian cuisine and sported a full bar with outdoor seating at 210 Hudson Street. The duo's first restaurant, Pig and Khao on the Lower East Side, will remain open despite the news.
Jersey City residents who are disappointed in the closing can take heart in knowing Piggyback Bar will be revived with a new concept, albeit across the Hudson River. "The good news is that you will be able to visit us at our new location in Manhattan that's just a two-minute walk from the 33rd Street PATH station," the statement concluded.
The upcoming Piggyback Bar outpost at 140 West 30th Street will seat 80 patrons and was mentioned earlier this month as part of a New York Times fall restaurant preview. Piggyback Bar confirmed that they are scheduled to open in November and hope to see some of their Jersey City customers there.
The news of Piggyback's closure is another loss for Jersey City's dining scene that comes just weeks after Talde, another eatery that was transplanted from the Big Apple, shut their doors.
But it's not all bad news for local NYC to JC spots; just a block from where Piggyback Bar is closing, Domokase-style restaurant DomoDomo is scheduled to open next month at 200 Greene Street. In addition, NYC's The Boil is looking to serve customers at 8 Erie Street before the end of the year.
Related: