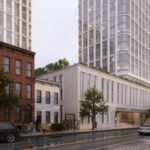 A plan to redevelop several Jersey City lots including the Golden Cicada property was green lit and includes 397 units, affordable housing, and a school expansion.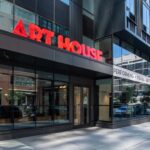 Art House Production's modern performing and visual arts center will be launching later this week in Jersey City.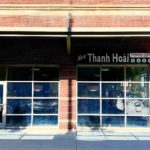 A Vietnamese restaurant sporting a full bar is slated to open in a downtown Jersey City neighborhood.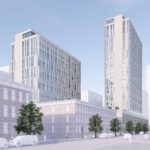 Silverman will be asking the planning board for redevelopment plan modifications that would allow them to build a 401-unit development with affordable housing plus a school.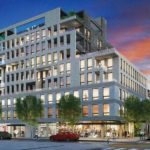 Swift & Co. offers studio, one, two and three-bedroom residences for rent, most with terraces and sweeping views.
Almost 1,000 apartments, several storefronts, a plaza, and a new theater for Art House Productions are slated to transform a block not far from one of the city's PATH stations.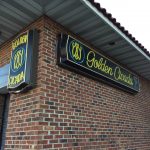 The company announced they've bought the now-closed bar and will partner with Fields Development Group to bring a new project to the land at some point.
The Andco co-working space in Jersey City is offering up to six grants to local businesses and groups that apply.
Silverman's 482-unit high-rise has been in the works for several years and is now ready to break ground.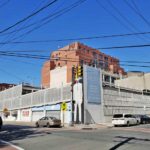 The developer announced that a garage at the property will soon be torn down to make way for another mixed-use project in Hamilton Park.