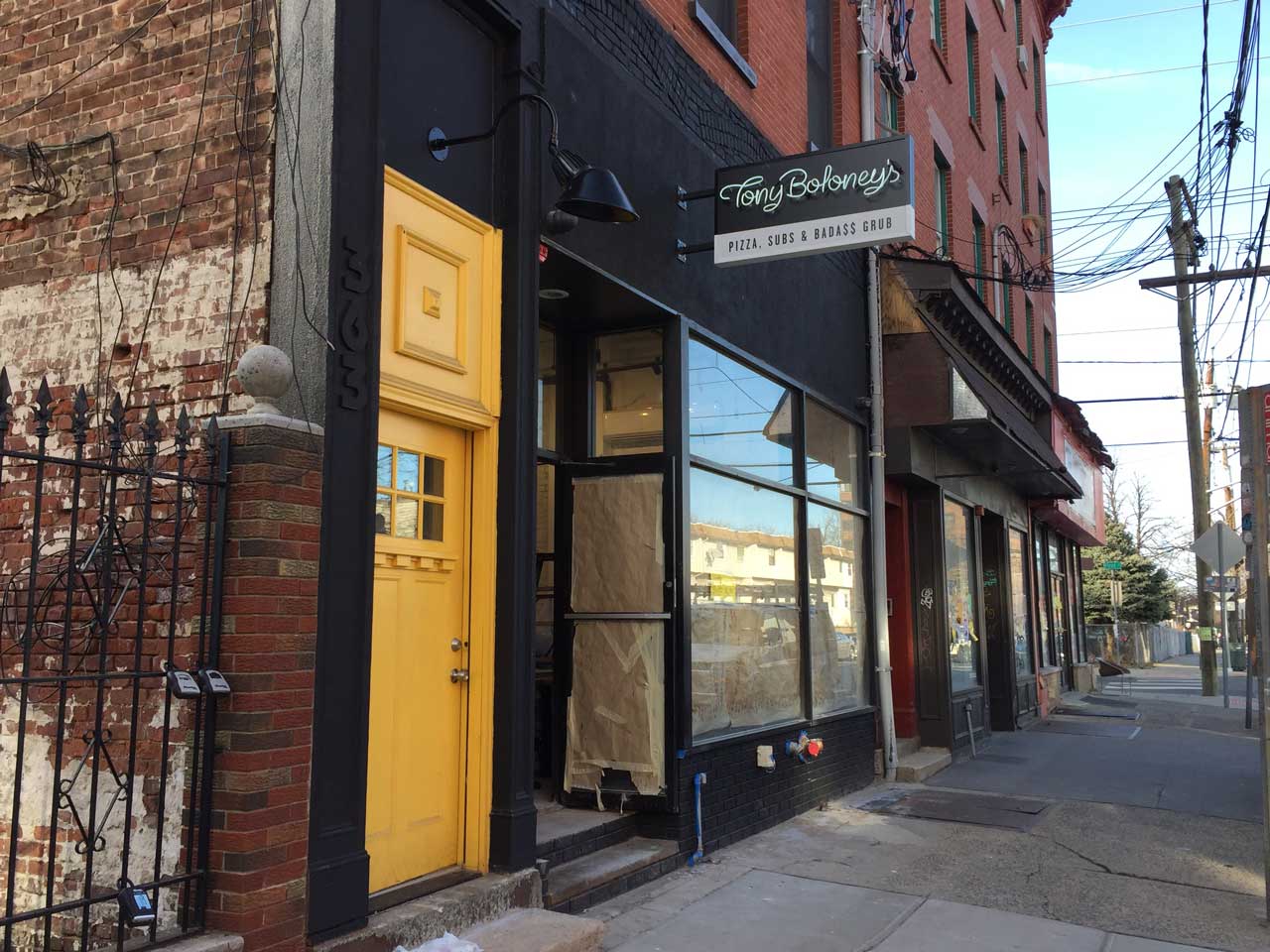 A New Jersey pizzeria that's become nationally known for their outside-the-box pies and sandwiches will be kicking off 2019 with an expansion, as they will be opening two new outposts in the next three months.
The self-described "Pizza, Subs, and Bad A$$ Grub" is from Tony Boloney's, who opened their first location on Oriental Avenue in Atlantic City back in 2009. Owner Mike Hauke was serving his unique creations in the shadow of what is now the Ocean Resort Casino when he won LIVE with Kelly and Michael's Truckin' Amazing Cook-Off in 2013. He used the prize money to open the restaurant's second location on 1st Street in Hoboken the following year.
Since then, Tony Boloney's taco pizza, available as a special every Tuesday, has gotten them lots of press. Slices of the pie include homemade tortillas stuffed with carne asada brisket, mezcal-marinated steak, and chicken, which are then stacked on top of a pizza with guacamole in the middle.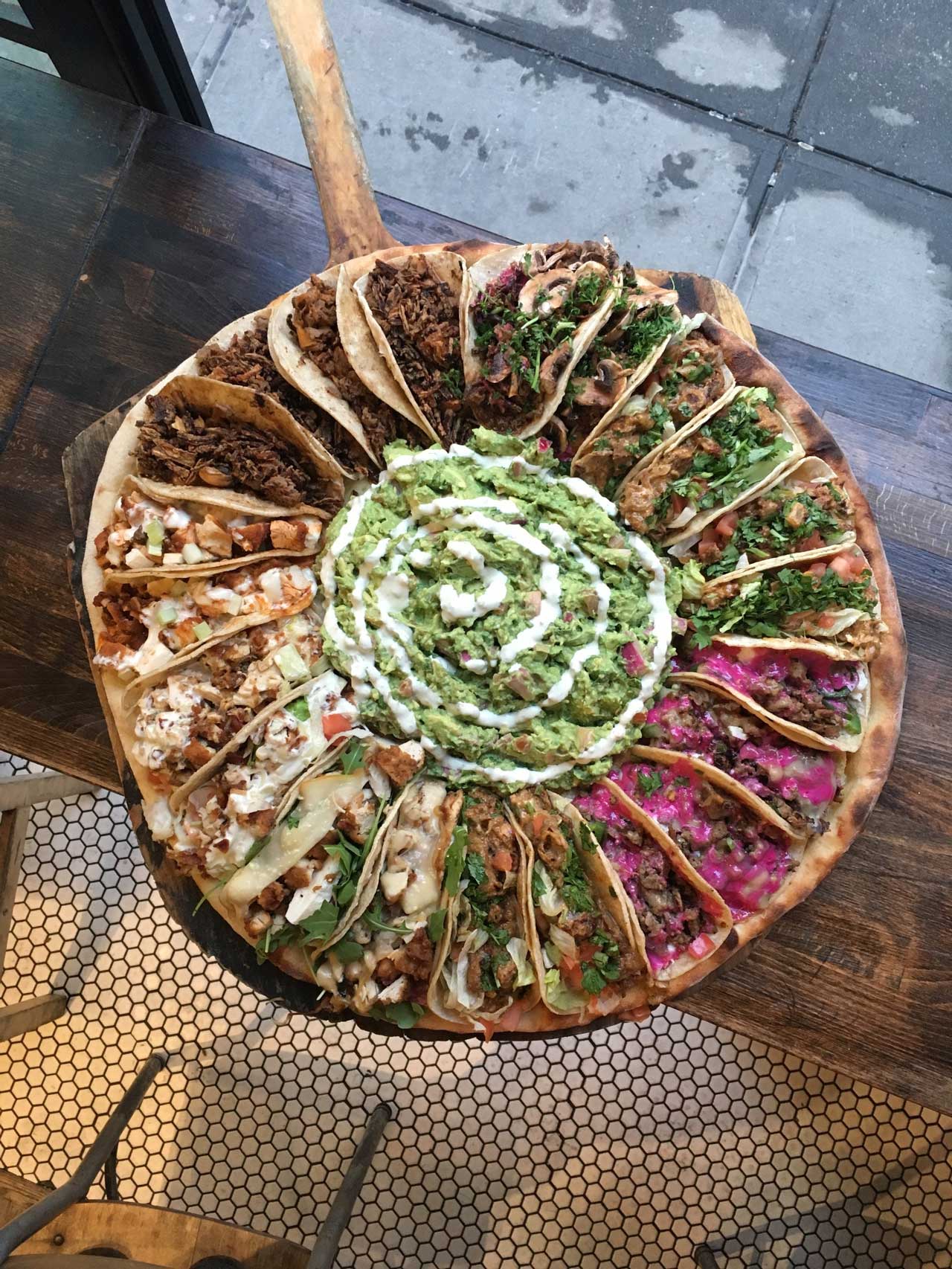 Tony Boloney's will soon be bringing their taco pizzas and many more to 363 Grove Street in Jersey City. Scheduled to start serving on March 15, the restaurant will open every day at 11 a.m., closing at 11 p.m. Sunday through Wednesday with late night hours until 2 a.m. on Thursday and 4 a.m. on Friday and Saturday.
The menu at Tony Boloney's in indeed massive, including subs, burritos, salads, wings, nachos, pasta bowls, mozzarella sticks, soups, and various appetizers. They also make and sell their own unique mozzarella in varieties like truffle, chipotle, Vietnamese, or Harissa (a North African spice).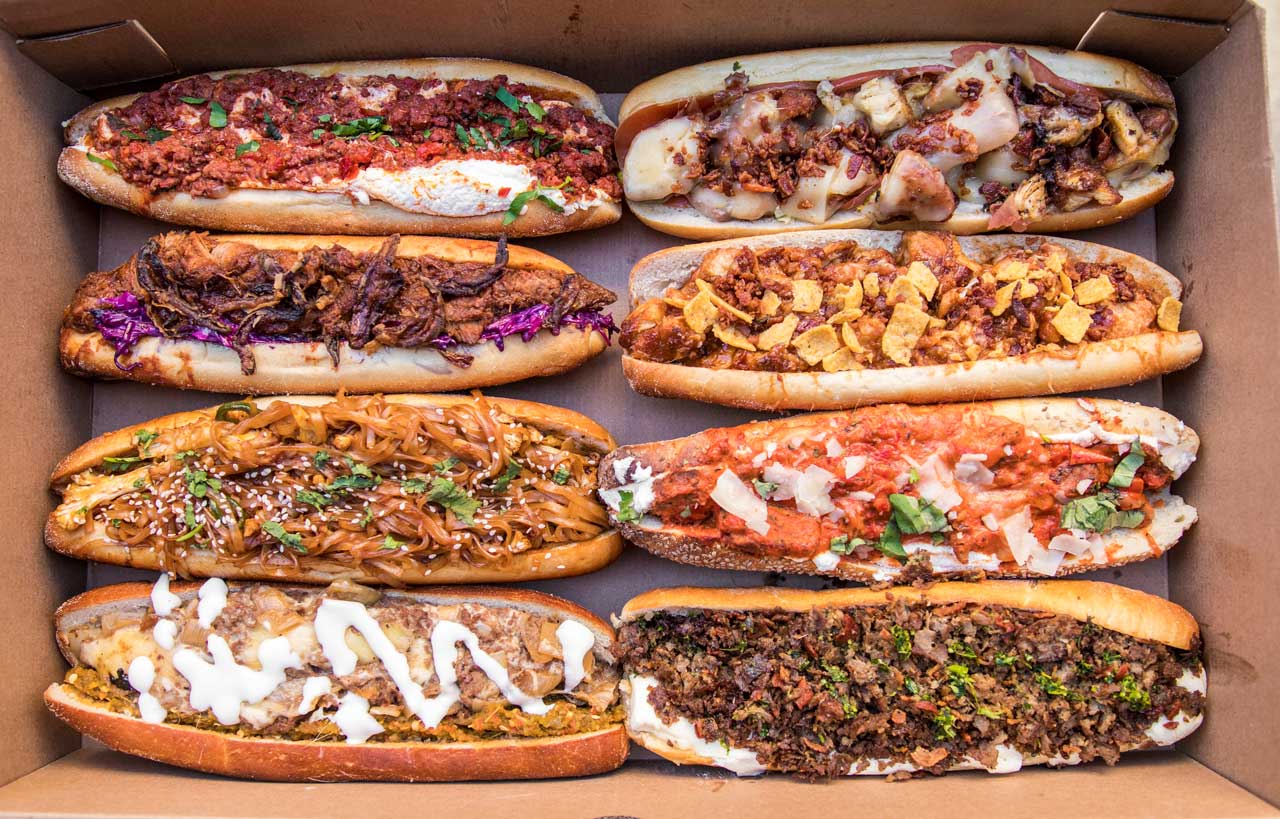 Some of their more inimitable pizza concoctions include a "Devour Ramen" pie made up of a ramen noodle crust, shoyu broth, pickled soy boiled egg, rayu, tougarashi, nori flakes, toasted sesame seeds, spicy chili oil, and scallions. The restaurant's newest food craze creation is a pizza made of spaghetti with a cheese sauce base that creates a crispy golden crust.
Other colorfully named highlights include a "Jewish Cowboy," which is made up of Passover-style barbeque brisket, smoked mozzarella, beet horseradish, and parsley, while a "S#itfaced" pie includes beer battered chicken breast with a homemade honey stout sauce. In addition, Tony Boloney's has a seasonal pizza menu featuring a New England clam chowder pie with a bread crumb crust and a "Pumpkin Butta" pizza with truffle roasted pumpkin, havarti, ricotta, and toasted pumpkin seeds.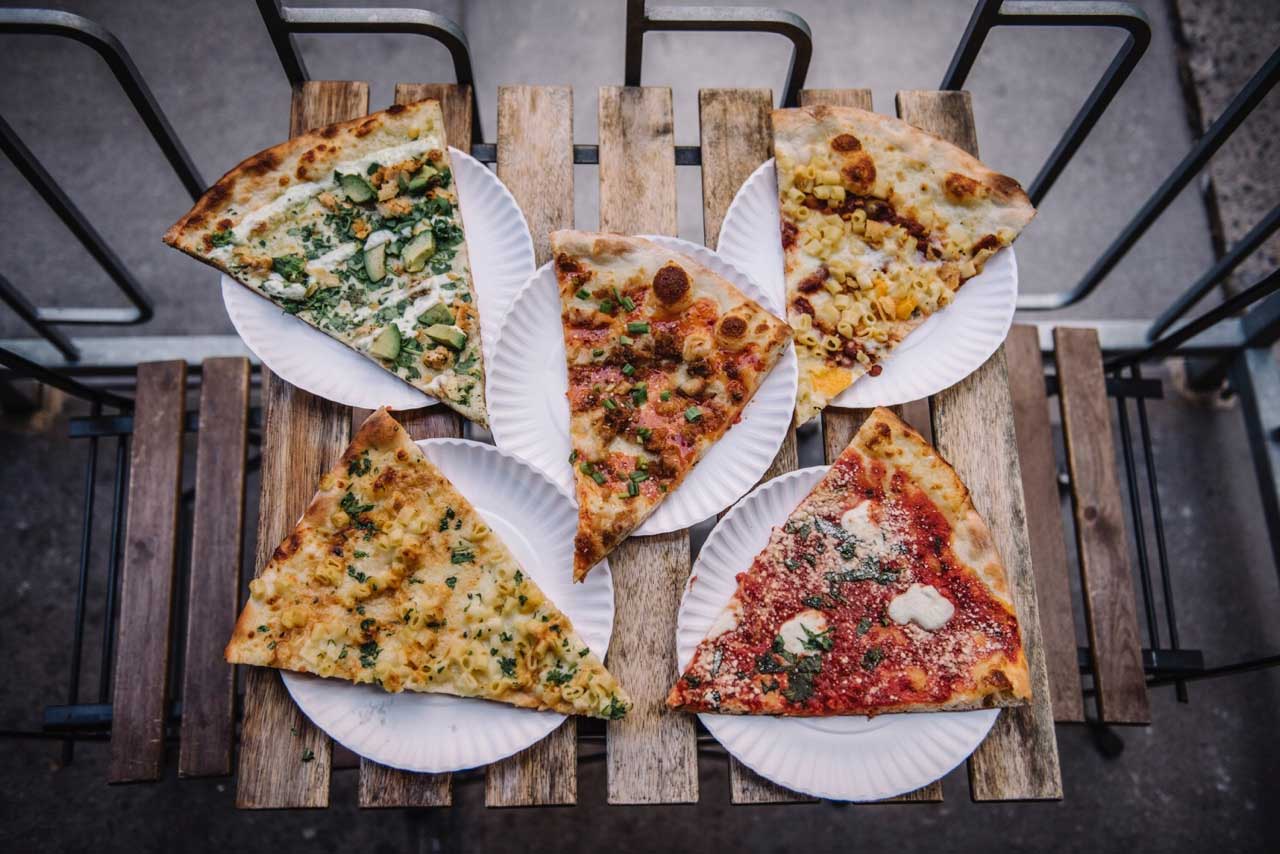 The restaurant is good news for those who are gluten-free, as they have an extensive selection of pizza, subs, fries, nachos, pasta bowls, and soups that use vegan dough, vegan bread, and vegan nut-free cheese. One option is a "Veatball that Mama Never Made" pie made up of eggplant-based "meatballs," breadcrumbs, marinara, and vegan mozzarella.
After Jersey City, Tony Boloney's will be opening their next location later this spring on May 15 when they bring an outpost to Long Branch inside the Pier Village development.
Related: