Mack-Cali's continued transformation of their footprint along Jersey City's waterfront is about to take a big culinary step forward, as the company is poised to unveil a new food marketplace featuring 13 diverse vendors that include a few newbies to the property.
District Kitchen is slated to open March 25 at 210 Hudson Street, part of the revamp of the ongoing Harborside Terminal building. 12,750 square feet of space on the north-facing side of the property's atrium has been under construction for months, and Mack-Cali revealed their plans to the media this week.
Several renderings have been released detailing the space's look, and the Instagram account @districtkitchenjc has posted some teaser videos of the market itself. Notable design features include a wall mural with black and white photos that show how the complex and neighborhood has evolved since its industrial peak.
Some of the vendors announced for District Kitchen already have a presence at Harborside's pop-up market, while others include Jersey City's most notable restaurants or are imported from across the Hudson. New additions include Jersey City restaurants Ani Ramen, #Baonanas, The Belgian Plate by Waffle It & Co., Canteen to Go, and Left Bank Burger Bar.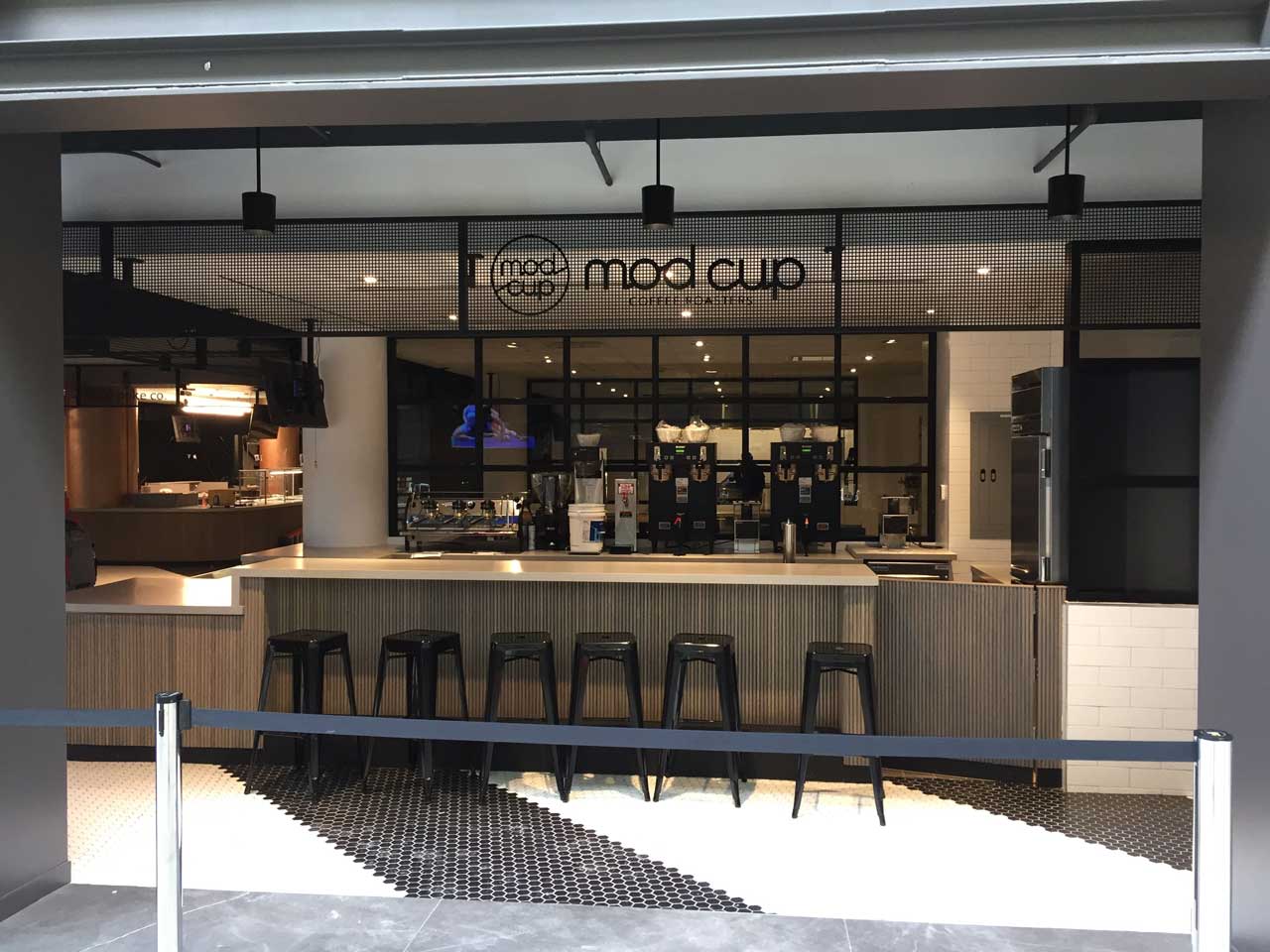 Vendors that already operate out of Harborside but will be moving down the hall to District Kitchen include Enfes, a New York City-based vendor serving Mediterranean delicacies, and Brooklyn's Kimchi Grill. Little Sushi Shop, Pizza Vita, Angry Archie's, Modcup, Salt & Seed, and Tidal Poke Co. will also be heading to District Kitchen, which will have a bar that serves beer, wine, and cocktails.
Mack-Cali's latest culinary coup comes not too long after they lured Pig and Khao's ownership to open Piggyback Bar in Harborside Terminal and Ample Hills Creamery to their nearby Urby building. With red-hot Whole Foods rumors at another one of their properties, it's not a stretch to say that the neighborhood's food scene is already completely different from even two years ago.
District Kitchen won't have any weekend hours when they initially launch, but they will be open Monday through Friday from 7 a.m. to 7 p.m. starting on Monday next week.
Related: