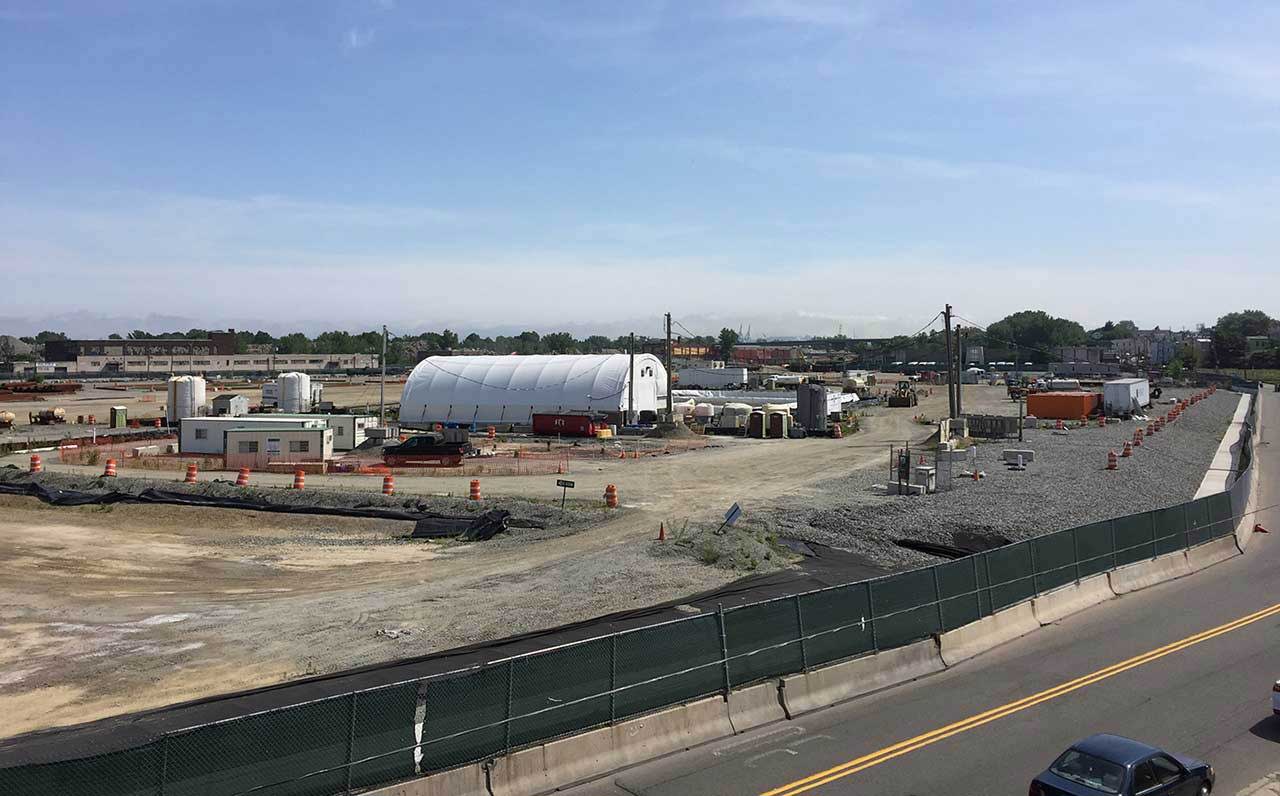 A large swath of land next to both a train station and Jersey City's newest green space looks like it finally has a tangible redevelopment proposal in place after spending years in limbo.
Just south of the Garfield Avenue Light Rail station on the Hudson-Bergen Light Rail system sit several properties that make up the Canal Crossing Redevelopment Plan. The post-industrial land, which includes an abandoned portion of Dakota Avenue, once housed a chromium production plant during the 1950s before the facility was shut down in 1963.
A long process to remediate the parcels ensued and five lots known as 880-900 Garfield Avenue now appear primed for a renaissance. New Brunswick-based Boraie Development submitted plans late last year to bring a total of 1,256 apartments within seven buildings on the land, which is bounded by Halladay Street, Carteret Avenue, and Forrest Street.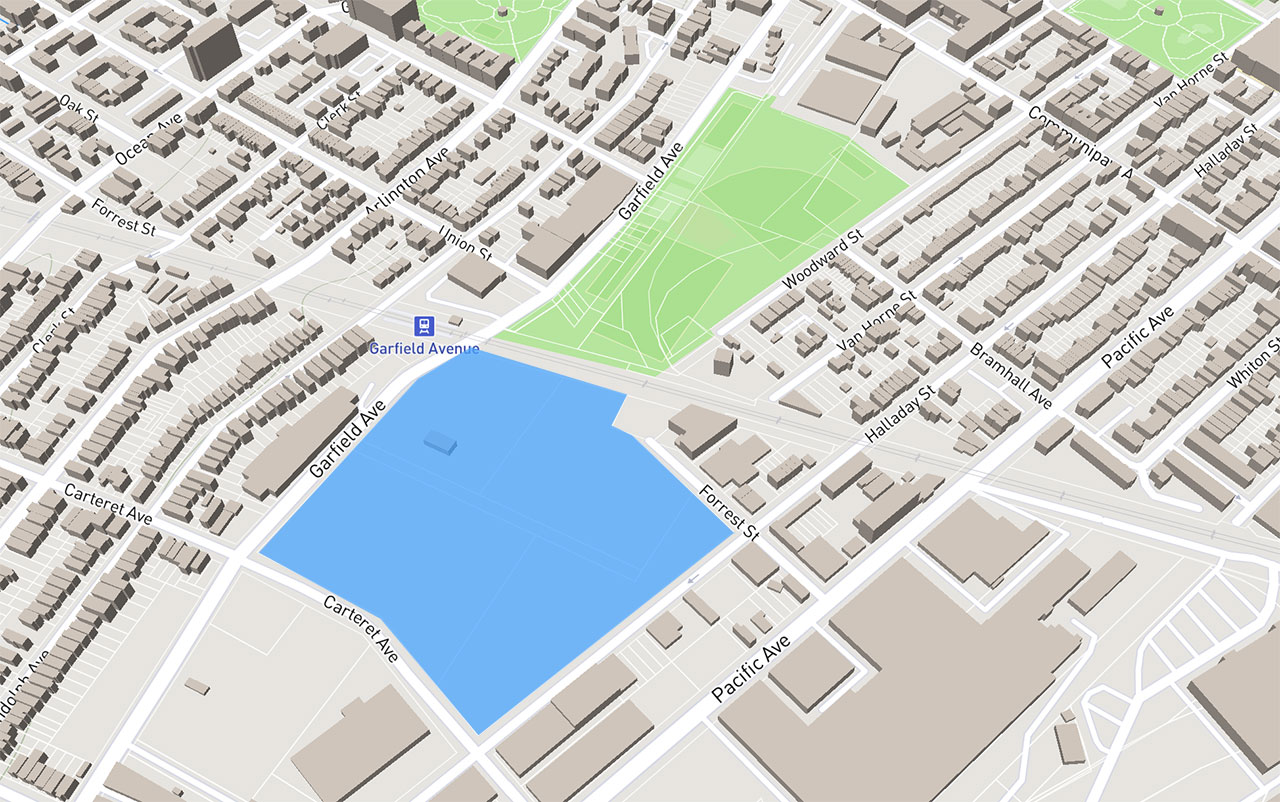 The portion that would be developed under the plans is known as Zone A and ownership of several parcels can be traced to the Jersey City Redevelopment Agency (JCRA). Boraie's application says they envision all planned structures rising five stories and just over 72 feet. Approximately 11,100 square feet of retail is included in the proposal, as is 2,400 square feet of office space.
The apartments at the sprawling project would consist of 189 studios, 785 one-bedroom units, 257 two-bedroom spaces, and 25 three-bedroom residences. 113 of the units would be set aside as affordable housing per regulations already in place under the redevelopment plan. 569 parking spaces are also slated for the property.
Boraie submitted the plans under the corporate monikers Hampshire Urban Renewal Redevelopment LLC and Garfield JC Partners LLC. Morristown-based NK Architects is listed as the architect of record, with engineering work by Jersey City-based Dresdner Robin. Renderings of the project have yet to be released.
The land has long been unused and lacks modern public services, so Boraie's application notes that utilities and drainage infrastructure would first be constructed by the Jersey City Municipal Utilities Authority before any development begins. The company is requesting minor variances related to curb cut width (larger than allowed) and the minimum number of trees in parking lots to move the project forward. The planning board has not yet set a date to hear the application.
The Canal Crossing properties are considered by some to be prime real estate due to their transit access and proximity to Berry Lane Park, but revitalizing them has been a struggle. The still-vacant properties just south of Zone A were the subject of a 2019 lawsuit from PPG Industries, who claimed the JCRA was secretly meeting with Boraie to reach an agreement that would appoint Boraie as redeveloper of PPG's land. The case ended up being dismissed later that year.
On the bright side, projects like the under-construction Parkview Apartments are starting to transform the neighborhood and a 361-unit redevelopment proposal at 417 Communipaw Avenue that includes a STEM School and Recreation Center moved forward last year. In addition, businesses like Corgi Distillery have called the area home since 2017 and 902 Brewing Company opened in the neighborhood last year.