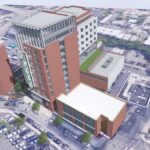 Hudson County Community College has big plans for its Journal Square campus that includes the construction of an 11-story building. But the tower will replace a surface parking lot that commuter students fear will end up costing them.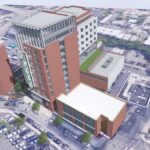 The Jersey City planning board recommended that Hudson County Community College be allowed to move forward with a modern facility that will feature classrooms, a gym, a black box theater, and more.
Boraie Development has been given the green light on their initial portion of a 12-acre revitalization project in Bayonne.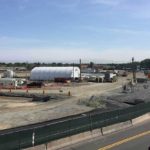 Boraie has submitted plans to build seven five-story buildings, retail space, and parking at properties near the Garfield Avenue Light Rail station.