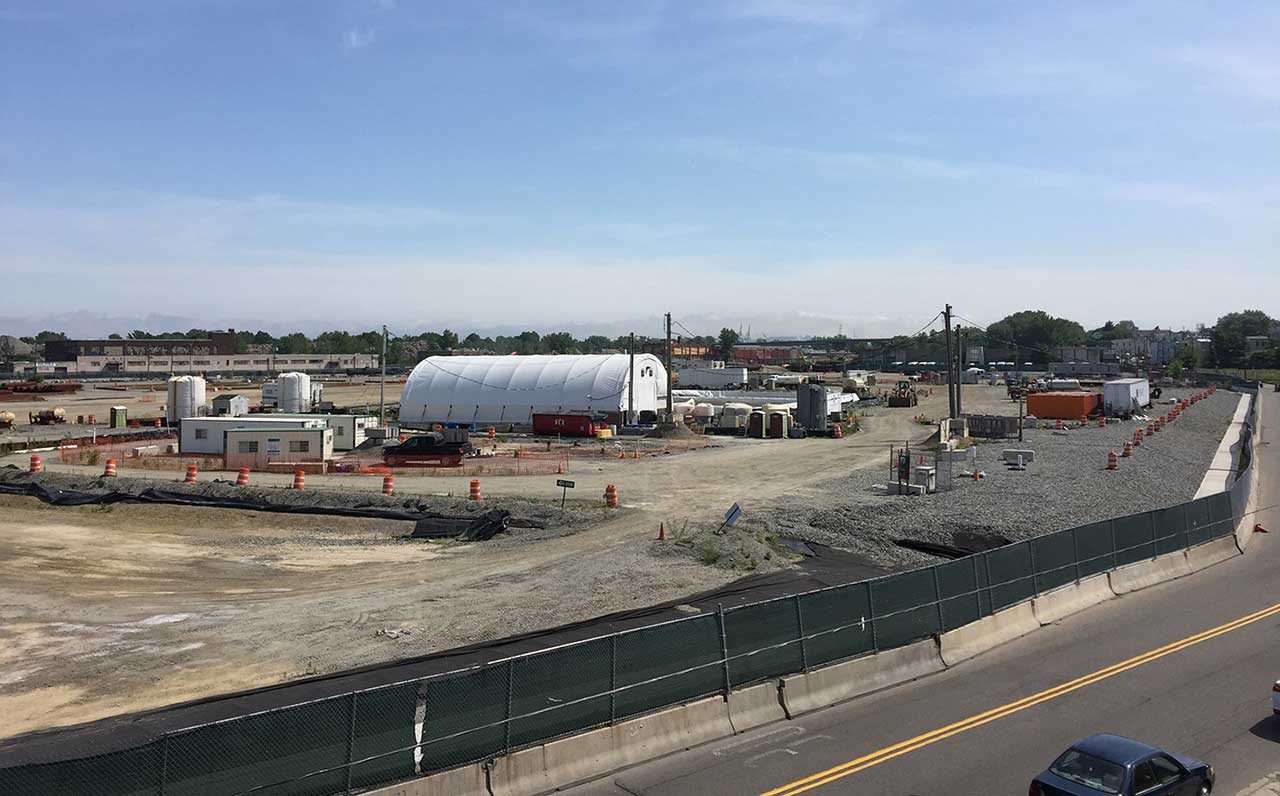 Jersey City's legal department has been working overtime defending a myriad of different lawsuits and they're about to get even busier. Now, one of the most significant property owners in Bergen-Lafayette has filed a fresh complaint over a redevelopment deal.
PPG Industries filed suit on July 1 in Hudson County Court, naming the Jersey City Redevelopment Agency (JCRA), their Executive Director Diana Jeffrey, Hampshire Urban Renewal Development LLC, and Garfield Partners JC LLC as defendants. PPG owns about 20 acres of land around the address of 846 Garfield Avenue that formerly housed a chromium production plant throughout the 1950s until it was shut down in 1963.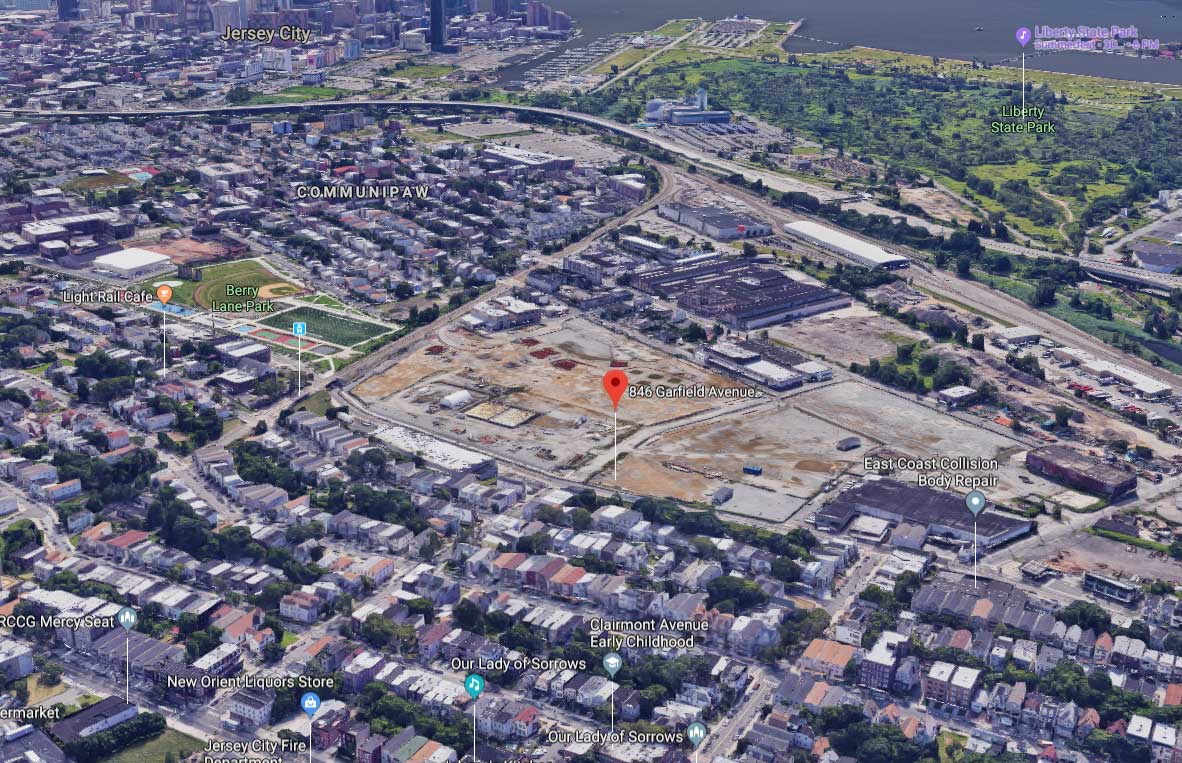 The company has been tasked with cleaning up the hazardous waste that had been contaminating the area's soil and entered into an agreement in 2009 to do so. The parcel is just across the Light Rail tracks from Berry Lane Park and falls within the Canal Crossing Redevelopment Plan, which also encompasses properties the JCRA owns at 824 Garfield Avenue and a 900 Garfield Avenue tract that's owned by Hampshire Companies.
In their lawsuit, PPG says they were engaged in talks with Hampshire and non-party Boraie Development for about two years starting in 2015 about redeveloping their properties as a partnership. The companies allegedly discussed a few different proposals, but eventually stopped talking in 2017 after failing to reach an agreement.
Since then, PPG says they've continued to engage other companies about redevelopment opportunities. But since failing to make a deal, the lawsuit says Hampshire and Boraie "have met secretly with JCRA to reach an agreement [that would] appoint Hampshire and Boraie as Redeveloper of certain PPG Properties."
The case says the JCRA officially acted on June 19 last year when they passed a resolution stating it was "in the agency's best interest to enter into a new redevelopment agreement with Hampshire and Boraie." One section of the resolution, according to the complaint, expanded the area Hampshire and Boraie were designated as redevelopers to include the private parcels that PPG owns.
PPG claims they were surprised by the move, as the JCRA "failed to provide them with constructive notice" about the resolution despite its impact on several of their properties. The company says the JCRA then passed a second resolution August 22 that created a new threat, as a section titled "condemnation" included a clause that "improperly gives Hampshire/Boraie the right, for up to five years or more, to acquire the PPG lots from PPG and…the right to request JCRA to condemn those PPG lots."
The resolution, according to the complaint, allows Hampshire and Boraie "to pay all expenses and costs of eminent domain if Hampshire and Boraie cannot come to terms to acquire those certain PPG properties." PPG says that they only discovered the changes in May of this year and sent a letter to JCRA's counsel outlining their concerns.
The lawsuit says the JCRA responded to them on May 22 with a letter saying they would refuse to meet with them. PPG claims that the city's behavior follows a pattern, as "JCRA has a history of abusing the system on numerous prior occasions to circumvent the property owner and designate other non-owners as redeveloper." They specifically cite a similar case filed by Mecca Properties last year that also saw the JCRA designate a company that didn't own certain parcels as a redeveloper. That suit was settled earlier this year.
PPG says that the JCRA's latest actions violate their civil rights under both the United States and New Jersey's Constitutions. The company wants both resolutions declared invalid. Dates for proceedings have yet to be set and the JCRA has not responded to our request for comment on the litigation.
PPG's history with Jersey City is long, litigious, and more than a bit complicated. It includes a notable 2015 spat with current Mayor Steve Fulop, who once barred the company from entering their Canal Crossing property over concerns that they would not sufficiently remediate it for future use.
Related: