Home
Tags
Boraie Development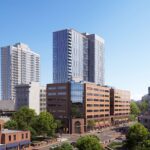 The 342-unit plan includes a 20% affordable housing component and will replace a current parking garage just steps from New Brunswick's train station.
New developments in Newark like Shaq Tower and Halo are underway alongside several adaptive reuse and preservation-minded projects that are aiming to revitalize the city's central core.
Boraie Development has been given the green light on their initial portion of a 12-acre revitalization project in Bayonne.
Shaquille O'Neal is helping to develop the 370-unit building at the corner of McCarter Highway and Market Street near Newark Penn Station.
More than four years after plans surfaced for a mixed-use development along the Passaic River in Downtown Newark, we now know what the project is slated to consist of.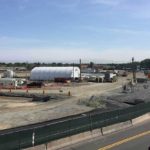 Boraie has submitted plans to build seven five-story buildings, retail space, and parking at properties near the Garfield Avenue Light Rail station.
The sites of upcoming 200-unit and 370-unit developments in Downtown Newark could be designated as areas in need of development, including the property that could contain the second "Shaq Tower."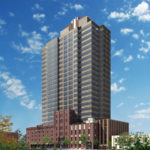 Shaquille O'Neal and New Brunswick-based developer Boraie Development have set an opening date for their Shaq Tower project at One Rector Street in Newark.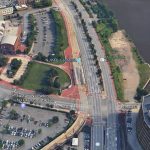 The City of Newark is looking to sell two lots near the Passaic River to the same politically connected company that is responsible for the upcoming "Shaq Tower."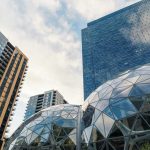 A 200-unit building and a massive parking garage with 250,000 square feet of office space could be constructed in Downtown Newark. The projects would be developed in partnership with The Actors Fund and Rutgers-Newark.