A 58-unit project that was one of the first modern developments to be built in an emerging neighborhood has a new owner following the property's sale officially being finalized.
KABR Group's The Fairmount at McGinley Square broke ground back in September 2016 in trailblazing fashion, as the ground-up development marked the first new private construction within the historic one square-mile neighborhood in several decades. The mixed-use development rose at a parcel on the corner of Fairmount and Bergen Avenues that was previously a surface parking lot.
Completed in 2018, the development was designed by GRO Architects and includes 58 apartments, 30 private parking spaces, and about 3,000 square feet of retail space currently occupied by Sports Med Physical Therapy. KABR Group has now sold the development to New York-based Tenth Avenue Holdings for $23.75 million in a transaction that was facilitated by Niko Nicolaou of Gebroe Hammer Associates.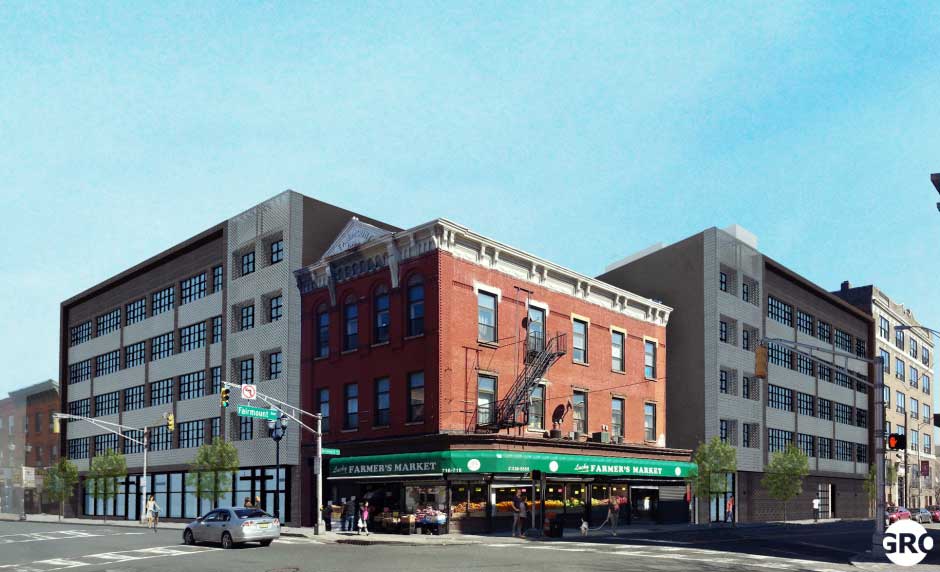 "From the beginning, we believed that the Fairmount would represent an attractive value proposition for today's renter," said Michael Goldstein, Chief Operating Officer of The KABR Group. "This transaction represents a successful outcome for both the buyer and seller, and we are excited to witness Tenth Avenue Holdings continue to elevate the property to the next level."
Tenth Avenue Holdings was founded in 2008 and sports a diverse portfolio that includes privately held businesses like jewelry brand Brook and York and craft beer makers like Bronx Brewery. Their other holdings include various commercial and residential real estate developments throughout the greater New York area.
While KABR did part with the completed development, the company will still retain the rights for the second phase of the project at 725 Bergen Avenue across the street. Per our reporting from April of last year, KABR was granted a one-year extension on their plans to build an 18-unit mixed-use development at that site.
Based on the date of the planning board's extension from last year, those approvals appear to have expired. There has never been an official announcement from KABR about The Fairmount's second phase, which remains dormant despite the original application being approved in July 2015.
Related: