One of the most prominent developments in the Powerhouse Arts District will be getting another dining option, Wu Tong, as one of Jersey City's fastest-growing neighborhoods continues to draw new businesses.
Newmark, who manage the retail leasing at 10 Provost Street, confirmed via a leasing brochure that a new eatery called Wu Tong will be opening at the property. Construction permits were posted at the property earlier this year and the restaurant will be taking up residence in the building's southeast portion at the intersection of Warren and Morgan Streets (erroneously listed as Grand Avenue in the leasing brochure).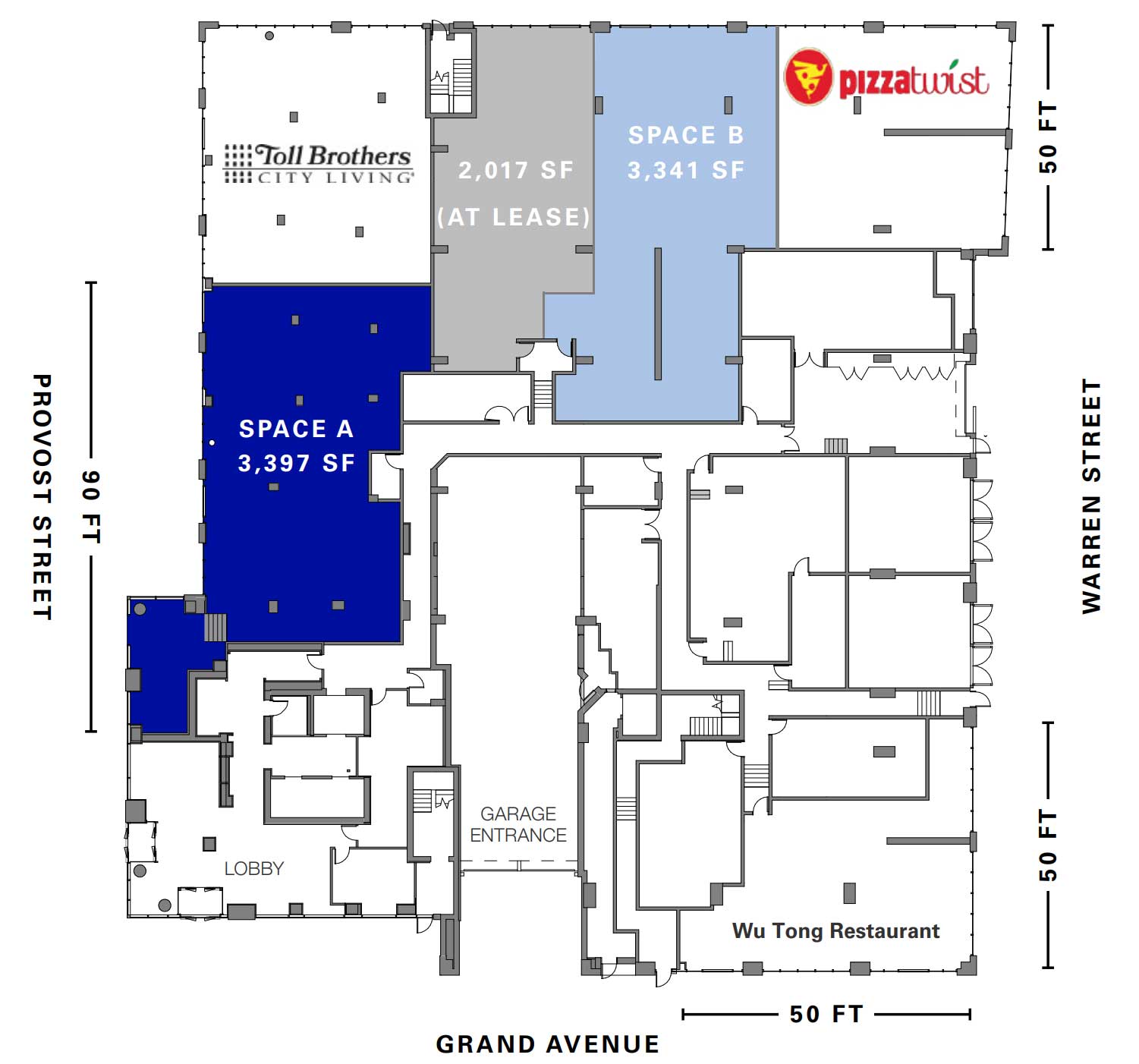 Little is known as Wu Tong, as the business does not appear to have a social media presence or active phone number. An inquiry Jersey Digs placed to Newmark's Glenn Beyer, who holds the listing for the property, has not been answered.
Wu Tong is nonetheless the second new restaurant slated for the 10 Provost Street property, as Jersey Digs reported back in September that a Pizza Twist is slated to open on the other side of the building. The arrivals are welcome news, as the high-rise's five ground-floor storefronts have never had tenants since the building's completion in 2017.
An influx of street life will be coming to the neighborhood, as NYC's Tacombi and an outpost of HaiDiLao Hotpot are both slated to open inside Warren at Bay across the street. The restaurants should provide nice dining options for future patrons at the 550-seat performance arts center that is currently being built on the ground floors of the 151 Bay Street development a block away.
Editor's note: This article has been updated to correct the storefront's intersection and location.