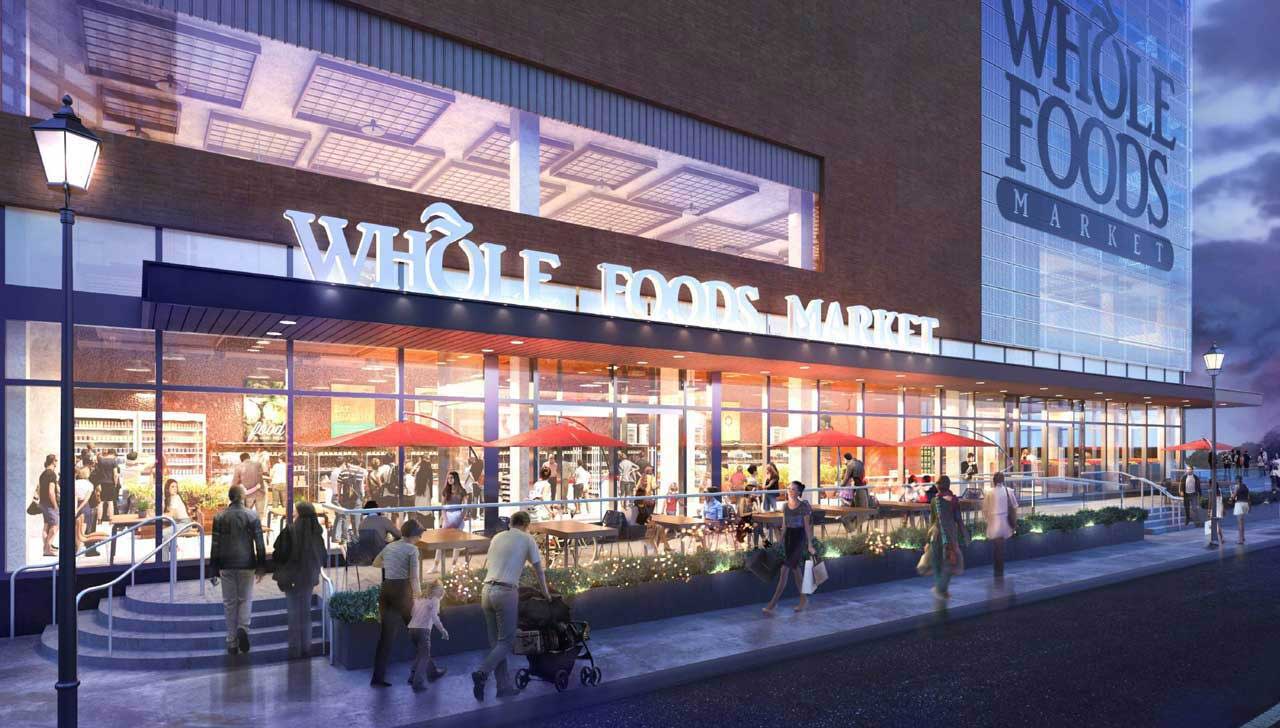 UPDATE: Whole Foods has officially announced that their Jersey City location will be open for business starting November 9. On opening day, the first 300 shoppers will receive a Whole Foods Market limited-edition tote bag and a Secret Saver coupon featuring offers up to $100 off. 
The upcoming Whole Foods outpost in Jersey City has inspired a smorgasbord of feelings in the years since it first emerged, but it looks like locals will get to see the store for themselves before the end of 2023.
Whole Foods has gone through quite the saga to open their first market in Jersey City. Way back in 2017, Jersey Digs exclusively reported that a redevelopment deal to bring the grocer to the city failed at a sizeable Downtown property.
Just about two years later, we were the first to report about plans to bring Whole Foods to the Harborside 6 building. The news was confirmed the next month, meaning the Harborside market has amazingly been in planning or construction phases since 2019.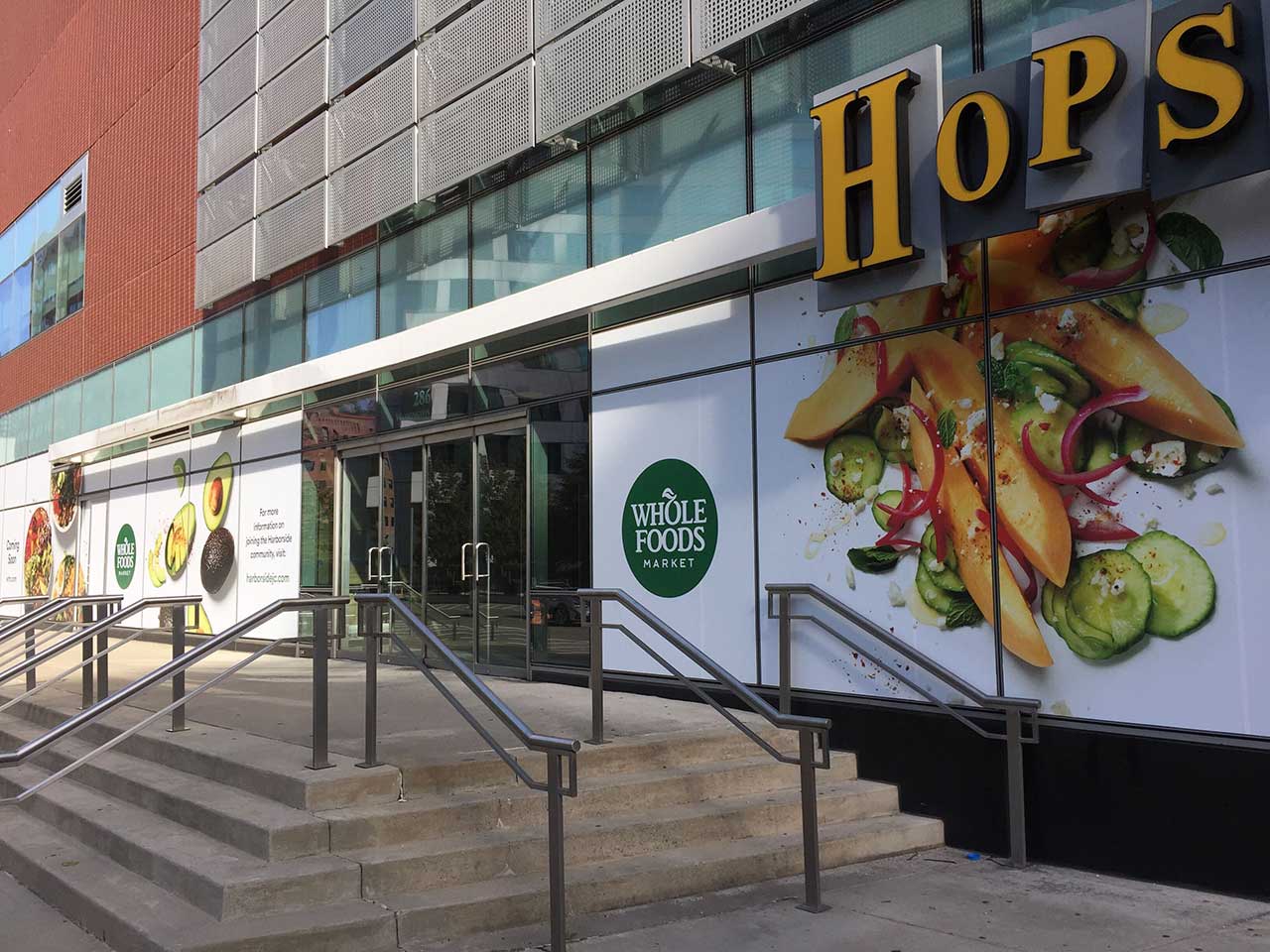 Signs that the market could finally open in 2023 emerged over the summer via job listings, but the most definitive timeline yet comes via a newly released real estate brochure from Newmark.
The company has taken over leasing the office space at Harborside 6 and lists Whole Foods as having a "November 2023" opening, although an exact date is not explicitly spelled out.
Jersey Digs has reached out to Whole Foods seeking confirmation regarding the November timeline but have once again not heard back. The company tends to keep things pretty close to the chest, neglecting to confirm their imminent arrival in Weehawken until weeks after our initial reporting on the matter.
While construction at their Jersey City market has undeniably taken forever, the effort did involve some complications. Whole Foods is retrofitting space previously used by two restaurants by combining 25,000 square feet on the first two floors along the west side of the building and extending retail use into the first floor of the building's parking deck.
As a result, the upcoming market will span over 47,000 square feet. To accommodate a new loading dock for the market, Pearl Street between Greene and Washington streets was converted into a one-way roadway.
Work is nearly complete at the property, as full signage is up and much of the interior renovation appears finished from the outside of the building. There appears to be a serious possibility that Whole Foods could finally open their doors in Jersey City before the Thanksgiving holiday.
When Jersey City's Whole Foods finally opens, it will be the second location in Hudson County following the Weehawken market in Lincoln Harbor.