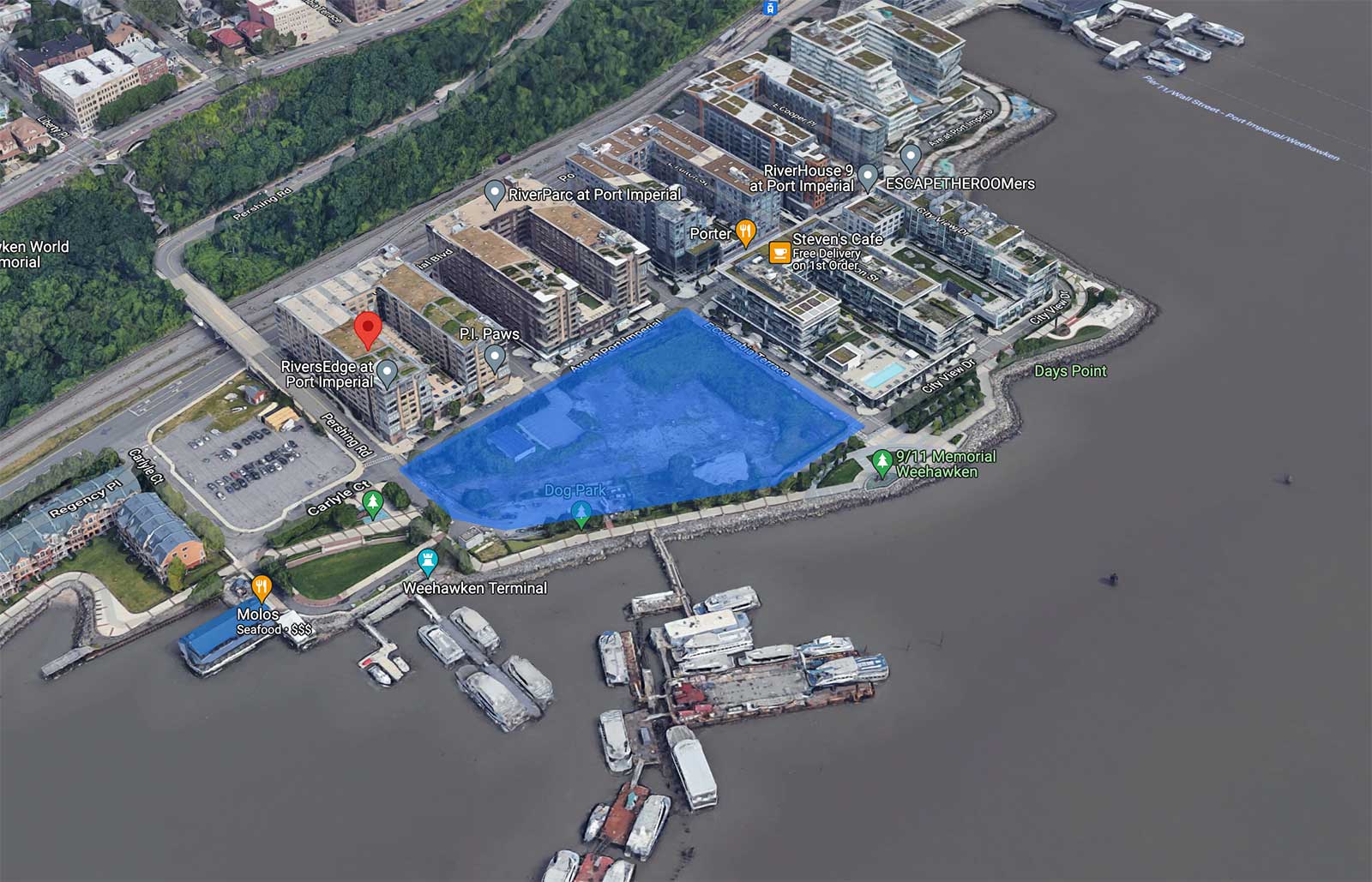 A property that represents one of the last phases of Port Imperial will be hitting the auction block in the coming days following a slew of controversies and foreclosure proceedings against the land's ownership.
Back in 2019, Hongkun USA purchased a 3.65-acre parcel along the Weehawken waterfront for about $75 million. The company quickly began planning a 282-unit mixed-use development for the site, bringing on Handel Architects to design a two-building complex that topped out at eight stories.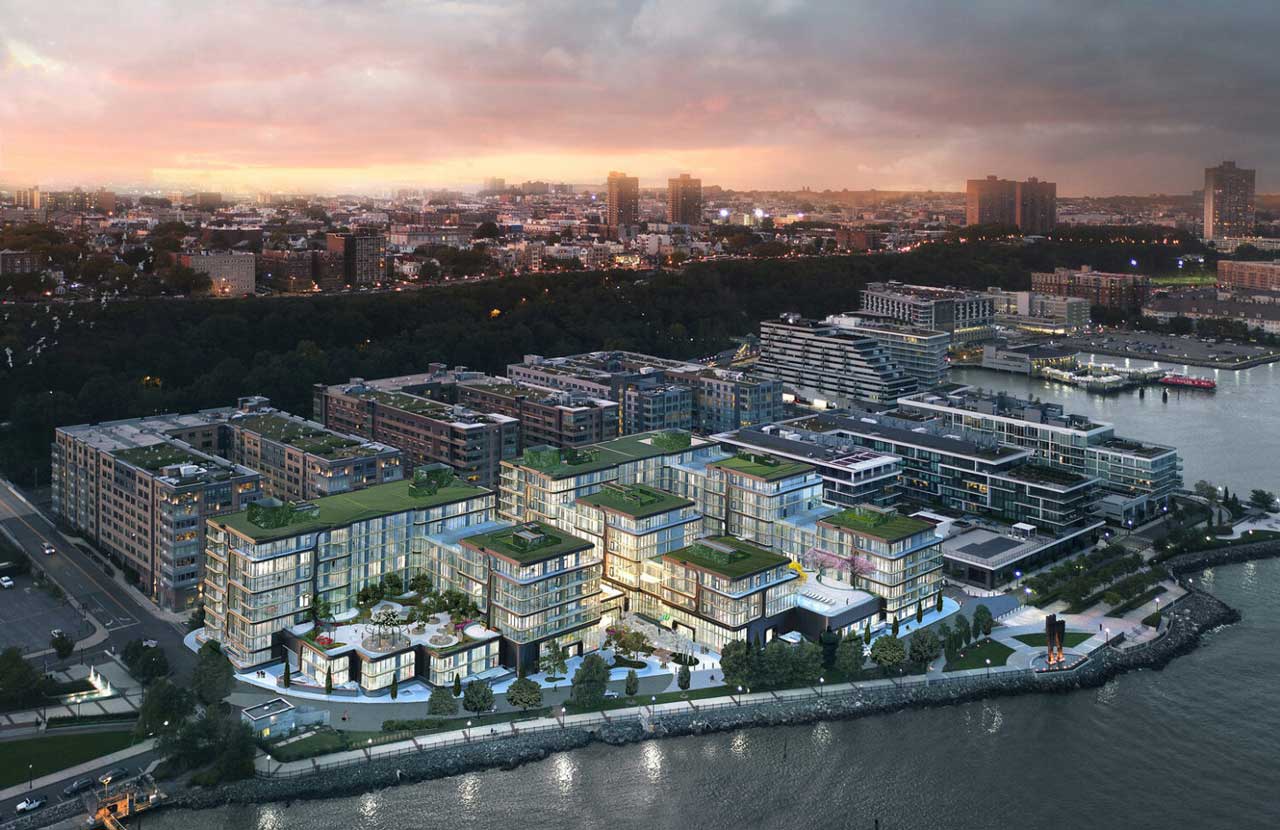 Hongkun USA, an American affiliate of Beijing-based Hongkun Group, finalized plans for 1800 Avenue at Port Imperial before obtaining a $61 million loan from Parkview Financial. The development was reported as breaking ground in early 2020 and fresh renderings were released as recently as last year, but problems soon emerged at the site.
The property was the subject of a lawsuit in December of 2020, per Real Estate Weekly. The main investor in the Port Imperial project alleged that Hongkun went behind their back by tapping Tribeca Realty Capital to look for another lead investor.
Other reports soon emerged that the parent company ran into trouble with Chinese regulators, who have cracked down on real estate developers in recent years who have excessive borrowing and poor liquidity ratios on their projects.
The controversies culminated last month when Parkview Financial commenced UCC foreclosure proceedings against Hongkun. The Real Deal is reporting that the property's auction is set for auction June 29, with Brock Cannon of Newmark spearheading the marketing of the foreclosure sale and Matthew Mannion of Mannion Auctions set to serve as the auctioneer.
While the level of interest surrounding the property's auction remains to be seen, Weehawken's waterfront has become a bit of a development hot spot in recent years. Projects like Hamilton Cove, an EnVue Marriott, a Whole Foods outpost, and a large expansion of the township's Waterfront Recreational Park have added to the landscape, which sits along the Hudson River beneath the cliffs of the palisades.
Elsewhere, preliminary work has already begun to revitalize a site along Weehawken Cove and other developments continue to emerge in Port Imperial's West New York portion.